The old picture of an ultra-luxury resort is invariably that of a deserted, immaculate sanctuary: a private island, a game reserve or a subterranean cave where one can commune with nature without discernible human intervention. Service is brisk yet unobtrusive, and nature is discreetly mediated so that the sand is always even on the beach and the hedges always drooping under the weight of perfect flowers no matter the season. One never ever sets eyes on the personal butler who unpacks the luggage and hangs the clothes in the villa, and leaves the tub filled with warm fizzy water.
Put that picture next to some of the ultra-luxury resorts today and you will find a stark contrast: Children climbing the hills on llamas, mud-caked female guests exchanging beauty tips with the women of the tribe, and men in loincloths bonding with the community elders in a cave that is heated with lava stones to a constant 80 degrees Celsius. The guest at such resorts does not need the dinner entrée to be read and explained to him — he can actually milk the yak on the adjoining farm, if he is inclined, and help churn it into butter for lunch. 
The transformation of most ultra-luxury resorts is revolutionary. It is in most parts anchored on delivering unique, authentic experiences that are in turn supported by sustainability and community. Says Mr. Bill Bensley of the design practice Bensley: "Nature [has become] synonymous with sustainability, and the opportunity to reconnect with it is something that many who can access luxury actively seek."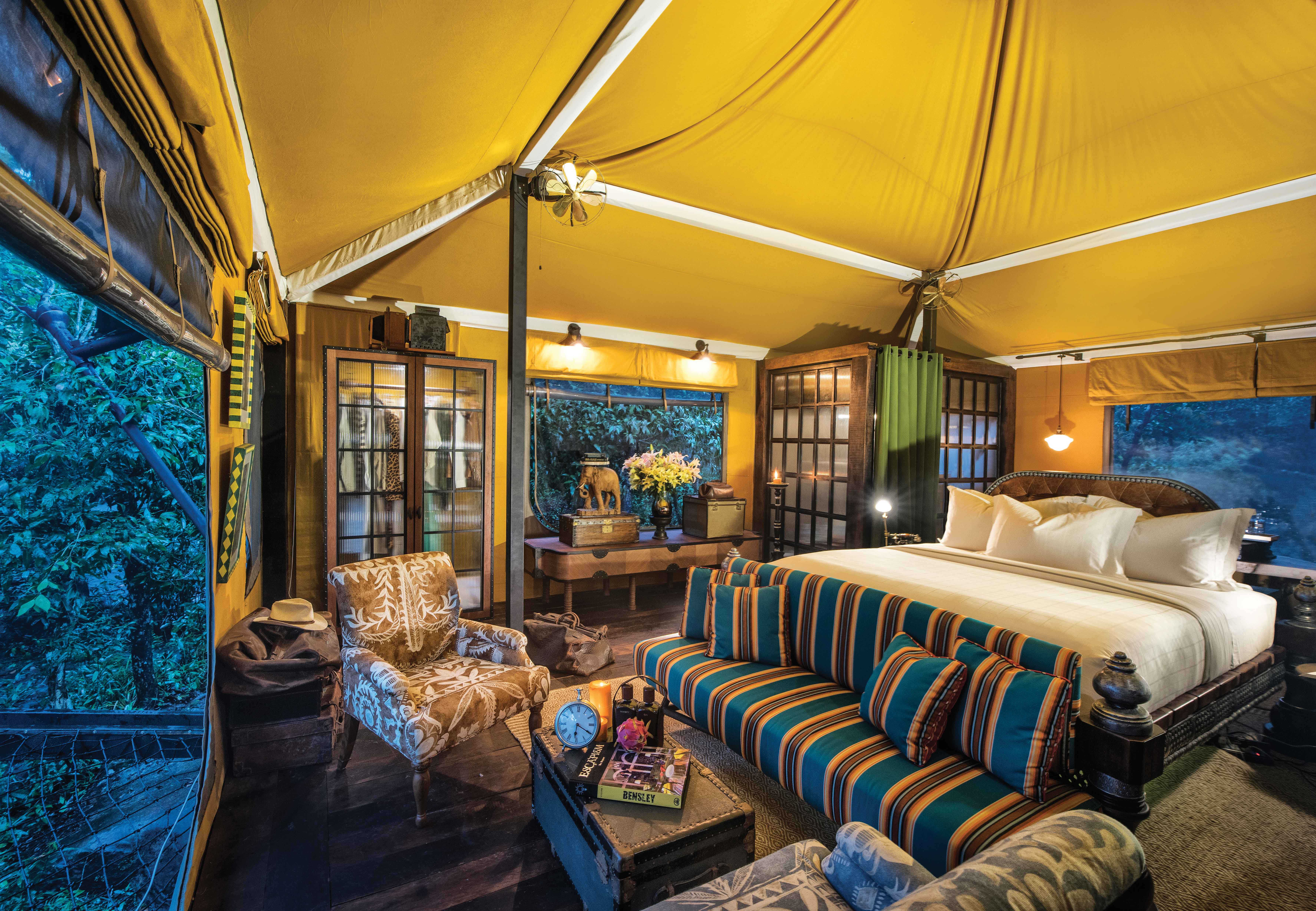 Shinta Mani Wild Tents in Cambodia, from the Bensley Collection
BETTER FOR LONGER
A WAY OF LIVING
PUSHING BOUNDARIES
PURPOSEFUL TRAVEL
IN THE DNA
Better for longer
Sustainability is widely understood as the ability to maintain the serviceability, efficacy or productivity of a system at a certain level over a prolonged period. More recently, the definition has somewhat narrowed to maintaining ecological balance through the protection of natural resources. These two definitions are complementary, however, and work most efficiently in conjunction with each other.
In the past, such definition had been difficult to satisfy in ultra-luxury resort development as the notion of high luxury often hinged on exclusivity, rarity and "man-made naturalness." Creating luxurious havens had often called for the displacement of people and the destruction of indigenous social networks, indiscriminate clearing of natural habitats, replacement and endangerment of native flora and fauna, and the depletion of non- renewable resources.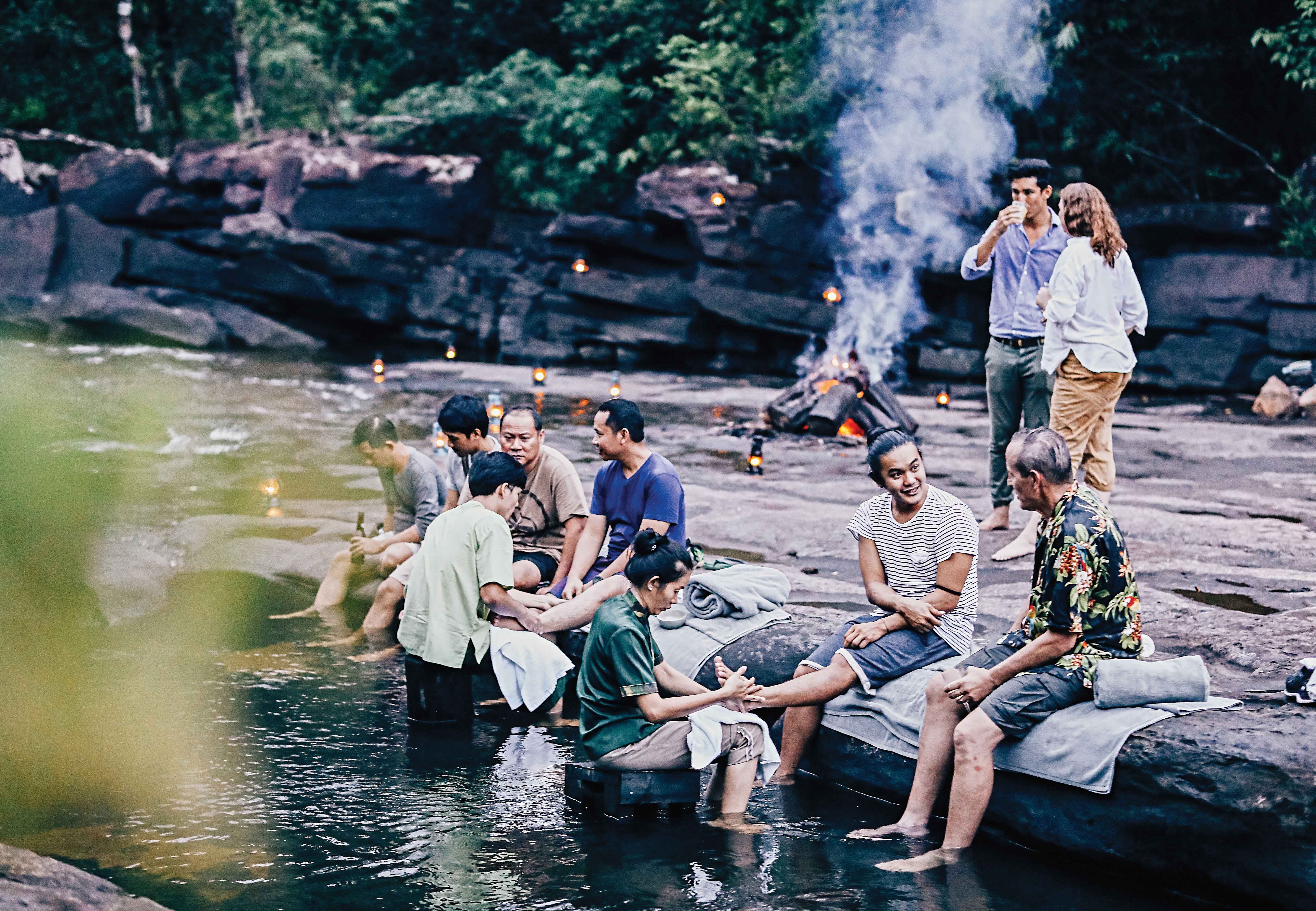 A local experience in Shinta Mani Wild
But as new ideas of luxury develop, with emphasis on inclusivity, authenticity and social consciousness, luxury resorts have incorporated natural, authentic ecologies and indigenous social systems as resources, making ecological consciousness, sensitivity to local culture — among other programs — imperative to their sustainability. "Every project now is sustainable or must be sustainable; it is not limited to HNWIs," says Mr. Jean-Michel Gathy, lead designer at Denniston International Architects & Planners Ltd.
Demand for such environments, paired with a better understanding of environmental protection and the technologies to tackle it, has fueled the creation of new bastions of luxury. Not all of them call for roughing it — in fact, the designers' playbooks cover a wide variety of innovative ideas allowing sustainability to be part of luxury resorts in various ways.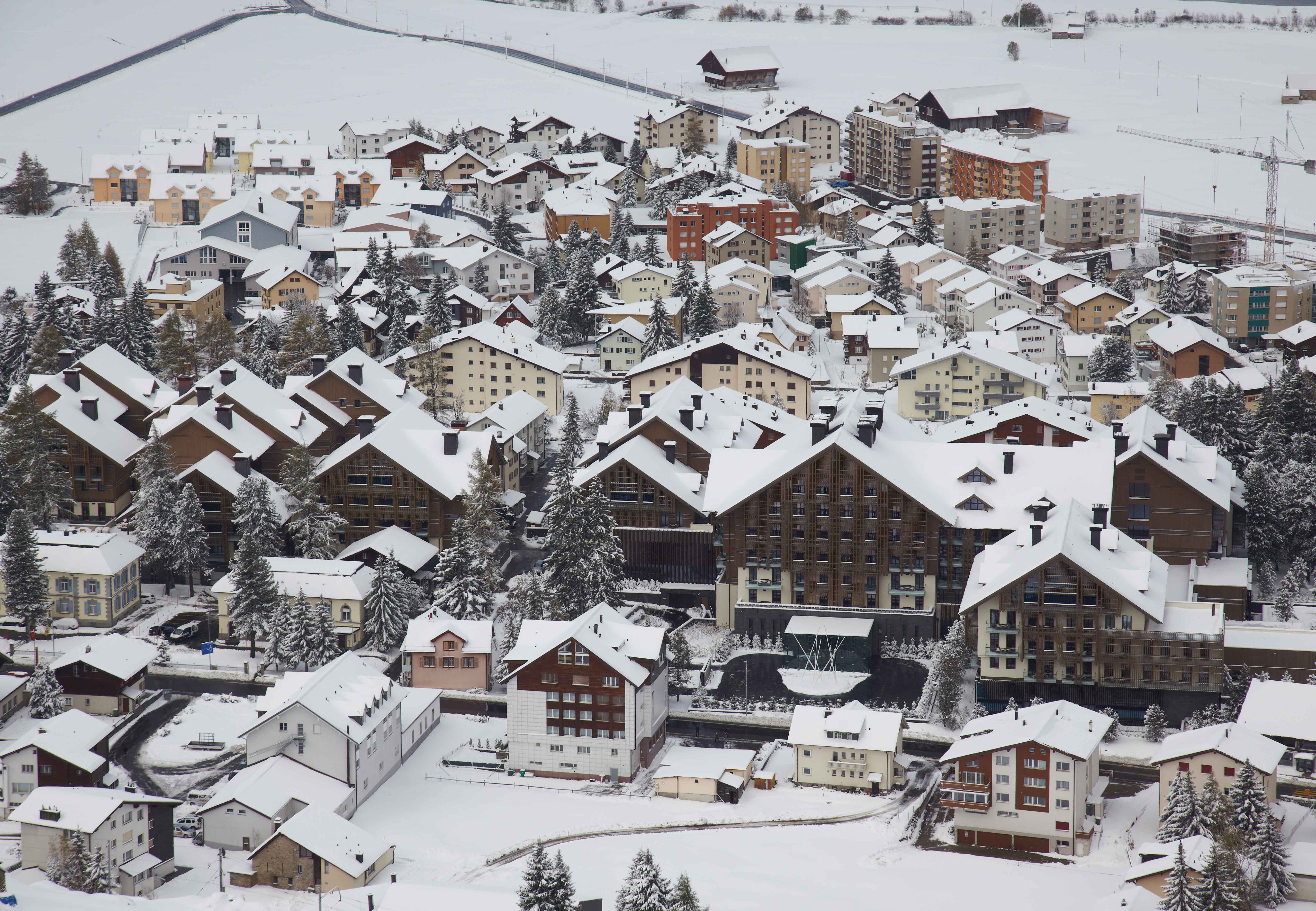 The Chedi Andermatt in Switzerland, designed by Jean-Michel Gathy
BETTER FOR LONGER
A WAY OF LIVING
PUSHING BOUNDARIES
PURPOSEFUL TRAVEL
IN THE DNA
A way of living
Sustainable architecture is not just about the looks, such as having greens, says Prof. Erwin Viray, Head of Architecture and Sustainable Design at Singapore University of Technology and Design (SUTD). "It is a system and an everyday practice — a way of life thinking and practicing how to save the planet and give a better life into the future."
Prof. Viray points out that ratings and standards organizations help corporations in declaring their sustainability commitment, among them Leadership in Energy and Environmental Design (LEED), Building Research Establishment Environmental Assessment Method (BREEAM), Green Mark, etc. References are also made to the United Nations Sustainable Development Goals. "In Singapore," he adds, "there are the Singapore Green Building Masterplan from the Building Construction Authority, and the Sustainable Singapore Blueprint from the Ministry of Environment."
For most corporations, a sustainability declaration is a way to maintain and attract investors and stakeholders. "For architecture, it is a way of life, but it can also be a marketing tool," he points out. "Architectural firms like WOHA and Ingenhoven (which designed Marina One) are known for their sustainable approach to architecture, which makes them and their products distinct, and their clients to appear as socially, ecologically and economically responsible."
Sustainability criteria apply to all types of architecture, from residential to commercial and industrial, as well as on all scales. "It is also a way to test new technology — even old ways of doing things — to push forward the practice of architecture."
Prof. Viray emphasizes that sustainability be effectively worked into commercial architecture, citing Alila Villas Uluwatu and Parkroyal on Pickering, both by WOHA, as foremost examples of biophilic and sustainable designs.
BETTER FOR LONGER
A WAY OF LIVING
PUSHING BOUNDARIES
PURPOSEFUL TRAVEL
IN THE DNA
Pushing boundaries
Mr. Nicholas Clayton, CEO of Capella Hotel Group, admits that things must change. "We can no longer rest on our laurels in providing refined, highly polished experiences and a degree of predictability that comes with staying at traditional hotels," he says. "Pushing the boundaries of how luxury is experienced are modern-day travelers who value well-being, conscious living and non- conventional experiences. They appreciate brands that are authentic and socially conscious, and the greatest luxury a hotel can provide is the activation of partnerships and first- hand experiences aligned with their lifestyle."
The group is set to launch Patina Maldives, where its sustainability program will once again be put to the test. Capella strives to protect and respect nature, according to Mr. Clayton, by taking on a sustainable approach to the development and operation of its hotels. "Patina Maldives will collaborate with artists, musicians, chefs and other thought leaders to build a sense of community while honoring the Maldives' natural beauty. Potential ideas include upcycling art workshops and music demonstrations using renewable energy."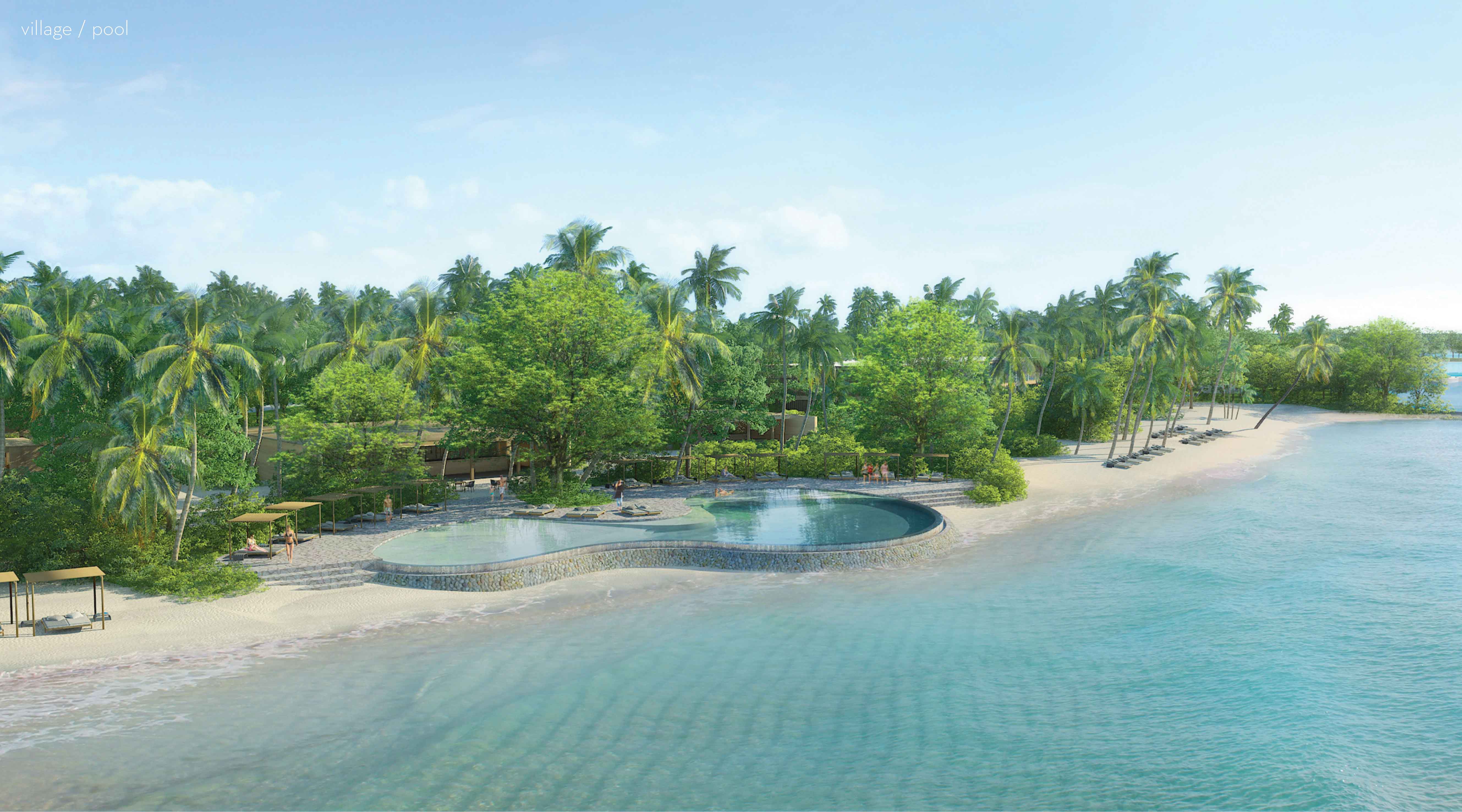 Patina Maldives
At Patina Maldives, the sustainability program extends all the way to the concept dining roots. Guided by the slow-food movement, the restaurant will minimize food waste and carbon footprint by creatively sourcing for raw products. The operation will not utilize single-use plastics, and will take a fanatical approach to energy conservation, Mr. Clayton explains.
Patina was borne out of guests' needs and Capella's sustainability approach, and is a response to the former's ever-evolving desire to travel ethically and consciously. "An emerging generation of conscious travelers are increasingly concerned with their impact on the world, monitoring their consumption, expenditure and actions to reduce their carbon and waste footprint when traveling," observes Mr. Clayton. "They want to nurture a deeper connection within themselves and society, by spending their time responsibly in a place that allows them to fully immerse and impact the community and regions they visit."
In hotel development, modular construction is recognized as a more energy efficient and sustainable approach. "We believe the benefits of quality, safety and efficiency will enhance the utilization of prefabricated construction for the hotel industry at large. In addition, we are also evaluating the latest technology in waste management, water treatment and energy conservation," according to Mr. Clayton.
The impetus behind Capella's sustainability movement stems from a goal of "fostering environmental responsibility. It is in our endeavor to produce higher standards of living and quality of guest experience in each destination, while maintaining profitability for our owners."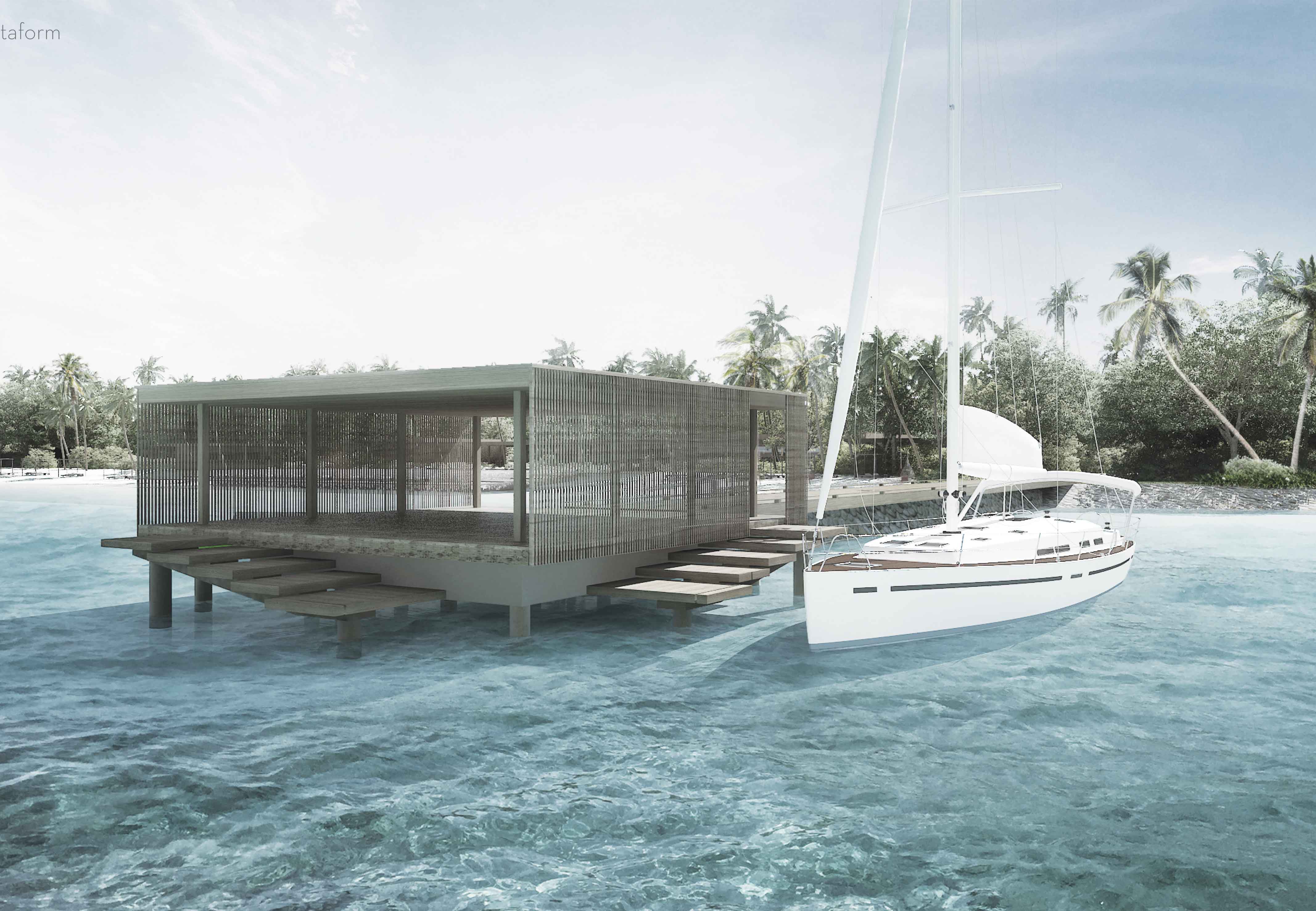 Artist's impression of Patina Maldives
BETTER FOR LONGER
A WAY OF LIVING
PUSHING BOUNDARIES
PURPOSEFUL TRAVEL
IN THE DNA
Purposeful travel
"Our vision of luxury is aligned with one of purposeful travel," is the short answer from Mr. Tony Adams, Conservation and Community Impact Director at andBeyond. Its property, andBeyond Phinda Mountain Lodge, which reopened in October last year after a refresh, is a prime example of this philosophy. "It is a way in which we can go beyond and enjoy a fine experience while giving back to the community and leaving a sustainable footprint," he continues.
Mr. Adams makes clear that sustainable travel does not mean forgoing comfort or enjoyment. It's about giving back in a positive way to the care of the land, wildlife and people. "We strive to leave our world a better place than we found it, which can be accomplished by immersing in experiences driven by the power of community, sharing and giving back."
Designed by Fox Browne Creative, andBeyond Phinda Mountain Lodge forms an integral part of andBeyond's global impact footprint, which includes protecting 2,000km of coastline, 3.6 million hectares of land, and 75 global communities. andBeyond is driven by what it refers to as its 3C's — care of the land, care of the people, care of the wildlife. "From our conservation model to the activities that take place at our lodges every day, each decision revolves around the core ethics of the 3C's."
The property's principal commitment towards caring for the land is to operate with minimum impact. "This is the core principle at the root of our unwavering commitment to Care of the Land," Mr. Adams explains. "Our opportunity to contribute to the global efforts to protect our planet's limited and precious resources. This includes reducing our direct carbon footprint, using water sustainably, and eliminating plastic bottles."
In terms of caring for the wildlife, the property offers guests at the Phinda Mountain Lodge direct access to a number of hands-on conservation experiences, including the Rhino and the Pangolin Conservation Experience.
"The most disturbing feature of the conservation year has been the continuation of the complete assault on the South African rhino population, and the resultant dramatic drop in the value of rhino to the private wildlife industry."
Communities that live around protected areas need to have a stake in conservation as part of the property's caring for people. "They need to see that this is something that actually belongs to them — not something locked away for tourists — and that conservation gives them tangible benefits."
Mr. Adams adds that through various initiatives with Africa Foundation, the property's community development partner, it has been able to achieve important objectives. "We are able to maximize our local shared value opportunities through economic benefit by localizing procurement, employment, and business support; capacity building by utilizing local skills development, facilitating formal education program participation, and social service infrastructure."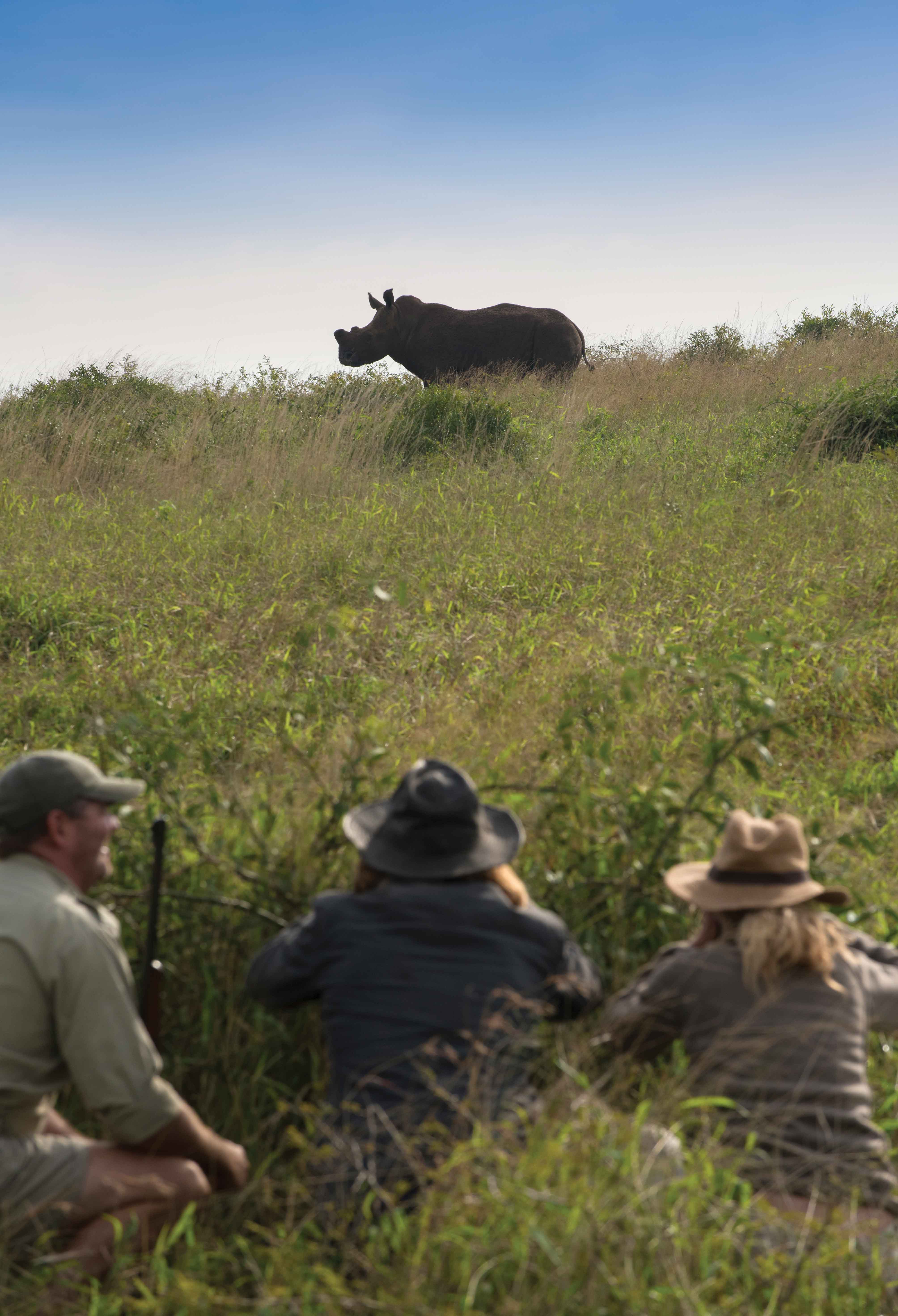 A safari experience with andBeyond
BETTER FOR LONGER
A WAY OF LIVING
PUSHING BOUNDARIES
PURPOSEFUL TRAVEL
IN THE DNA
In the DNA
The sustainability program that is in place at andBeyond has always been part of the company DNA, claims Mr. Adams. "Our dream was born at andBeyond Phinda Private Game Reserve more than 28 years ago and we have since grown and developed it to span three continents."
As wildlife was reintroduced to andBeyond Phinda Private Game Reserve, it became the testing ground for many of the concepts, ideas and future working models of the company, including a number of conservation firsts, Mr. Adams elaborates. Today, Phinda is home to South Africa's fourth largest cheetah population, which is of national significance. Elephants and lions have also been flourishing in the reserve.
"At andBeyond, we believe that we are responsible for the environment in which we operate. We show our commitment by seeking ways to contribute and give more to these wild places. But we also firmly believe that we can take less and reduce our impact without compromising your experience." andBeyond follows a low-impact, high-yield model for which the guests are the keystone. "Each night, just by staying with us, our guests support millions of acres of conservation land and contribute to the positive empowerment of thousands of people in our neighboring communities. Each of the reserve's camps or lodges has a dedicated team that seeks out meaningful ways of reducing our impact. Our guests' comfort and delight are paramount to the model remaining effective, so many of these activities happen behind the scenes."