LA STRADA
ZAFFERANO
DOLCE VITA
LA STRADA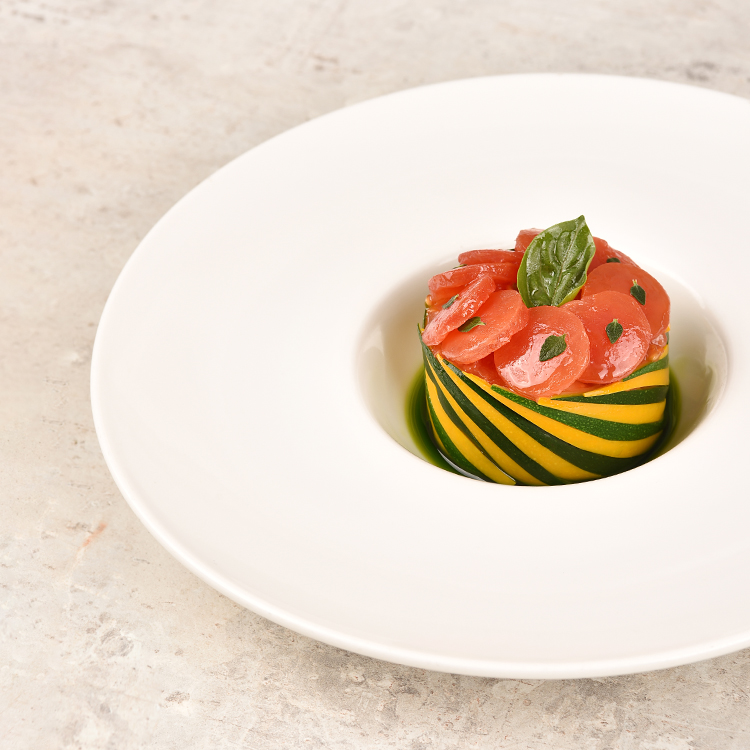 Japanese Amera Tomatoes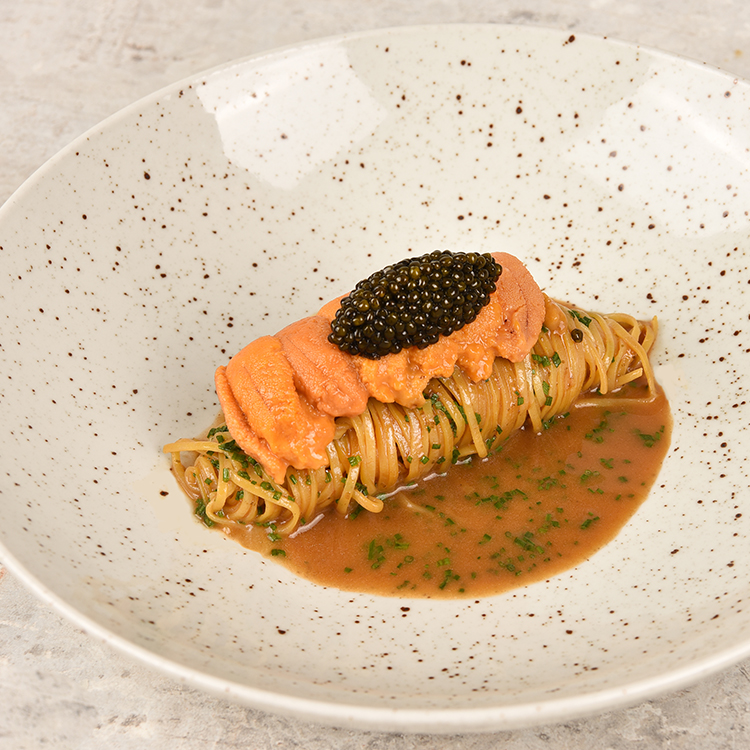 Japanese Sea Urchin Tagliolini
Enjoy re-imagined modern Italian fare from the kitchen of La Strada, which is now under the stewardship of Les Amis alum, Chef Peter Teo. While the restaurant gives off a cosy, neighborhood vibe, the food here boasts elegant fine dining characteristics — from techniques to plating.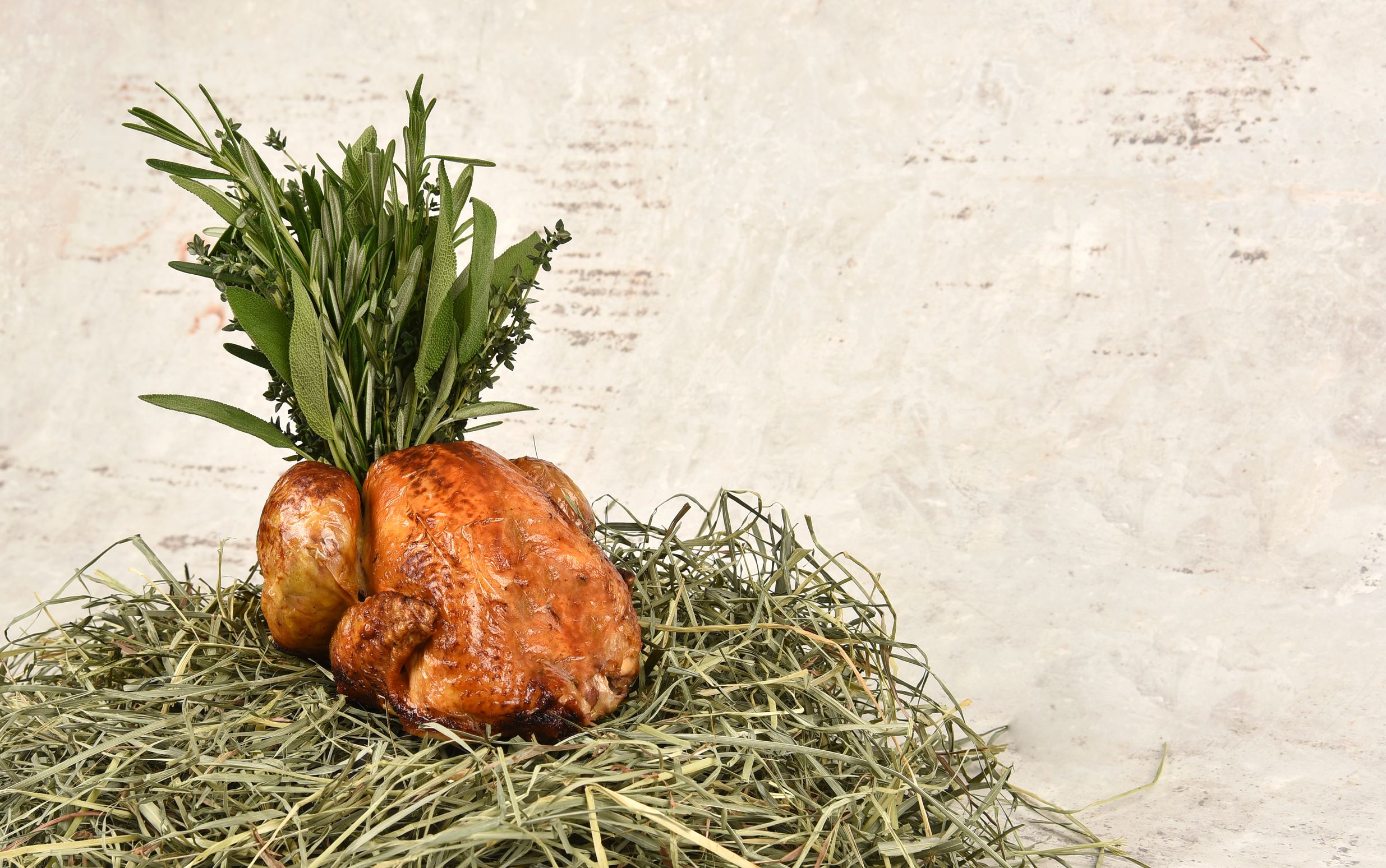 Roasted Whole Organic Chicken with acquerello risotto
The true spirit of Italian cuisine lies in the freshness of the ingredients used in each dish and this is perfectly exemplified in one of La Strada's stunning starters: Japanese Amera Tomatoes. Here, sweet and juicy tomato disks are meticulously placed atop zucchini and capsicum and finished with a shallow pool of basil-infused oil for a hit of herbaceousness. Also enjoyable is the Mushroom Cappuccino. While not a new concept, this creamy and foamy concoction is full of earthy, moreish flavors; each sip a delight from the awabitake and ceps mushrooms.
Where pasta is concerned, the seafood options shine brightest, such as the Obsiblue Prawn Linguine and the off-menu Japanese Sea Urchin Tagliolini. The sauces are light and coat each noodle strand delicately, allowing the natural sweetness of the seafood to shine through. Finally, the Roasted Whole Organic Chicken with acquerello risotto should not be missed — slightly smoky, juicy, and with an ever so subtle fruity note because of the chicken's pineapple-rich diet.
Visit La Strada at Shaw Centre, 1 Scotts Road, #01-13, Tel: 6735 6656
LA STRADA
ZAFFERANO
DOLCE VITA
ZAFFERANO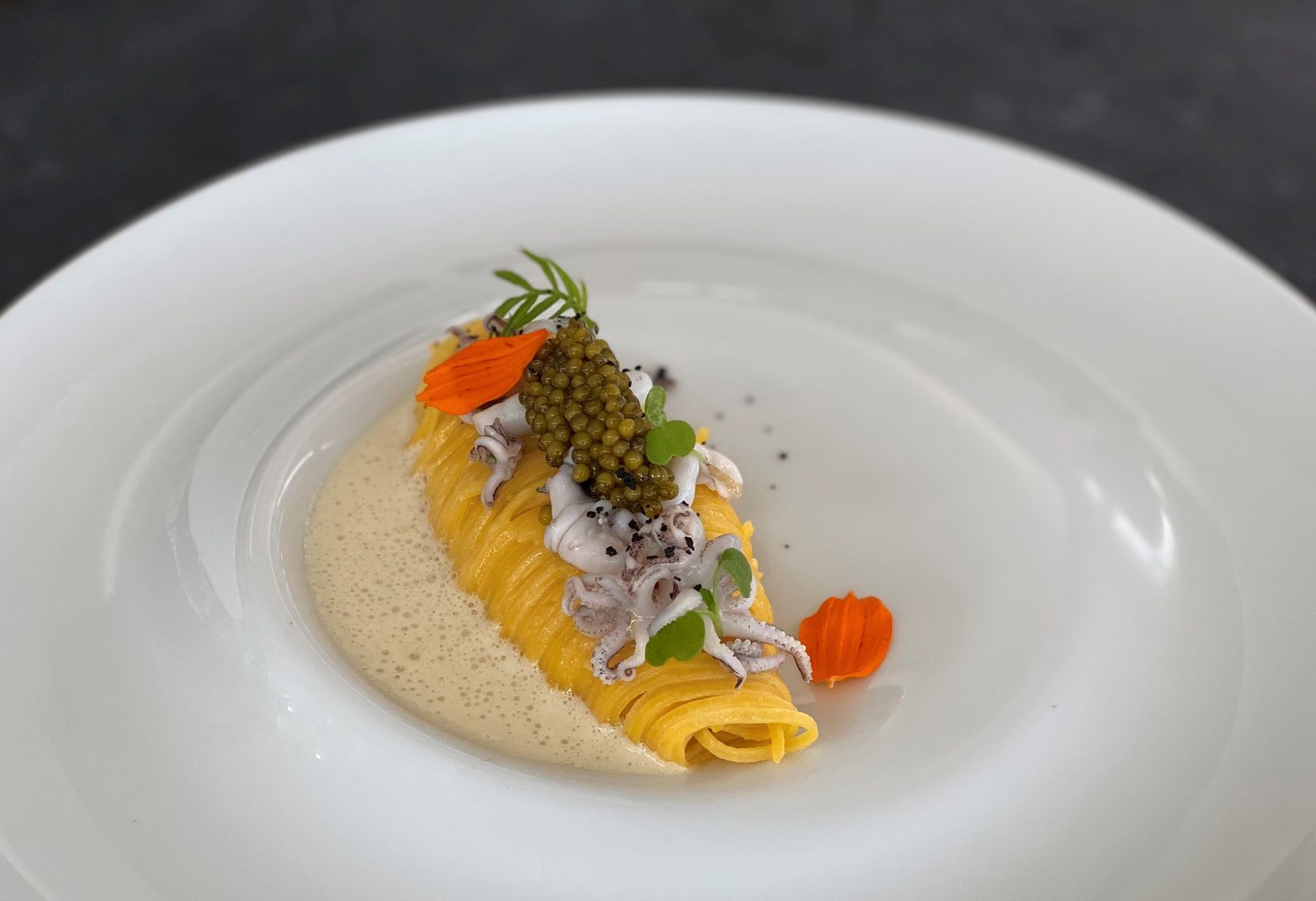 Tagliolini pasta with hiika squid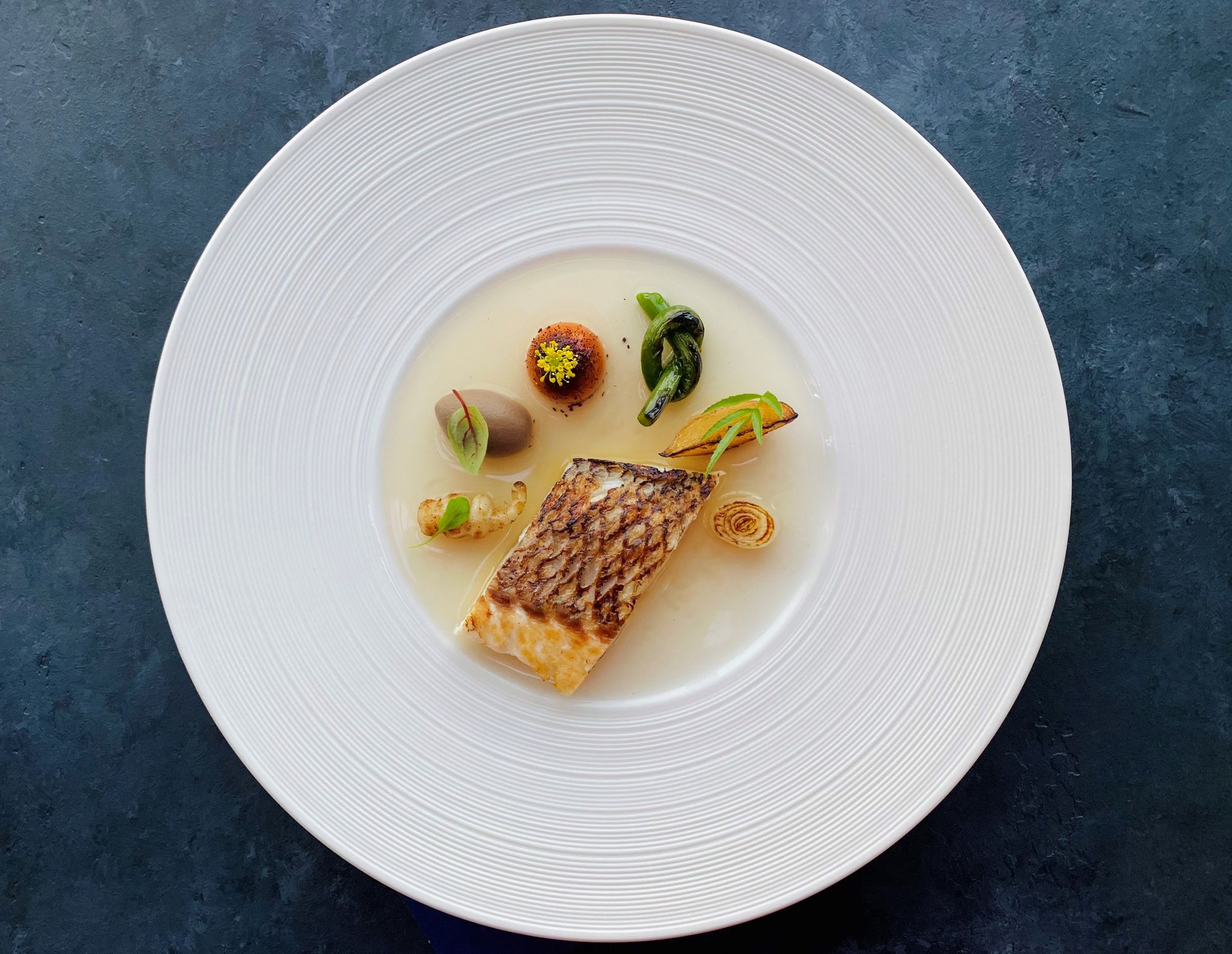 Sea Bream
While most Italian chefs are notorious for sticking to tradition, especially when it comes to food, there are also a handful who dare to venture beyond the norm. One such chef is Andrea De Paola of Zafferano, who recently unveiled a new chef's menu that brings together personal memories of his Italian upbringing and culinary elements of Asia, which he has called home for almost a decade.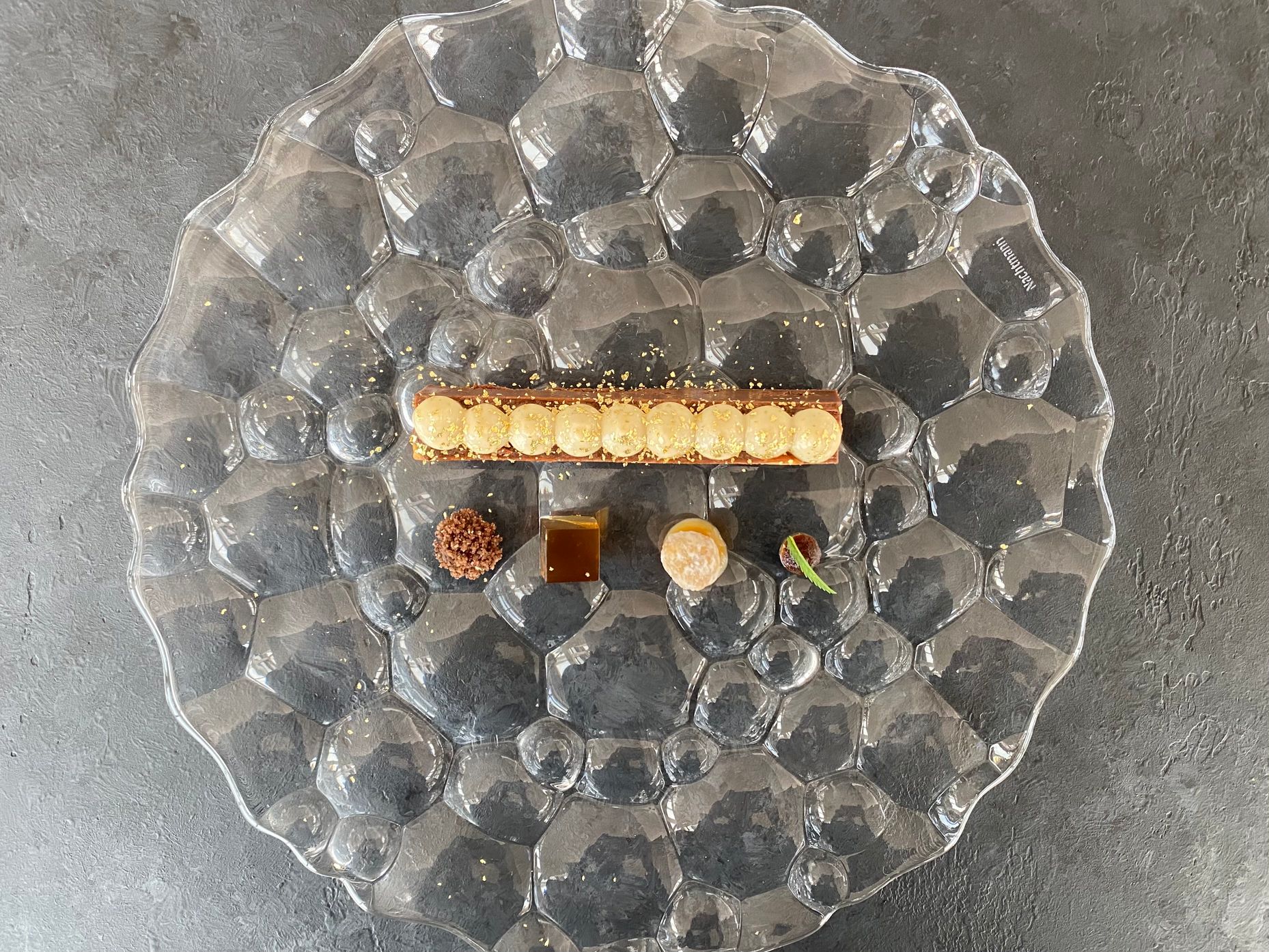 Gianduia
This cross-cultural exchange is immediately evident in the Scampi e Fegato D'oca starter, where a slightly smoky chargrilled langoustine is on a bed of cubed aged foie gras and finished with a light drizzle of kombu and ginger dashi. Continuing on with the Japanese theme is the house-made Tagliolini pasta, which is crowned with hiika squid from the Miyagi prefecture and Kaluga caviar, adding texture and a delightful brininess. It is then paired with a seafood velouté prepared with Venus clams, langoustine, and lobster.
While the meal continues with more Japanese ingredients, such as Japanese red sea bream and A4 Kagoshima wagyu, it ends on a very strong Italian note with the Gianduia dessert. The sweet treat highlights the classic pairing of chocolate and hazelnuts with Valrhona Araguani 72% dark chocolate with Tonda Gentile hazelnut and Ron Zacapa Centenario 23 rum.
Visit Zafferano at Ocean Financial Centre, 10 Collyer Quay, Level 43, Tel: 6509 1488
LA STRADA
ZAFFERANO
DOLCE VITA
DOLCE VITA
Asparagi
Tucked away on level 5 at Mandarin Oriental, Singapore, Dolce Vita is an institution well-loved for its Italian cuisine that is specially created with fresh seasonal produce and the finest ingredients in mind. We urge you to pay a visit because this period, Chef de Cuisine Giorgio Maggioni recently unveiled a lineup of new creations that feature the season's best bounties.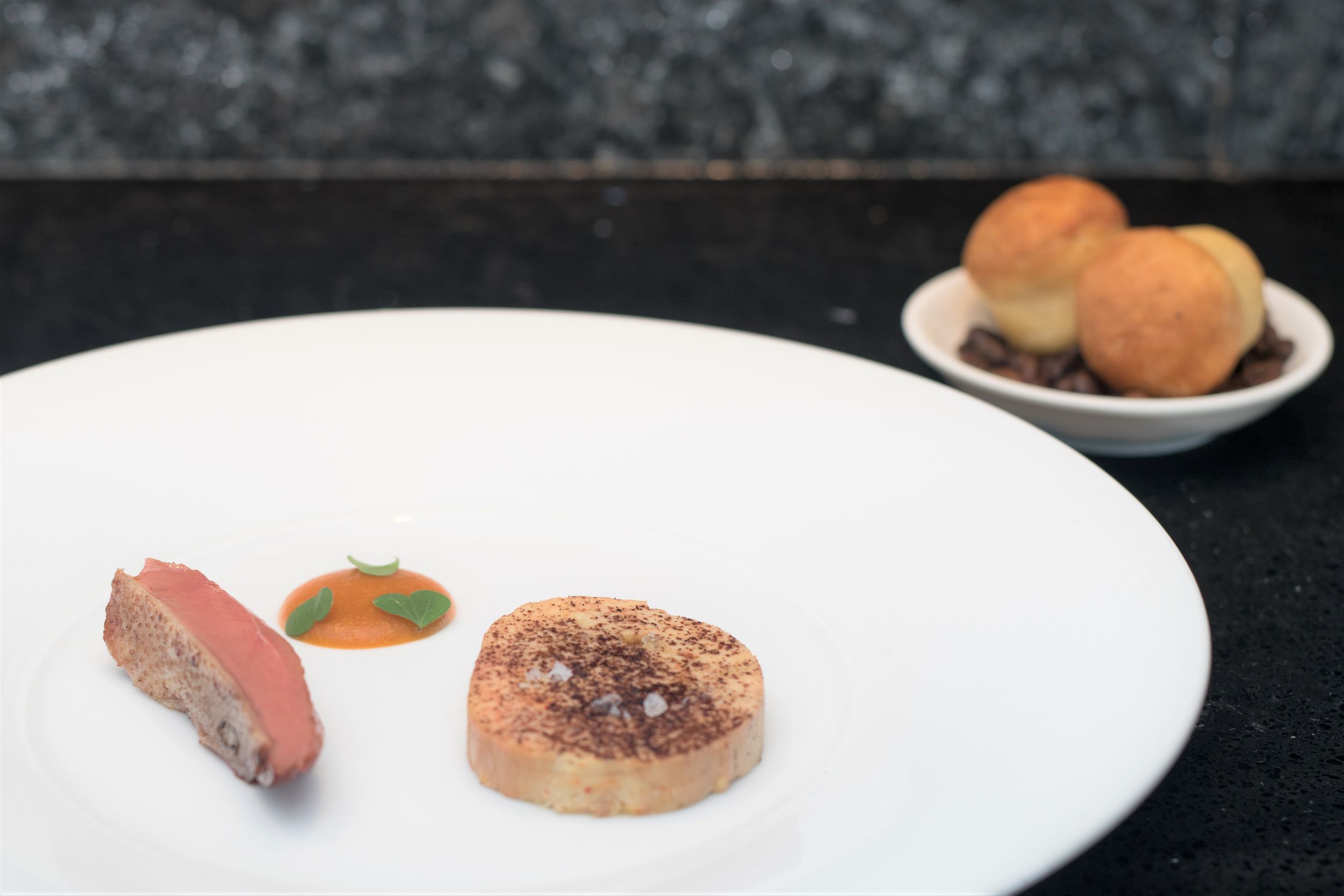 Fegato d'anatra e Piccione
There's no better time to enjoy asparagus than now, so enjoy the season's harvest at Dolce Vita, which is simply blanched and marinated with fresh orange for a refreshing and zesty profile. Meanwhile, the Fegato d'anatra e Piccione is an antipasto that brings together creamy foie gras terrine with warm sous vide pigeon breast and served with an oven baked pan brioche on the side — a delightful starter that expertly combines various temperatures and textures.
But if we had a choice to enjoy only one dish from the seasonal menu, that distinction would go to the Spaghetti Chittara, which is a pork-based pasta with a rich homemade luganega ragout that's prepared with red wine, herbs, and yellow datterino tomato coulis and simmered for six hours. What results is a rich and complex meat sauce that perfectly pairs with the toothsome noodle.
Visit Dolce Vita at Mandarin Oriental, Singapore, Level 5, Tel: 6885 3500