PROFILE
Of Honor and The Moment
by Marc Almagro
Photography by Frank Freeman (Hong Kong)
15 Aug 2018
With pieces from her acclaimed art collection – a stunning assemblage of 3rd century BC Gandhara sculptures, 17th century Mughal miniatures, and works by modern masters Ai Wei, Takashi Murakami, and Ju Ming, as well as acclaimed Pakistani contemporary artists Imran Qureshi, Rashid Rana and Adeel uz Zafar – exhibited in important museums in four corners of the globe, Ms. Amna Naqvi talks candidly about her responsibilities as arts philanthropist and collector, and a devoted cricket fan

When Islamabad United won the Pakistan Super League Championship earlier this year, Ms. Amna Naqvi's name came up again in the media – not that it has ever left the collective consciousness for long stretches of time. But a majority of those who are familiar with her stature – as collector, publisher, supporter and collaborator in art projects and initiatives, as well as a philanthropist – are art aficionados who would be forgiven for thinking she exerts considerable influence only within the art world.
Ms. Naqvi and her husband, an investment banker, are the owners of the champion cricket team. And although she does not seek media spotlight, her activities in the arts, highlighted by enlivening contemporary Pakistani art locally and internationally, rarely escape public attention. When I asked Ms. Naqvi if she's been able to put her wide-ranging interests in some form of order, she gave me an elaborate yet clear answer.
"History informs whatever I do," she begins. "I firmly believe that history provides us with tools to understand and navigate the times we live in as well as the future. It would be a challenge to categorize my interests, although I am usually biased towards art. 
"All of my art-related activities stem from a desire to be a keeper of stories that artists have told. I also support and provide artmaking platforms, and encourage artists, curators and art historians to weave narratives in the form of exhibitions, projects and collaborations." Ms. Naqvi and her husband have been collecting art for almost 25 years through the AAN Foundation and AAN Collection as they moved through Asia.  
Cricket, meanwhile, has been a pleasure she enjoys with her husband – "although I can say that he enjoys it a bit more than I do," she quips. "Having a team in the Pakistan Super League made complete sense to us, as it connected us to a sport that we both really enjoy, as well as nurture this fresh and nascent form of cricket."
Ms. Naqvi's interest in text and writing has resulted in the production of and support for over 25 publications. "Documentation is critical as it supports research and scholarship, and leaves important historical evidence for the future." This other abiding interest has yielded to date a collection of over 10,000 books on subjects as diverse as art, science, philosophy, literature, history, politics and technology. "If I had not been a banker or a patron of the arts," Ms. Naqvi surmises, "I would be an archaeologist. Even my interest in travel is always informed by that passion."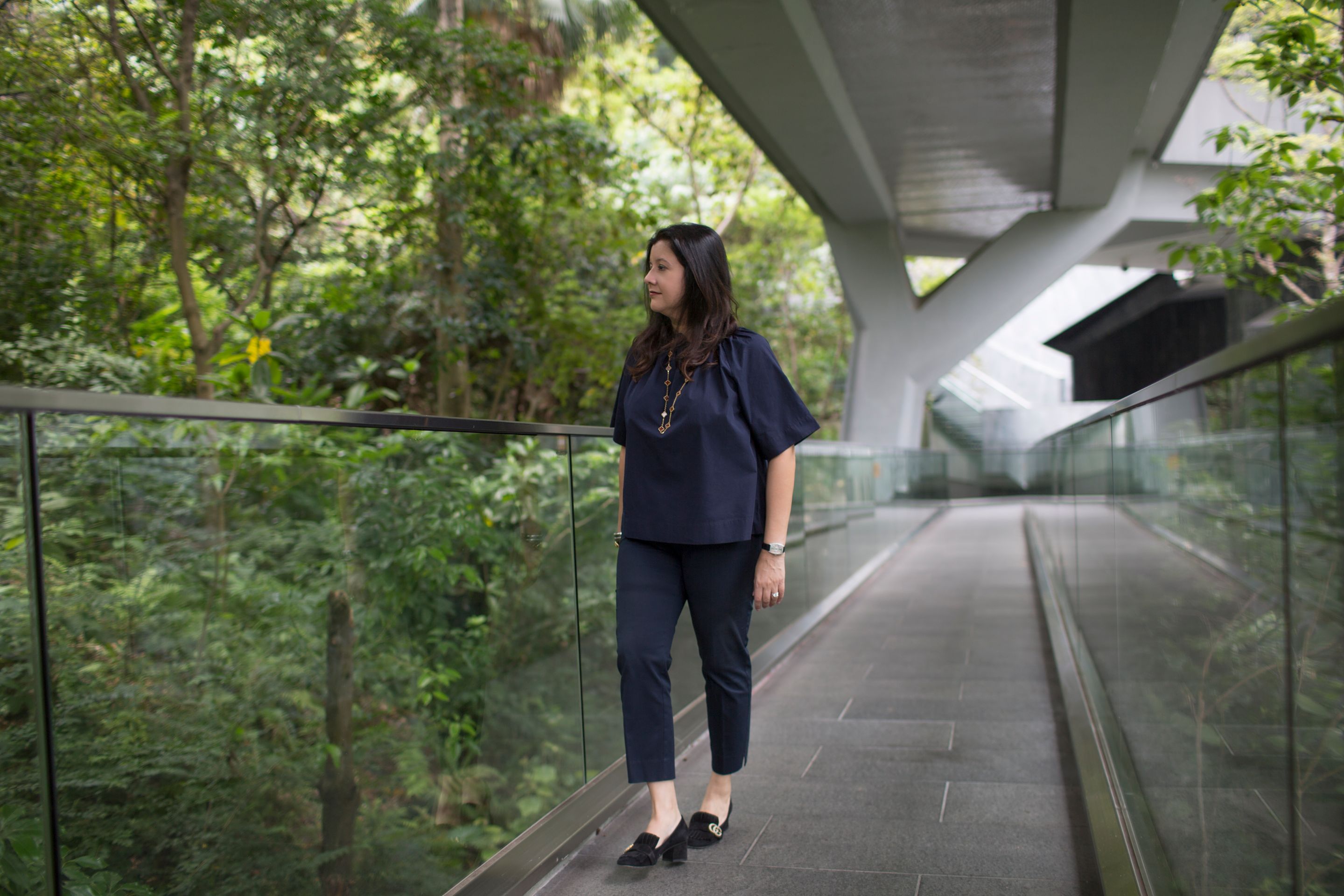 A COMMON THREAD
A CUSTODIAN'S WORK
AN EYE ON EXCELLENCE
A Common Thread
"I think a commonality in my areas of focus would be that I look at the contemporary through the lens of tradition. There are works in every possible medium in the AAN Collection, but I find contemporary miniature painting the most compelling among these." Ms. Naqvi is referring to a genre that she finds "the most exciting stream to emerge from Pakistan, and has laid the foundation for worldwide acclaim and recognition for artists such as Shahzia Sikandar, Imran Qureshi, Aisha Khalid and Khadim Ali".
There is formalism and rigor in the training that these artists received at the National College of Arts in Lahore, in the centuries-old style of Indo-Persian painting that harks back to the 16th and 17th centuries, she explains. "This style has been transformed by these artists as they challenged the rules of traditional painting, and used their own artistic idioms to comment on the social, political and cultural issues of their time. Even though they all have experimented in a variety of media, their practice still reveals an engagement with tradition." An example, she cites, is the use of traditional motifs and forms in the creation of a digital animation piece.
"The same could be said for cricket, which is a centuries-old sport based on a framework of rules and marked by tradition. In the earlier days of the game, the competing teams wore white uniforms, and the game lasted over five days—with breaks for lunch and tea for the gentlemen," Ms. Naqvi recounts. It had a complex field structure with fielding positions such as 'fine leg' and 'silly point', she continues. "In contrast, the new T-20 cricket game is a complete reversal. It is fast paced and lasts just three hours, the uniforms are multi-hued, and the hitting style has changed to a boundary in every over – or actually multiple boundaries. Yet again, it is a contemporary format informed by tradition: 'Fine leg' and 'silly point' still exist. I love the iterations, which are 'in the here and now' and yet informed by tradition," she declares excitedly.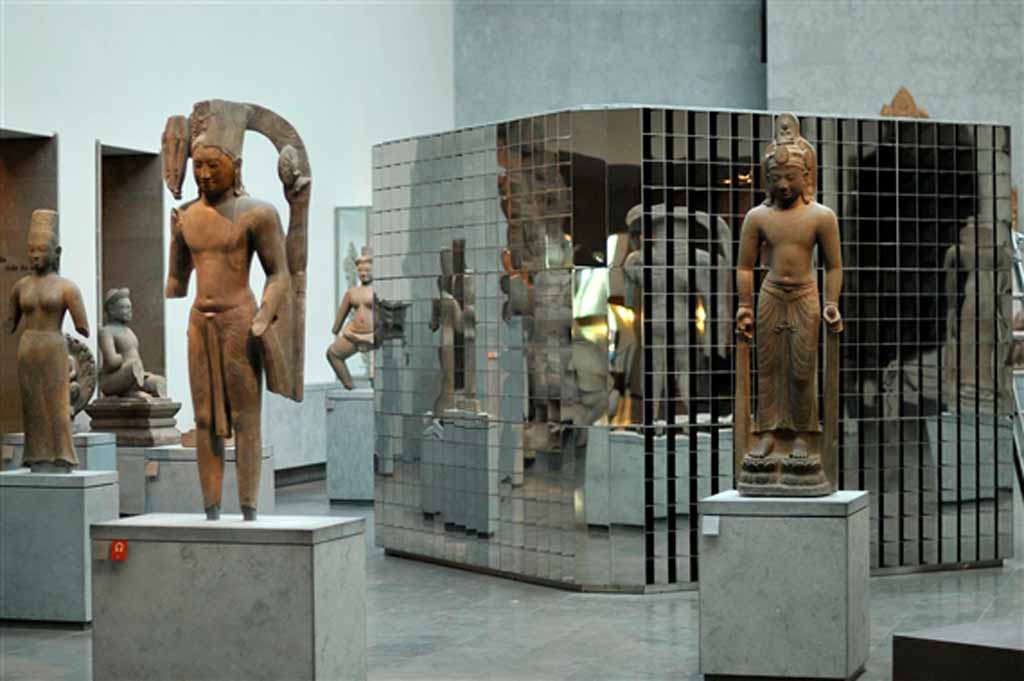 Rashid Rana, Desperately Seeking Paradise, 2009, (Rashid Rana Studio, Musée Guimet & AAN Collection)
A COMMON THREAD
A CUSTODIAN'S WORK
AN EYE ON EXCELLENCE
A Custodian's Work
Ms. Naqvi's art foundation and collection are both named 'AAN', from an Urdu word for both 'honor' and 'a moment'. Ms. Naqvi considers it an honor to be a custodian of artworks – with contemporary art at its core; meanwhile, she sees her work as an attempt to capture the specific 'moments' of history within which these artworks exist.
"By being a custodian, I don't just mean being a keeper of the collection, but having an engagement with art and curatorial practices as well. If collectors do not grow beyond collecting artworks, then it leads to a sense of inertia. I think as collections grow, collectors need to stretch the boundaries by being bold in their choice of artworks as well as in collaborating with art practitioners on new ideas and projects. They need to morph into collaborators as well as collectors."
Ms. Naqvi maintains that loaning artworks to public institutions and museums is one of the primary ways of sharing art. She has lent, for example, a painting by Imran Qureshi to SAM in Singapore, and several others to the Met in New York, the Guggenheim in Bilbao, and the Belvedere in Vienna, among others.
Another way is philanthropic support, Naqvi stresses, such as her provision of seed funding and central sponsorship to the Inaugural Lahore Biennale, which enabled the activation of historic sites with contemporary art for the public. "To nurture the fruition of the idea with a seed fund, and then to support the Biennale when it began is what the AAN Foundation does best," Ms. Naqvi says.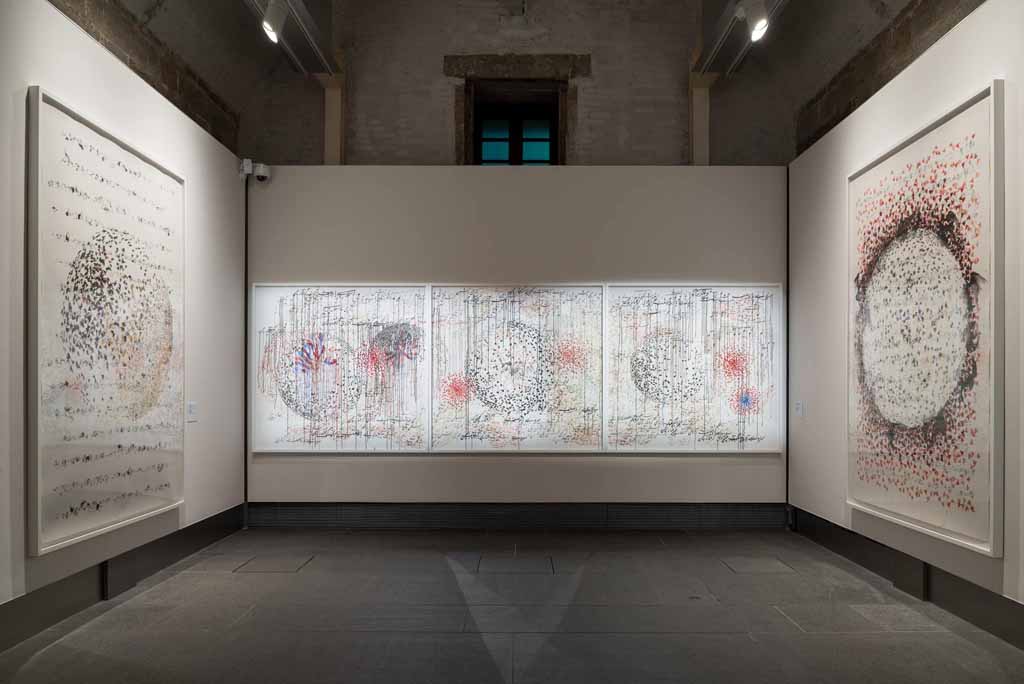 Shahzia Sikander, Apparatus of Power, 2016, (Shahzia Sikander Studio, Asia Society Hong Kong & AAN Collection)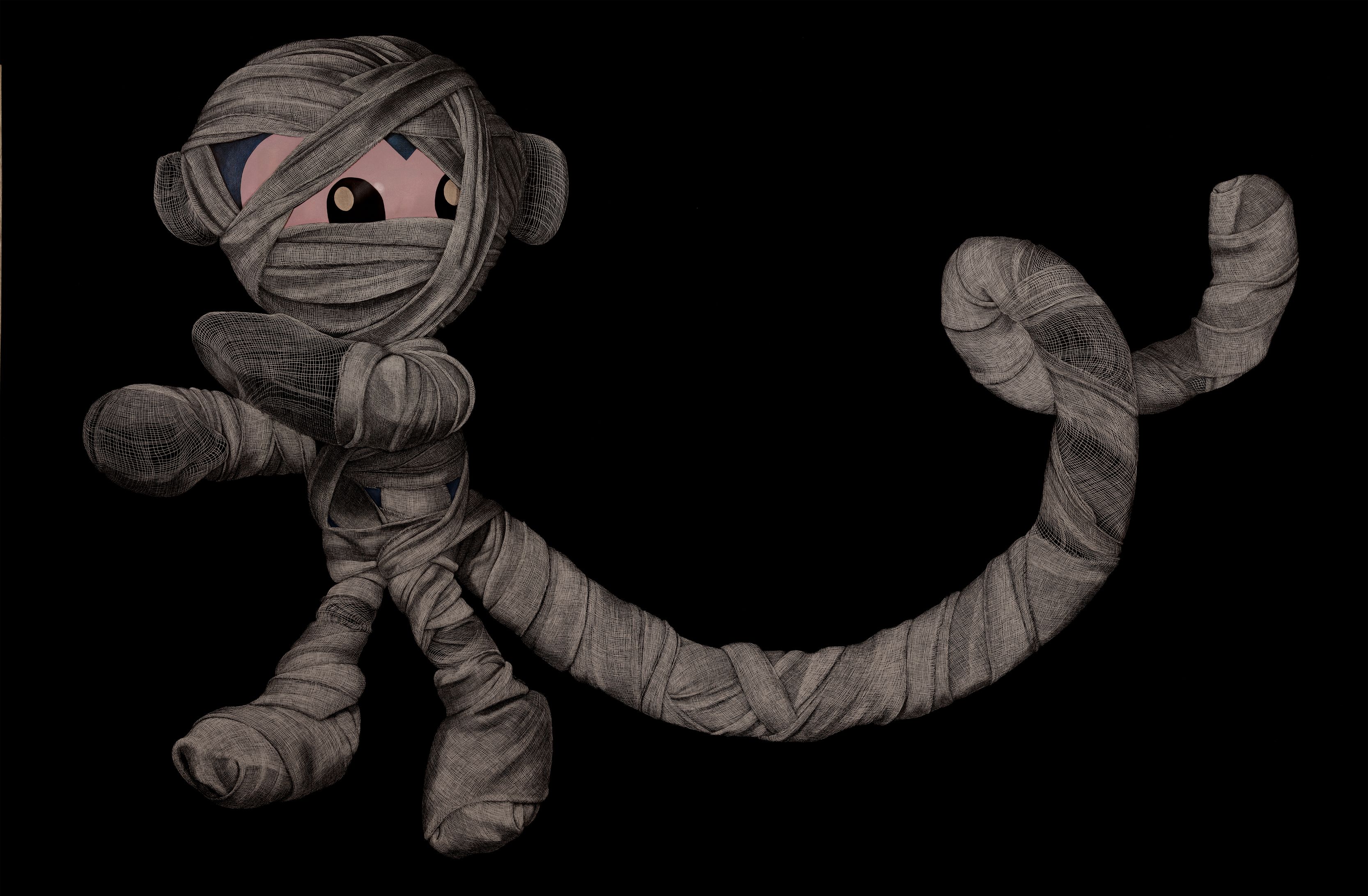 Adeel Uz Zafar, Prodigy, 2012, (Adeel Uz Zafar Studio & AAN Collection)
A COMMON THREAD
A CUSTODIAN'S WORK
AN EYE ON EXCELLENCE
An Eye On Excellence
The AAN Foundation is behind artist Fazal Rizvi's site specific Rooms Afloat/Tairtay Kamrai. Engagements through collaboration between patrons and artists is among the Foundation's focus, Naqvi points out. "They result in an experiential collection, and not just the physical possession of the object. Rooms Afloat is a sound installation which was enjoyed by the audience who listened to it on headphones as they ventured on boats into the ocean from the coast of Karachi.
"I was not there, but as people enjoyed it, my absence made it all the more potent (because) collecting is not just a personal experience, but a shared experience. If we facilitate it, and the artist creates it, and the participants live it, it becomes another mode of collecting.
In the end, Naqvi concludes, it all leads to a more robust activation of the arts rather than holding on to an inert collection. The collecting and the process remain dynamic and vibrant, and provide more fuel for fresher ideas.
This also proves true in cricket, Naqvi says. Islamabad United is the Pakistan Super League champion in 2016 and 2018 – twice since the league's inception in 2016. "We will continue to support a more robust cricket scene locally and internationally. Five players on our team have been selected for the national cricket team. The idea is to choose talent that would help strengthen the national side as well."
"All my pursuits have three main components; intention, focus and discipline. I have been engaged in art and publishing for the last 25 years, which has included collecting, exhibitions, publishing, and philanthropy – with the goal of excellence."

Naqvi and her husband own Islamabad United cricket team, reigning Pakistan Super League champion.