#ChooseToChallenge rallies women – nay, everyone – to call into question gender bias and inequality that still persists in many parts of society. It is also a trending hashtag and this year's powerful and encompassing theme for the International Women's Day on March 8. 
In celebration of IWD, women leaders share their views of success and their unique contributions to it.
JAELLE ANG
JASMMINE WONG
HARJIT GILL
ALICIA YI
CHLOË MANASSEH
RENEE WELSH
JENNY KHOO
Jaelle Ang
CEO, The Great Room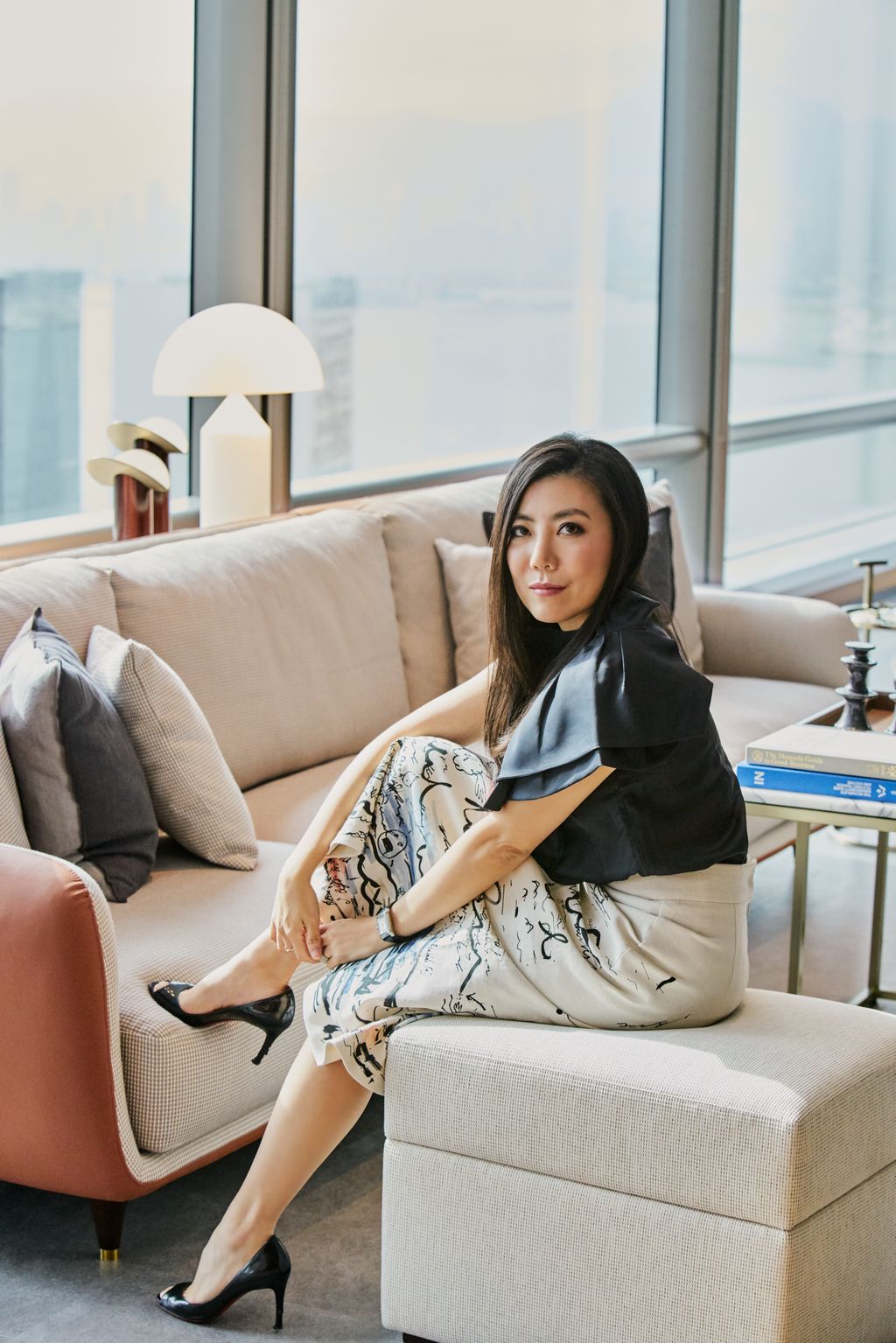 Do you find a correlation between your achievements and your gender?
My view of achievements is based on the concept of Gus Levy of Goldman Sachs' 'Be long-term greedy'. And I apply it to many areas of my life.
We all love instant gratification, but being long-term greedy gives you so much more.
Because I am long-term greedy, I don't decide my future with consensus from my social circle. Most counter-intuitively, I have taken three deep payouts in my life, each time seeing it as investing in myself or getting any old seat on a rocket ship. I have been richly rewarded for it, accumulating more wealth and opportunities than I had temporarily sacrificed. But I am only able to do that because of the long view that I take on wealth creation, my willingness to scale back my lifestyle, and take a hit temporarily.
On the family front, when I think long term, the metrics on my report card as a mother becomes different. I can be a great mother: my twins may not have homemade Play Doh or cookies to bring to school, but, hey, I have read The Little Engine That Could at least 100 times to my four kids.
The longer the view, the wiser the intention. And the kinder you are to yourself and the people around you.
As a woman, what unique advantages do you bring to the table?
We go to business school to learn finance, marketing and labor over Sharpe ratios, investment yields, etc. After being in business for two decades, (I realize that) the heart of all problems is people. We are always solving people problems. Often the person who is most willing and able to be flexible solves that.
I find that the agility to take on different roles – depending on who needs what – is one of my greatest strengths. Since time immemorial, women have to wear many hats and play many different roles so it comes more naturally to them. I can be the glue that keeps a collaborative team together, the fuel that motivates an uphill task or the whip that turns wildfire ideas into a bottomline.
Secondly, my inclination to develop people around me and to build long-term fruitful relationships attract like-minded and talented people. This strong nurturing and motivating instinct is so intuitive in many women. This superpower is the reason for the talent density we have at The Great Room.
JAELLE ANG
JASMMINE WONG
HARJIT GILL
ALICIA YI
CHLOË MANASSEH
RENEE WELSH
JENNY KHOO
Jasmmine Wong
CEO, Inchcape Greater China and Singapore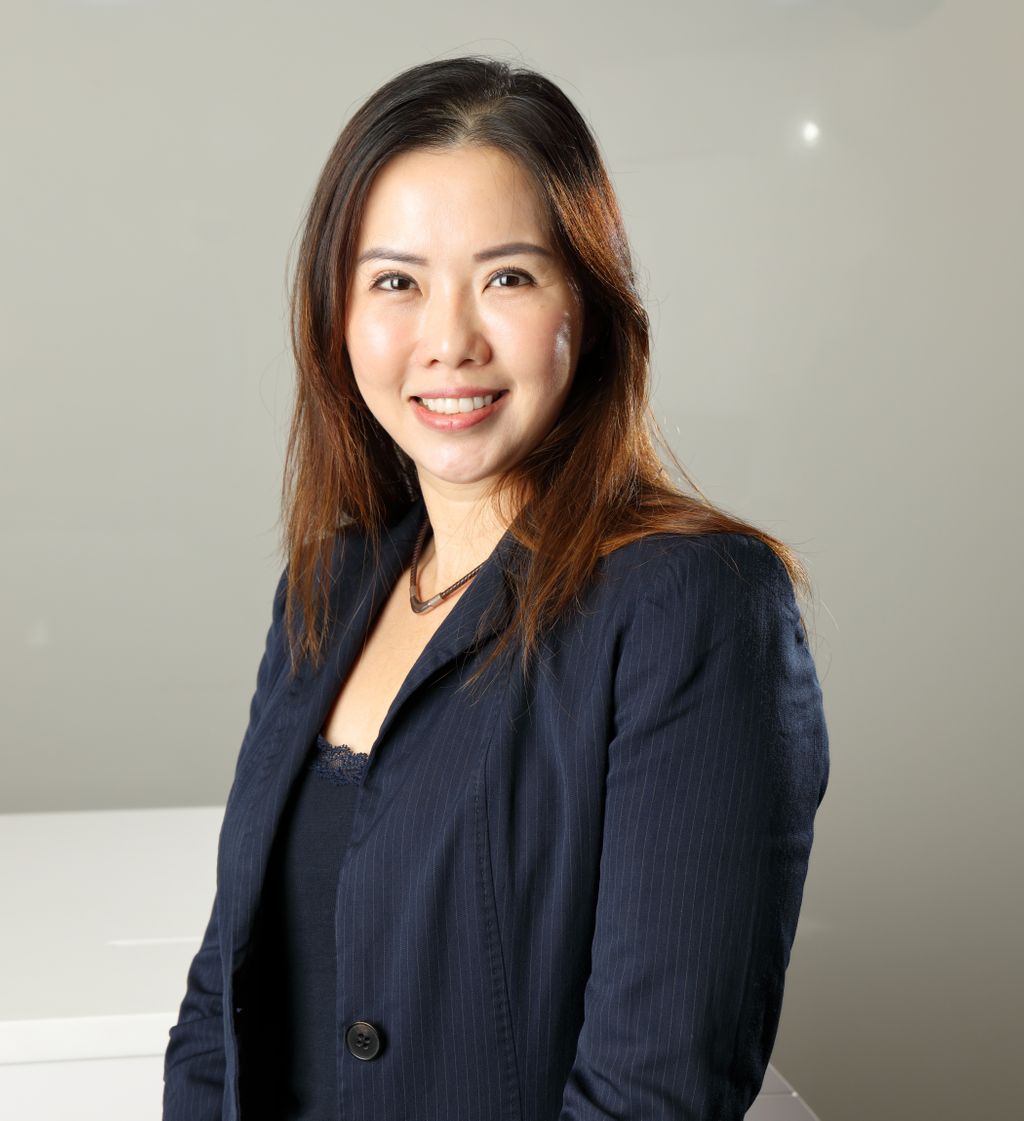 Is there a necessary link between your gender and your achievements?
Throughout my career, I have never thought about this at all as my family has never once made me do or feel differently from my other siblings. I could accomplish what I wanted if I have the determination and drive. It was never about what I achieved but how I achieved it. I personally hold this belief close to my heart, and I sincerely hope that my peers, colleagues, friends, and our future generation understand the importance of integrity, passion, intellectual curiosity, and doing the right things.
I am humbled that all my team members share my vision and courage to pursue what we truly believe in for Inchcape – to be the mobility brand of choice to our consumers. We don't just focus on performance; we are like entrepreneurs with a dream to achieve the next milestone with a heart.
At home, my family has been supporting my passion for work, life and doing things that I truly enjoy. My husband respects the fact that I am not only his wife, best friend, mother of our children, but also a working professional.
As a woman, what do you bring to the table?
I have been working in male-dominated industries and countries. My main principles are keep to the purest of heart, keep things simple, communicate and be transparent. Our work is about trust, integrity and doing the right things.
Build strong relationships and teamwork through trust. I value teamwork and group effort. In return, our partners and employees will appreciate the empowerment and will be more motivated.
Be willing to listen and understand. Pause, listen, and try to understand. Focus on the issues and solutions. Leaders should create a safe environment for employees to share ideas, discuss and have a healthy debate.
Contribute back to society. We work for the greater good of society and our InchcapeCARES team contributed towards: Peace of Mind Programme – Interest-rate free salary advancement for employees who need it; StudentAssist Programme - Raised funds for employees' families to support their children on school necessities; ComChest Partnership – our third year working with ComChest to pack and deliver gift bags to needy families.
Be willing to question the status quo. A successful leader should not be afraid of pushing back against convention to find more effective solutions, e.g., our first in industry initiatives such as Grab partnership, Aftersales digitalization, Toyota Financial Services
JAELLE ANG
JASMMINE WONG
HARJIT GILL
ALICIA YI
CHLOË MANASSEH
RENEE WELSH
JENNY KHOO
Harjit Gill
CEO, Asia Pacific Medical Technologies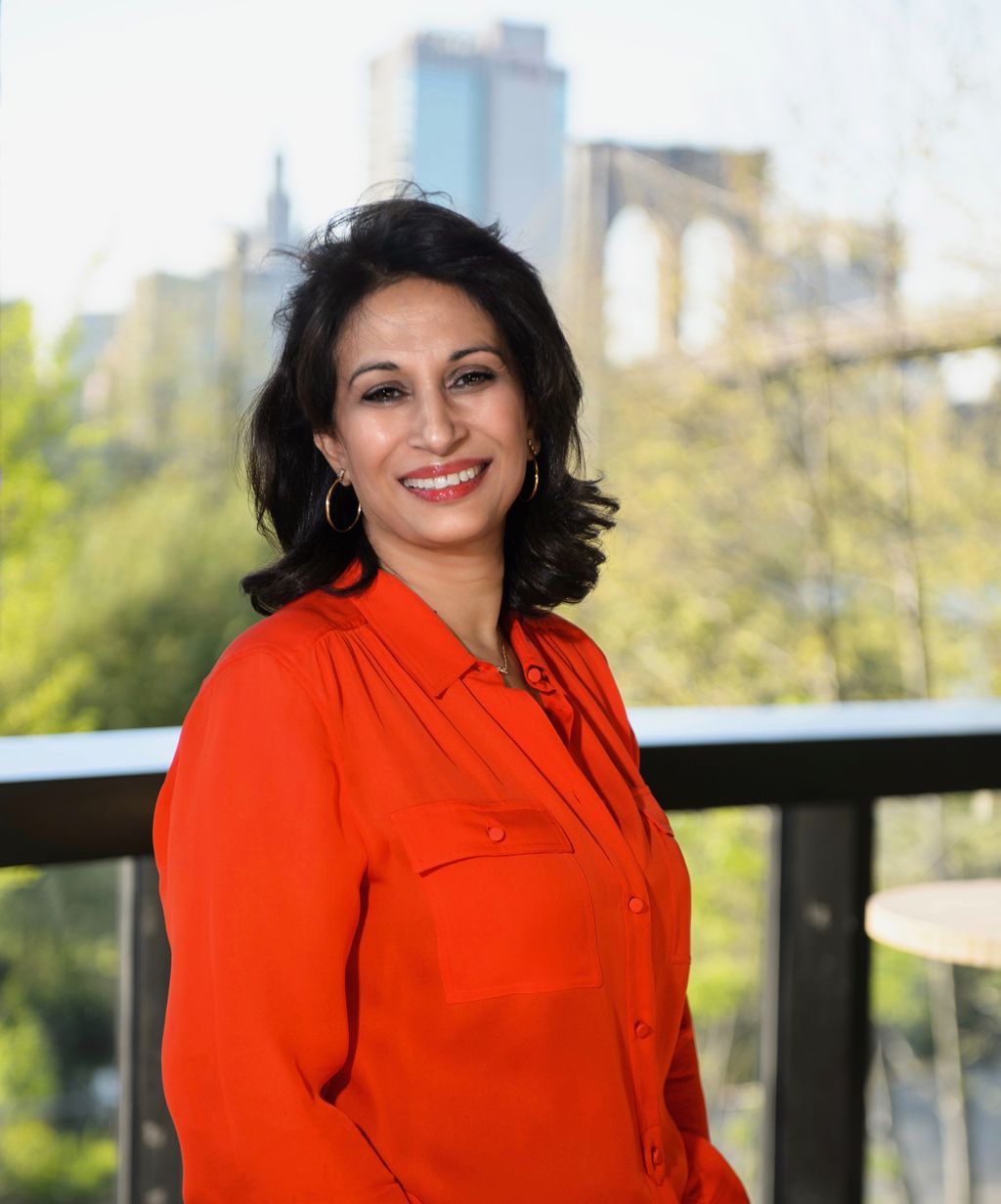 What's the link between your gender and your professional success?
I think achievements are less about gender and more about the skills, values and experience one brings to the table. I have always had a desire to learn and grow, putting myself in situations that will stretch and challenge me, be it different countries or industries, and this has nothing to do with being a woman but more a reflection of the person I am.
I currently sit on several Boards, all in very different industries. It's great unravelling the complexities of these businesses and showing where I can contribute. I also believe that there are many facets to success: it's the team you work with and the ecosystem you build around you for support – be it partner, friends, family, etc.
After many years in business, I know the impact I can have and how I drive results, I also know I cannot do it alone. No one can.
As a woman, what unique advantages do you bring to the table?
I believe diversity in any form enhances the discussion. I have worked all over the world, with many different cultures, and nothing resonates better with me than a diverse set of views around the table. It brings out the best in me because the discussions are simply richer.
Having worked in mostly male-dominated industries, I do find my presence can change the dynamic of a discussion, and this is important because I can set the tone. I don't shy away from these moments, and I try to meet comments, challenges and opportunities head on.
At the end of the day, I love what it means to be a woman, with all my facets, roles, and complexities. However, even though I have never felt the need to conform, I recognize adaptability and resilience are important as we navigate our lives with the things and people we love.
JAELLE ANG
JASMMINE WONG
HARJIT GILL
ALICIA YI
CHLOË MANASSEH
RENEE WELSH
JENNY KHOO
Alicia Yi
Vice Chairman for Consumer Market, Korn Ferry
Are your career achievements and gender necessarily linked?
As a young professional and an Asian woman in Chicago in the '80s, I often lacked role models that looked and felt like me. Generally, my bosses were older white men and I often did not have many social things in common with them. There were times when I felt like I was out of place or that I was not being taken seriously. So, I focused on delivering results. I told myself that I was going to show them what I could do. At times, I had to put aside my insecurities and focus on my desire to succeed in the corporate world.
What do you bring to the table as a woman?
When I was a young professional trying to prove myself, I felt like I had to act older or more 'professional', which meant, in my mind, that I had to act like men as there were few female role models.
A decade later, I decided that being a woman in a male-dominated world has its advantages. At times men are less threatened by you so they are more willing to collaborate. Also, I feel my emotional sensitivity can be used to read the room, and my sense of humor can be used to defuse tension during meetings.
Being a woman in a male-dominated industry can help you stand out – especially if you are good at what you do. The important thing is to embrace and show up as your whole authentic and unique self.
JAELLE ANG
JASMMINE WONG
HARJIT GILL
ALICIA YI
CHLOË MANASSEH
RENEE WELSH
JENNY KHOO
CHLOË MANASSEH
Visual Artist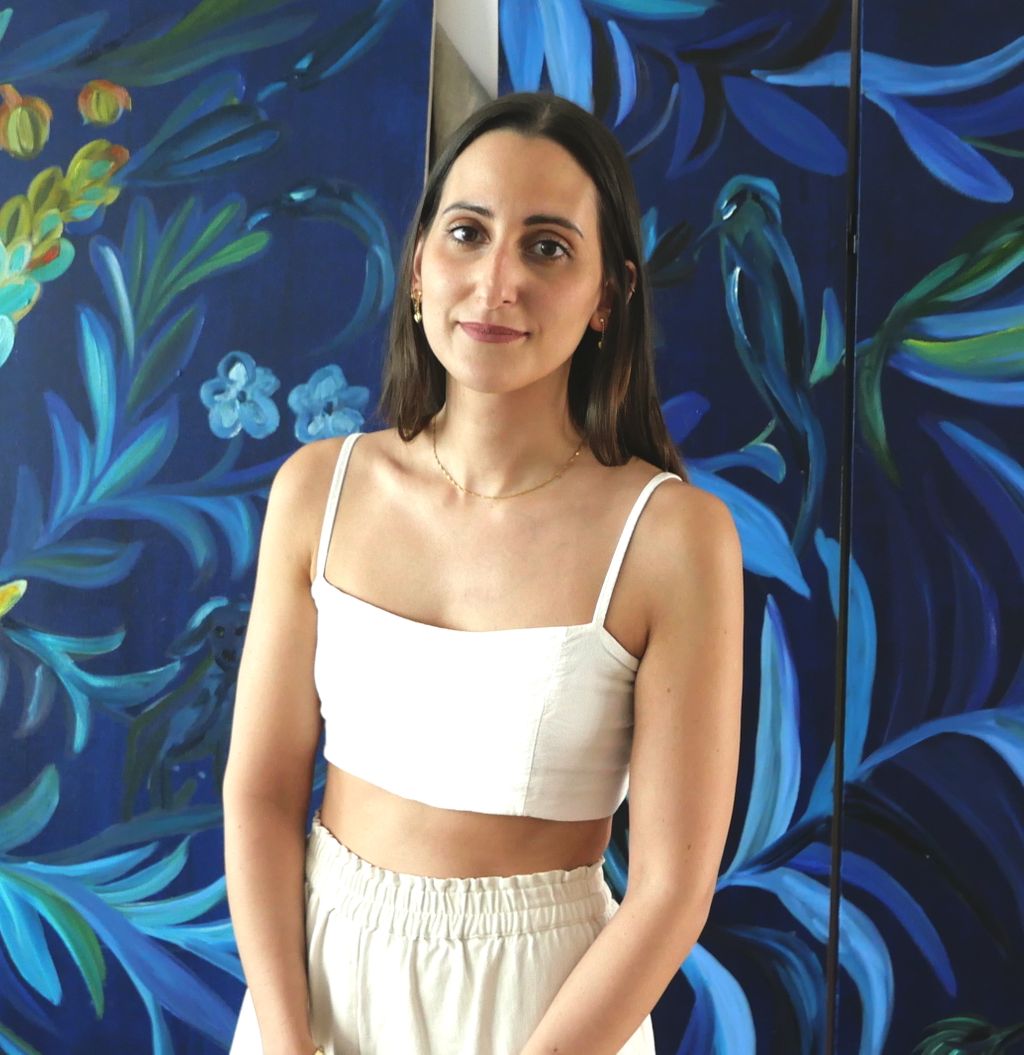 Is there a correlation between your achievements and your gender?

Being a female in any field comes with challenges; personally, I am proud of my achievements in the art world and I feel that I hold my own.
Having said that, my work has been labeled "beautiful but decorative" or "bold but feminine", which does appear to be a slightly conditional gender-related compliment. Many male artists tackle and are applauded for embracing the feminine, and many feminine artists are heralded as being strong or bold. I am proud to be seen as creating bold, beautiful feminine works, but it does require resilience in a male-dominated industry.

On another note, I recall during my masters at The Slade, a famous female artist said she couldn't advise on being successful in the art world and having a family, as she had chosen her art career. While I fully respect another person's choice, it is an ongoing debate as to whether female artists can have success and a family. My view is that the common denominator between having and family and being an artist is creativity. I don't plan on giving up on either.

What special ingredient do you bring to the table?

I think women have their own unique resilience and the power that is subtle and not always seen.

I am very driven and have no issues spending hours on my own in my studio. I like my own company and love the process of making my art. I build, stretch and prime my own canvases, which are often larger than me, and have often stretched multiple frames on the same day. It is really important to me to have an active hand in the entire process of my work, and it often surprises people, perhaps because I am petite, that I can handle a drill or saw better than most.

I think my intuition makes me compassionate towards others, and I think I am good at building lasting relationships – certainly I have had great success with collaborations over the years. My intuition helps with creation as well; I find that once I have processed an idea I am very decisive when it comes to execution.
JAELLE ANG
JASMMINE WONG
HARJIT GILL
ALICIA YI
CHLOË MANASSEH
RENEE WELSH
JENNY KHOO
Renee Welsh
CEO, Embed and Booking Boss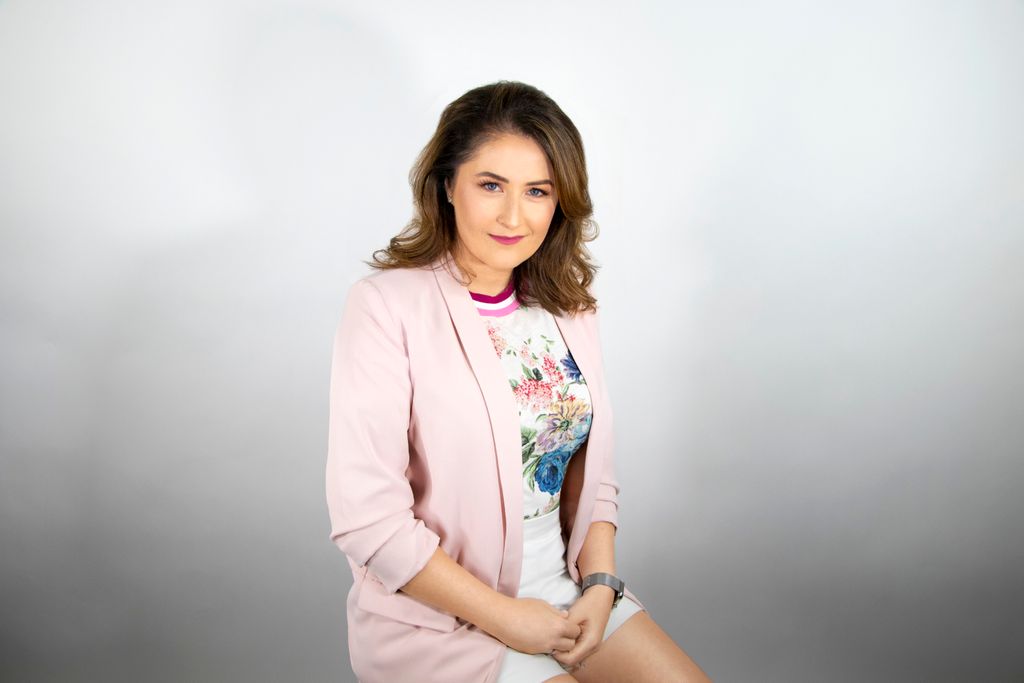 Do you find a correlation between your achievements and your gender?
As a technology entrepreneur who has built and sold my own businesses, I have never allowed obstacles to deter me from achieving my goals and objectives. That said, the statistics speak for themselves: Half of all startups have no women on their leadership teams, and only one in four startups has a woman on the founding team. Only 17 per cent of Fortune 500 CEOs are women.
It is a widely known fact that women are underrepresented in the high-tech sector. Raising capital is harder for start-ups with female founders. Start-ups with female founders are more likely to tap small investors or risk not securing funding at all.
I take pride in Embed's diversity metrics. Fifty per cent of our leadership team is female, led by me, a strong female CEO. We are the living example of what others aspire to achieve. Who we are and how we do things is a testament to our value system, our culture and organization. Closing the gender gap in tech is hard, but I believe we are on the right track and have many exceptional role models to be able to continue this momentum.
What unique advantages do you bring to the table as a woman?
I consider myself highly motivated and resilient, but going through the high-tech startup experience served to build a resilience and grit that is not easily shaken. This led me to co-found Crone Queen with another resilient high-tech female professional, Chief Marketing Officer Sara Paz. I discovered there's a magic and power in a sisterhood of seekers who transfer knowledge, exchange ideas, and join forces to co-create and achieve their personal and professional objectives.
We're passionate about trailblazing and paving our own path, living life on our own terms, celebrating authenticity, getting better at life as we grow older, breaking stereotypes and crushing cultural norms. Empowering women to participate courageously in their lives, gathering the like-minded, and sharing pioneering ideas and life hacks.
Clearly, there's slow progress towards gender parity in the tech sector; we've seen change happening across all industries, but the numbers are not climbing quickly enough. So, it's an honor to helm technology companies like Embed and Booking Boss, while Crone Queen will pioneer and blaze the trail for this movement in Asia via an affirmational community. Given where I've come from, and what I've seen along the way, it was only apt to launch Crone Queen to the world on International Women's Day 2021.
JAELLE ANG
JASMMINE WONG
HARJIT GILL
ALICIA YI
CHLOË MANASSEH
RENEE WELSH
JENNY KHOO
Jenny Khoo
Head of Asset Operations (Singapore), Lendlease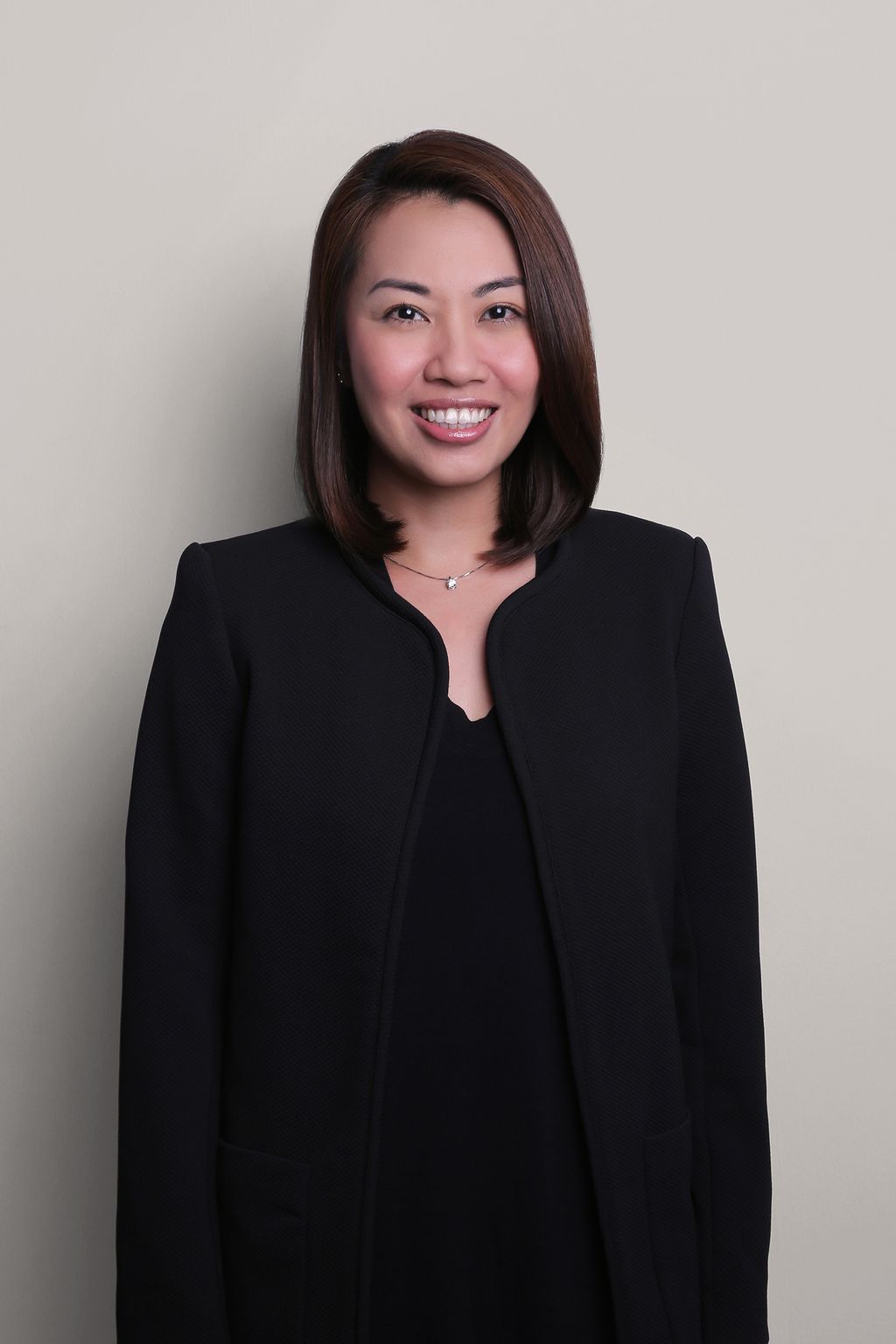 Do you think your achievements are linked to your gender?
I believe that, first and foremost, finding success is about following your passions where they might lead and surrounding yourself with supportive peers and mentors.
My gender should not dictate my path to success or place limitations on what I can or can't do in my career. However, that being said, I do believe that it is important for employers to celebrate and foster diversity and inclusion in the workplace. Diversity in my view is about bringing different perspectives to the decision-making process and avoiding groupthink.
I'm glad to see that more has been done each year to level the playing field for women so that everyone has an equal chance of success.
Despite being in a traditionally male-dominated industry, I'm proud to be working for an organisation that prides itself on creating an inclusive environment with the belief that a team is stronger when people can show up as their whole selves and share their unique perspectives.
My employer, Lendlease, has put in place 50 per cent female representation in our leadership pipeline to make sure we are setting up our female colleagues for success.
We have also taken steps to support female talent in the real estate and construction industry by creating Women in Construction Asia Network (WiCAN), which supports the development of and networking opportunities for women. WiCAN also brings together female employees with senior female leaders for a mentorship programme, empowering young female professionals and equipping them relevant skills in the Project Management & Construction industry.
This year, Lendlease's diversity, equity and inclusion theme is 'Eradicating Everyday Sexism', a key issue to address in creating a better workplace where everyone feels valued.
As a woman, what unique advantages do you bring to the table?
I have always viewed being a woman as a source of strength, and I'm compelled to embrace every aspect of what makes me unique to step into my highest potential and set a good example for young women in the workplace.
Even when faced with adversity, I have learned to be resilient, resourceful and flexible – thanks to guidance from other women mentors who have paved the way for me.
One of my most meaningful achievements was when the pandemic struck Singapore last year and retail was especially hard hit by social distancing restrictions. Working together with Lendlease's all-women retail leadership team at Jem, Parkway Parade, PLQ Mall and 313@somerset shopping malls, we moved with agility and leveraged technology in order to remain competitive.
This affirmed to me that women make outstanding leaders. As more is being done to give capable women the chance to step up as senior leaders in their field, I am confident that companies will realise how much women leaders can contribute to their business success.