THE CREATIVE: JAN CALLEJA
THE PURVEYOR: ANN GOH
THE EYECATCHER: LAI YUI WAI
THE INSTIGATOR: ANDY HENG
The Creative: Jan Calleja
The growing success of art toy designer and maker Mr. Jan Calleja is buttressed by demand for his work, especially the one-off mashups.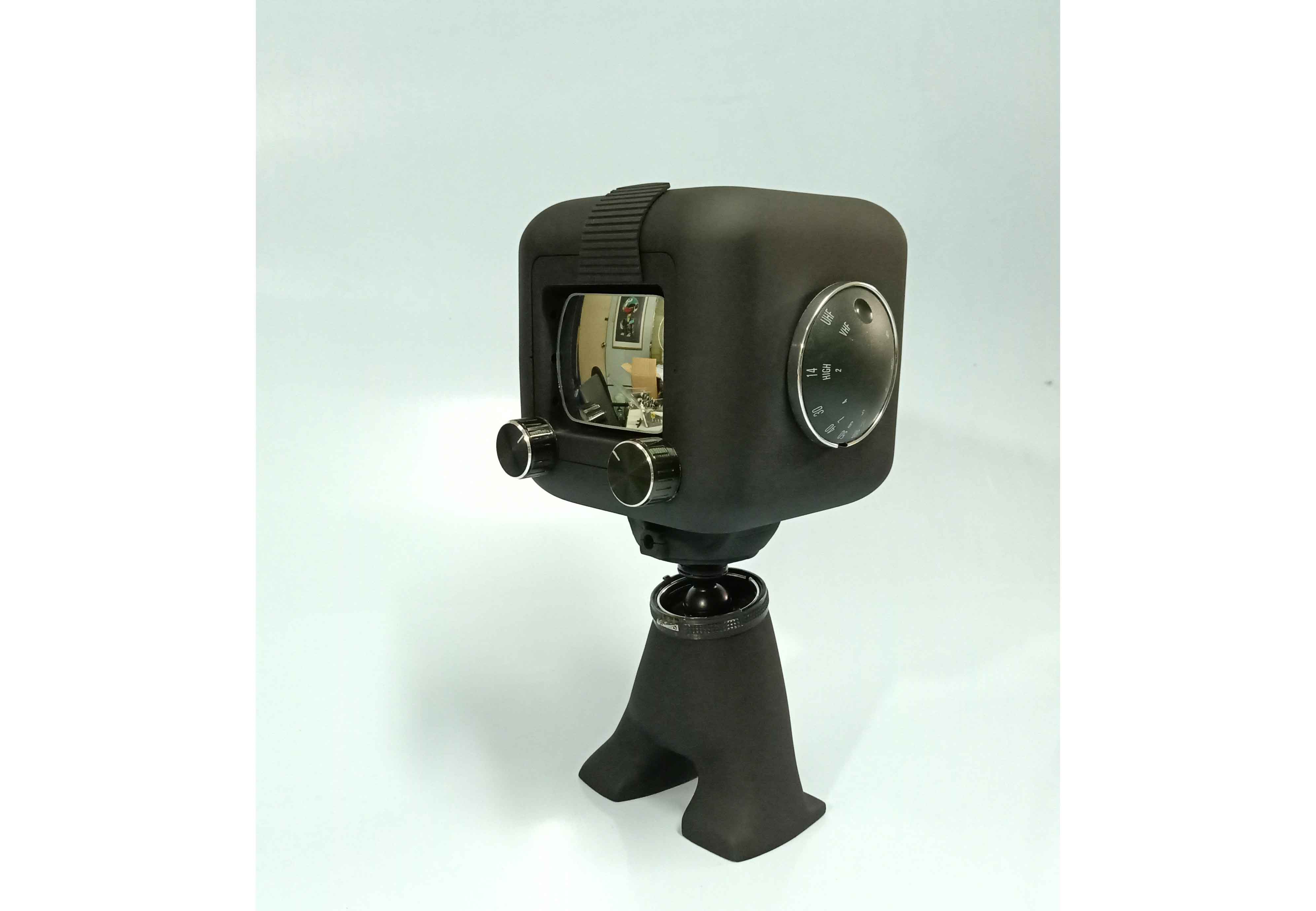 Your Tube by Jan Calleja
I've played with putty and found objects for many years, customizing action figures and other scratch-built toys. One day, an officemate asked me if I could draw Marvel Comics' Ghost Rider on her friend's Munny. (Munny is a customizable blank vinyl figure manufactured by Kidrobot.)
I instantly fell in love with customizing toys that, I found out later, was part of an art scene called 'art toys', or 'designer toys'. That was in 2009. I've never stopped from tinkering with vinyl toys and various (toy) materials since.
My creations
I'd like to believe that my works qualify as designer toys. Within that space, the artist or designer takes center stage when creates a toy.
Previously, people only knew the name of the toy company. Only this time, the toys I create are not made to be playthings; they're art, sculptures that look like toys.
My designs mostly have a mechanical appearance. I take inspiration from robots, tanks, planes and spaceships.
I appropriate the forms and add interesting back stories to make them more relatable. I also like to mix elements from different machines: VW and StarWars' Imperial machines, The Kombi + Imperial Walkers, and The Beetle + Tie Fighter.
They are among my most successful designs in terms of ease in making and storytelling. I started out creating one offs but I've also began working on a limited-edition range.
My process
My most common method is customizing blank figures or existing toys based on a client brief. I don't usually start with a sketch or a plan unless a client wants it.
I don't want to be tied down to how a toy looks on paper because I rely heavily in found objects that fit what I have in mind. I believe that every shape, size or material, from kitchenware to toys and industrial gadgets, have already been manufactured; it's just a matter of finding the right fit. The challenge for me is to make the design 80 per cent found objects and 20 per cent manufactured.
I can also build from scratch, starting with the material or an idea. It really depends on the availability of the materials or the ease of making the parts that I can't find and, of course, the limits of my imagination.
Manufacturing my designs
I follow the process of traditional artisans: I create mostly by hand. Even my limited-edition creations are all hand-made and -assembled, save for some outsourced parts. I also rely on my studio associates, but I still do most of the 'manufacturing'.
Retailing my designs
As my work is not mass produced, I get by with self-advertisements on social media – Facebook, Instagram, Flickr. That's how I started. But I also get a lot of push from pioneer local toy designers like Rotobox Vinyl Anatomica, as well as the local galleries that support the art toys such as Vinyl on Vinyl and Secret Fresh. I also show at galleries overseas, including Toy Art Gallery in L.A. Clients who have become friends like Yeo Hon Beng and Jeffrey Koh, toy blogs and groups like the TOYSREVIL, SPANKY STOKES and TOY CHRONICLE have also helped me tremendously.
My most successful designs
Aside from the VW mash ups, originally intended as a one-off that eventually fueled a demand for new editions, Banjing, an homage to my mom, is the most successful so far. Banjing was originally a 12-inch one-off scratch-built toy sculpture that was exhibited in Seeing Being at Culture Cave in Singapore. When I noticed a clamor for the design, tried to produce my first range of limited-edition collectibles toys. 'Malatiktik a Banjing', Capampangan dialect for 'Small Banjing' became my resin limited-edition range of 42 pieces worldwide.
Behind my success
I think being different is important. I don't like crowds and I'm always on the lookout for opportunities to be away from the people in the box. When everyone thinks 'going out of the box' is different, I'm the one who stays in it. You can't make a dent in the universe by following the crowd.
THE CREATIVE: JAN CALLEJA
THE PURVEYOR: ANN GOH
THE EYECATCHER: LAI YUI WAI
THE INSTIGATOR: ANDY HENG
The Purveyor: Ann Goh
Ms. Ann Goh, managing director of leading toy wholesaler and retailer Simply Toys, gives a market assessment.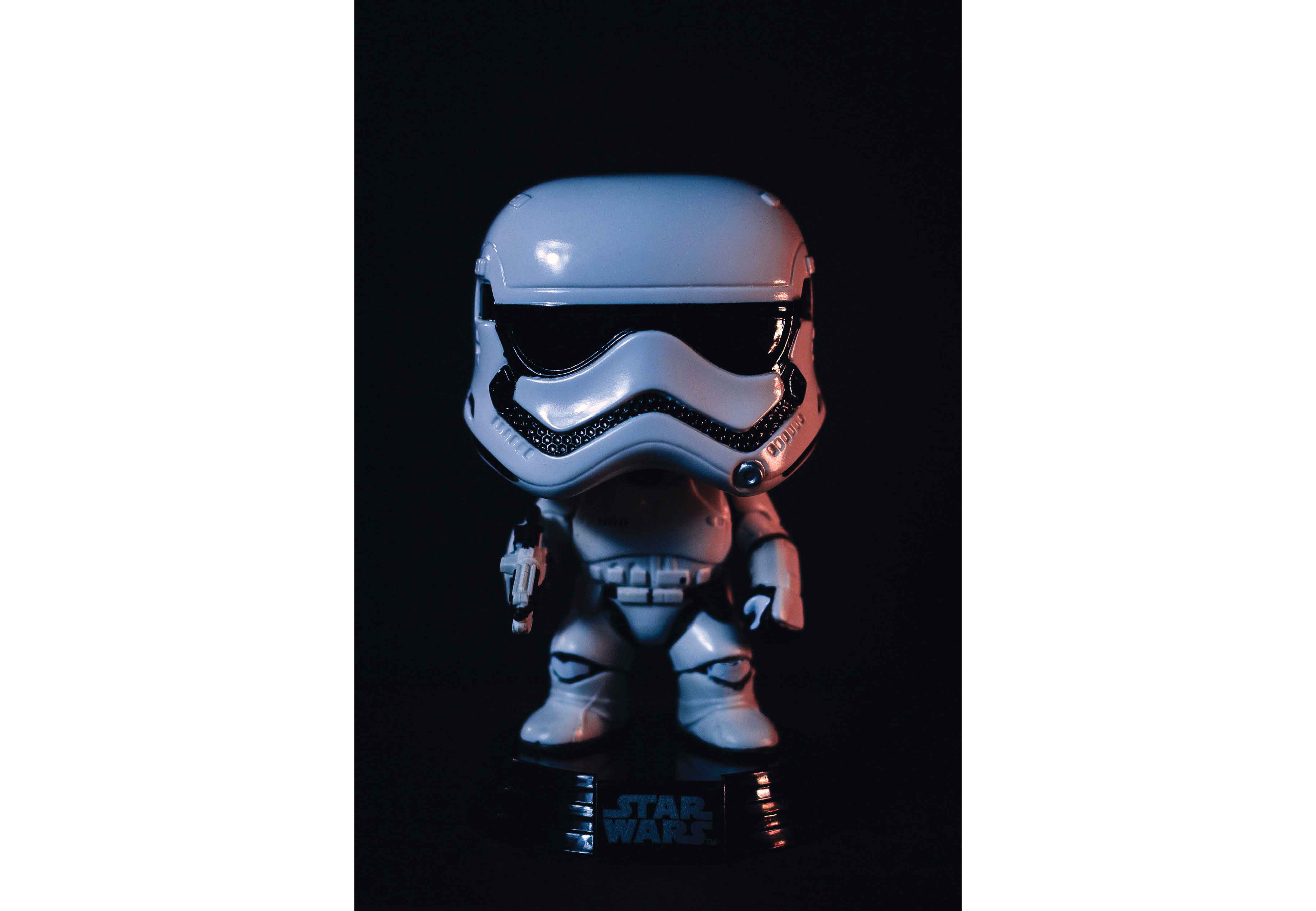 Starting out
I've been the managing director of toy retailer Simply Toys since it opened for 18 years ago. We have three locations – Vivo city, Plaza Singapura, and Singpost Centre after we closed down our Bugis Junction branch when our lease agreement ended. We employ close to 60 people across the entire operation.
I began selling toys at Sunday flea markets in 1998 when I was an undergraduate. Before that, I had been a collector for over two decades. I first collected Beanie Babies, Smurfs, Strawberry Shortcake and other collectibles before moving on to Disney collectibles, from snow globes to Tomica diecast cars, popcorn buckets, plushies, and figurines.
My business
I wanted to open a toy store before I graduated from school. There were few toy stores in Singapore back then, and I thought there was good opportunity in this area.
Toys were mostly sold in Department stores and some small shops. The was no online shopping. But with my early knowledge of e-Commerce, I was able to source products and bring them to the local market.
When I started out, we sold Playmobil, Transformers, Star Wars and other action figures, LEGO, TY Beanie Babies, and some random toys we found overseas. Sales was brisk and many collectors turned up at our store every week. Most of our customers were people in their 20s and 30s.
My capital investment
I started the business as a sole proprietorship with S$20,000. Revenue came from retail sales. Today, our business should be worth in excess of S$10million.
We need to change constantly, innovate and cater to market conditions to survive. Toy retail is still a viable business but the retail landscape and buying behavior of people are changing.
We are unable to predict what will happen in the long run. Children these days prefer electronic gadgets over toys. When they grow up, they may not buy toys.
My USP
We are the sole distributor of several major brands like Funko, Re-Ment, Sideshow Collectibles, and eFx, as well as a few lines from Banpresto and Bandai. Customers have to come to us if they want to buy in Singapore. We also do wholesale, supplying these brands to retailers islandwide.
Market Evolution
Trends come and go. In the past, some toys remained popular longer but in recent years, they seem to have a shorter retail life span. The don't stay popular for decades because customers change more frequently.
Action figures were very popular products to collect in the 90s, but they seem to have lost their appeal and less manufacturers are making them. Collectors have been interested in figurines since the mid-2000s; they had a good run for nearly 10 years people nowadays seem to have run out of space to display them.
Demand has dropped significantly in the last four years. Meanwhile, Funko started becoming popular in 2011 and the number of collectors continue to grow year after year.
Responding to demands
We always start with small quantities to bring into the market. When the demand increases, we increase our purchases to cater to demand.
Usually toys related to blockbusters are in demand. For the last two years, Disney and Marvel products have been doing very well because the movie tie-ins.
I have seen an increase in demand for previously unknown brands because of the marketing and branding that we have put into our pop-up stores, good visual merchandising and social media. The brands that are doing really well for us now are Funko, Re-Ment, and Banpresto Q Posket figurines.
THE CREATIVE: JAN CALLEJA
THE PURVEYOR: ANN GOH
THE EYECATCHER: LAI YUI WAI
THE INSTIGATOR: ANDY HENG
The Eyecatcher: Lai Yui Wai
With arresting photographs, Mr. Lai Yui Wai keeps a stream of followers glued to the award-winning blog The Toy Chronicle.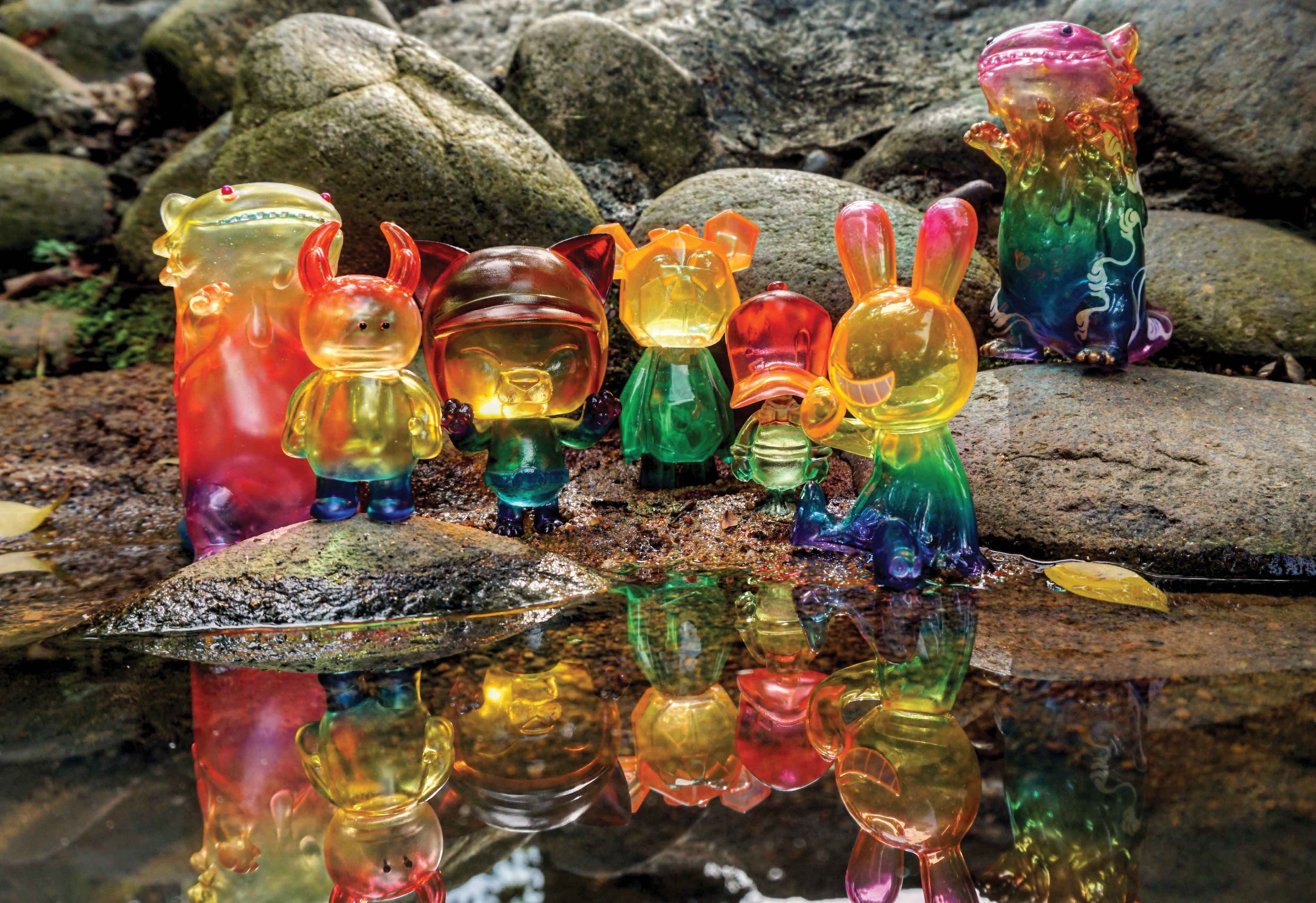 My beginnings
I was born in Hong Kong, raised and educated in Singapore. I was an avid sketcher until I went to architecture school and began using a computer for drafting. I've lost my passion for drawing and turned to music and movies instead.
My first toy
My very first designer toy was a 3-inch Dunny that I found in Ozzo Collection, a toy shop at China Square that some friends introduced me to in 2009. The very same year, I attended my first toy show/exhibition, the Singapore Toy Game Comic Convention (STGCC 2009). My first custom piece from that show was by local artist Sheena Aw for the brand Caramelaw.
Toy photography
I started taking photos of toys with my handphone (at various toy shows and exhibitions) in 2014 and began posting them on social media.
Since then I've made friends from the toy circle like Jeffrey Koh (Flabslab), who recommended me to Andy Heng (The Toy Chronicle) in early 2015. I finally met Andy personally at the Thailand Toy Expo 2016.
The Toy Chronicle
The blog was launched in late 2013. We felt the United Kingdom designer toy scene wasn't getting the attention it deserved so we reached out to up-and-coming artists and independent brands who were not getting any coverage. Our mission was to do shine a light on what the others have missed and, in the process, provide a platform where artists, brands and collectors can form connection.
Since then, The Toy Chronicle has been recognized with several awards from the international Designer Toy Association (DTA): Best Blog in DTA 2015 and 2017, and Best Media Outlet in 2018 and 2019.
THE CREATIVE: JAN CALLEJA
THE PURVEYOR: ANN GOH
THE EYECATCHER: LAI YUI WAI
THE INSTIGATOR: ANDY HENG
The Instigator: Andy Heng
Mr. Andy Heng, founder of #TOYSREVIL, is the persuasive voice of toy blogging.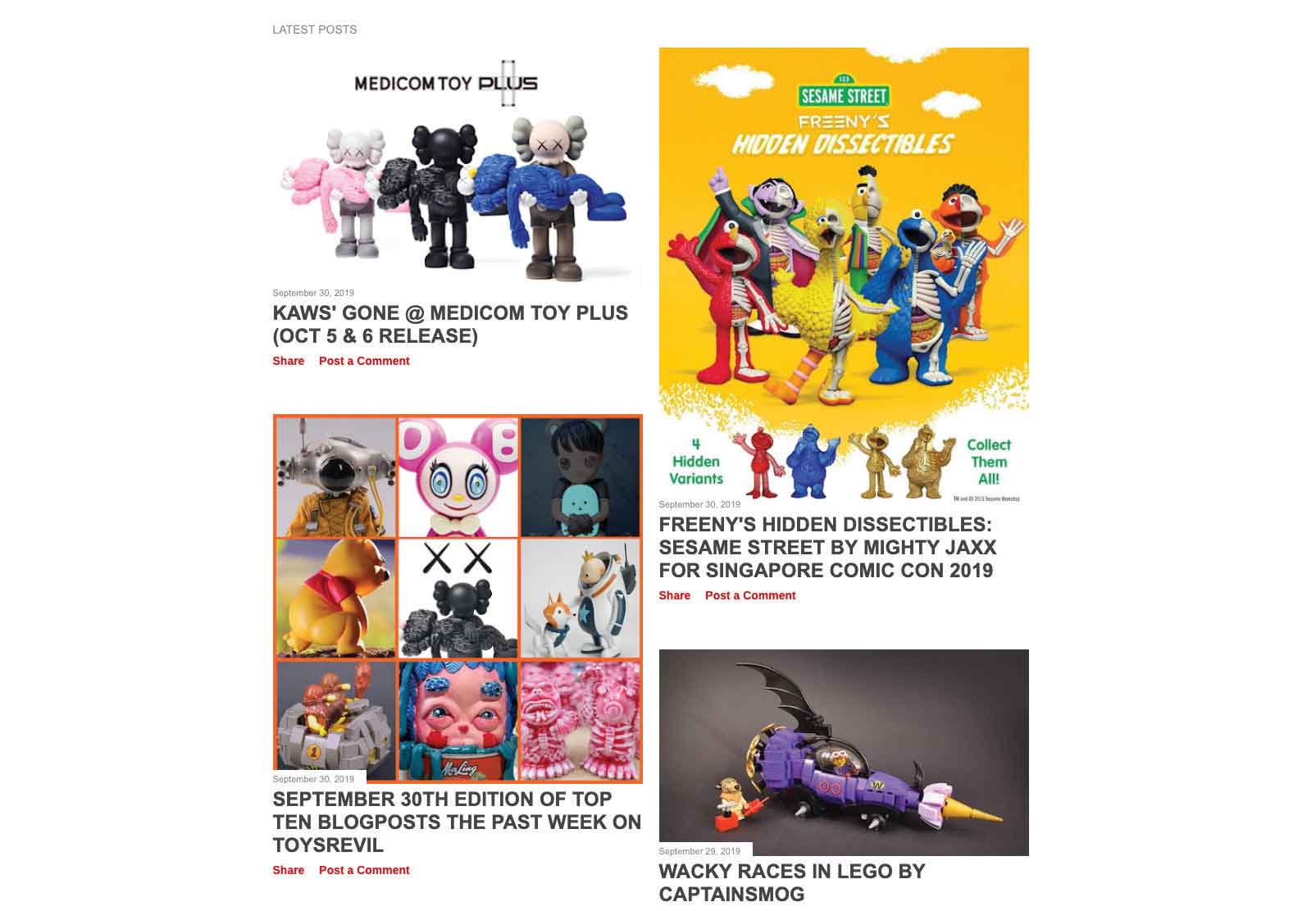 Screenshot of #TOYSREVIL
Getting started
Before I started blogging about toys, I was a collector with a passion for pieces in the 1/6 scale. I also delved into 'designer toys' or Urban Vinyl in the late '90s, predominantly from Hong Kong.
I became a regular at online toy auction sites, showed off my purchases online, and subsequently talked about them on a blog. I don't collect as I used to, but I keep my toy dreams alive with my by blog.
My background
I'm a trained interior designer and worked for years as set designer, production designer and art director for the local TV and film industry. I was also a creative director for a production house. I'm now a part-time lecturer for art direction and design for film.
My audience
My followers were predominantly working adults who collected toys. I focused primarily and exclusively on designer toys previously, but I recently began covering mass market licensed collectibles. My followers on my blog and on affiliated social media have since expanded to include younger people.
My blog
The name is a self-reminder that "toys are evil", that they would consume your life and credit-line. In the early years a tagline followed my statement: TOYSREVIL - I LIKE TOYS, which I thought was ironic and funny.
TOYSREVIL is spelled as a single word in full caps, with the 'R' in boldface. My mother struggled to pronounce it, but then again, she may not be my target demographic.
Followers ISO
People used to ask, 'How much'; these days, it's 'Where can I buy?'. I've not focused on the 'investment value' of the collectibles I feature, but I recognize that brand names, e.g., 'KAWS', catch people's attention first. Flipping might indicate an art toy's value in the secondary market, but the longevity of a piece of painted plastic should be longer than the flavor of the month.
Information flow has evolved through the years. In the past, I was the primary information source and release details, but with the proliferation of social media, folks can connect directly with the artists/brands for information.
These days I editorialize on items that might be interesting to share with my readers, beyond their own chosen artists and brands. I also introduce them to more alternative choices.
Besides 'drops', I attempt to educate them on what the artists or brands had released prior and recommend what is in the future. I also share information about collecting a single toy versus hunting for a collection.