It was a riotous first visit to Sri Lanka two years ago – and I say that in the best way possible. The energy and vivid colours of Colombo; excitement on the dirt road, in hopes of catching a glimpse of the elusive Sri Lankan leopard at Yala National Park; sitting by train carriage doors to take in the expansive landscape; and dizzying drives up to the country's various tea plantations.
On my return a few months ago, the itinerary was slightly more relaxed, allowing for moments of solitude and observation. This trip with Aman started at the famed Galle Fort, where Amangalla would be home for a few nights, followed by a stay at Amanwella in Tangalle, by the Indian Ocean's roaring coast.
The two locations, while relatively near, couldn't be more different. Luckily, the invisible Aman thread that ran through both properties made for a seamless experience that bordered on perfection.
Amangalla
Located in Galle, within the walls of Galle Fort, Amangalla is a property that's slightly different from other Aman resorts. Instead of being built from the ground up, it took over a 17th century Dutch colonial building that used to house the New Oriental Hotel.
Therefore, Amangalla is a hotel steeped in history, where whispers of a bygone era are found everywhere – from the original polished teak floors to the antique furniture and 19th century artifacts used as décor. Bringing it to the 21st century, however, is the brand's signature hospitality, which is personal, discreet, and thoughtful.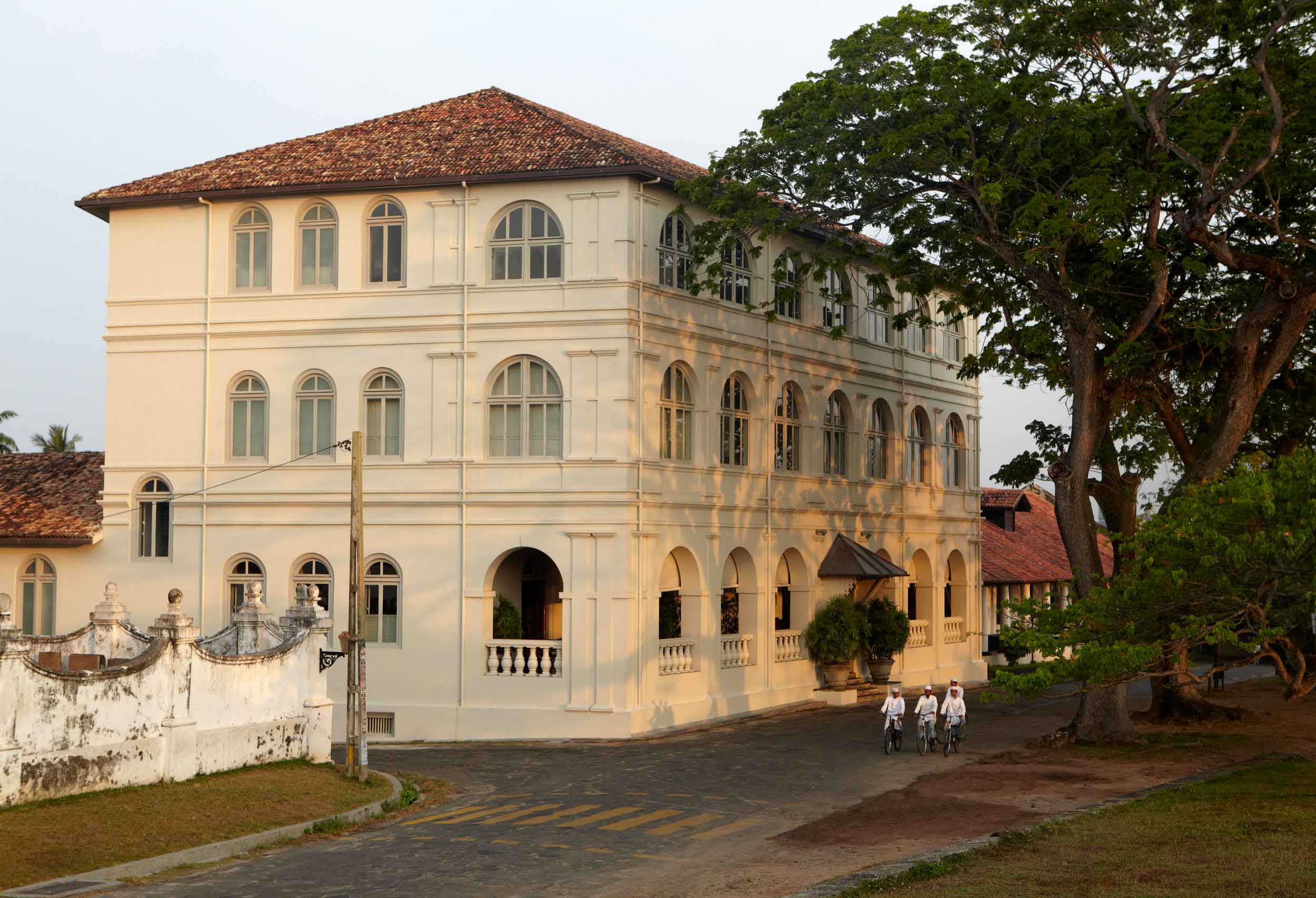 Expect spacious accommodations here, fitted with comfortable king size four-poster antique beds, sunbathed living areas with a writing desk and dining table, as well as spacious bathrooms with freestanding baths and a separate shower area. There are only 29 rooms in total, across six categories, ensuring plenty or privacy for solo travellers, couples, or small families.
During my stay, it was the time spent at The Zaal (Great Hall) that I appreciated the most. Not only was it a place where I got to feast on delicious curries and other local delicacies, it was also where I learned to appreciate the sights and sounds that defined Galle.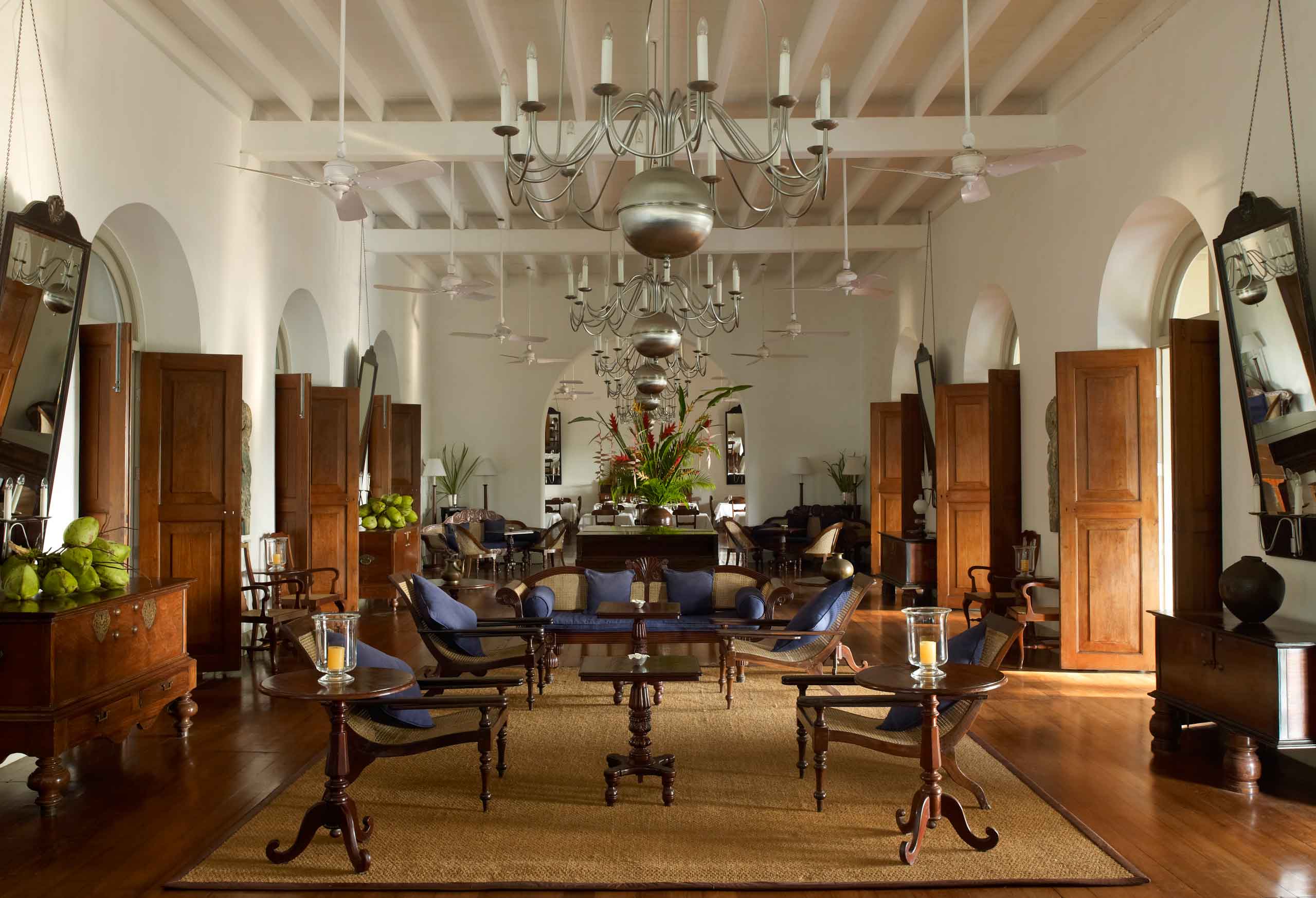 The Zaal
Tuktuks shuttling tourists and locals; school children on field trips, excitedly pointing at ancient buildings and even older trees; locals slowly walking about, perhaps enjoying the time that seemed to stretch out longer compared to bigger cities.
Beautiful daylight would stream in at any given time, casting dramatic shadows that moved across the beautiful tiled floors, working their way up to the high ceilings and the grand chandeliers that lined it.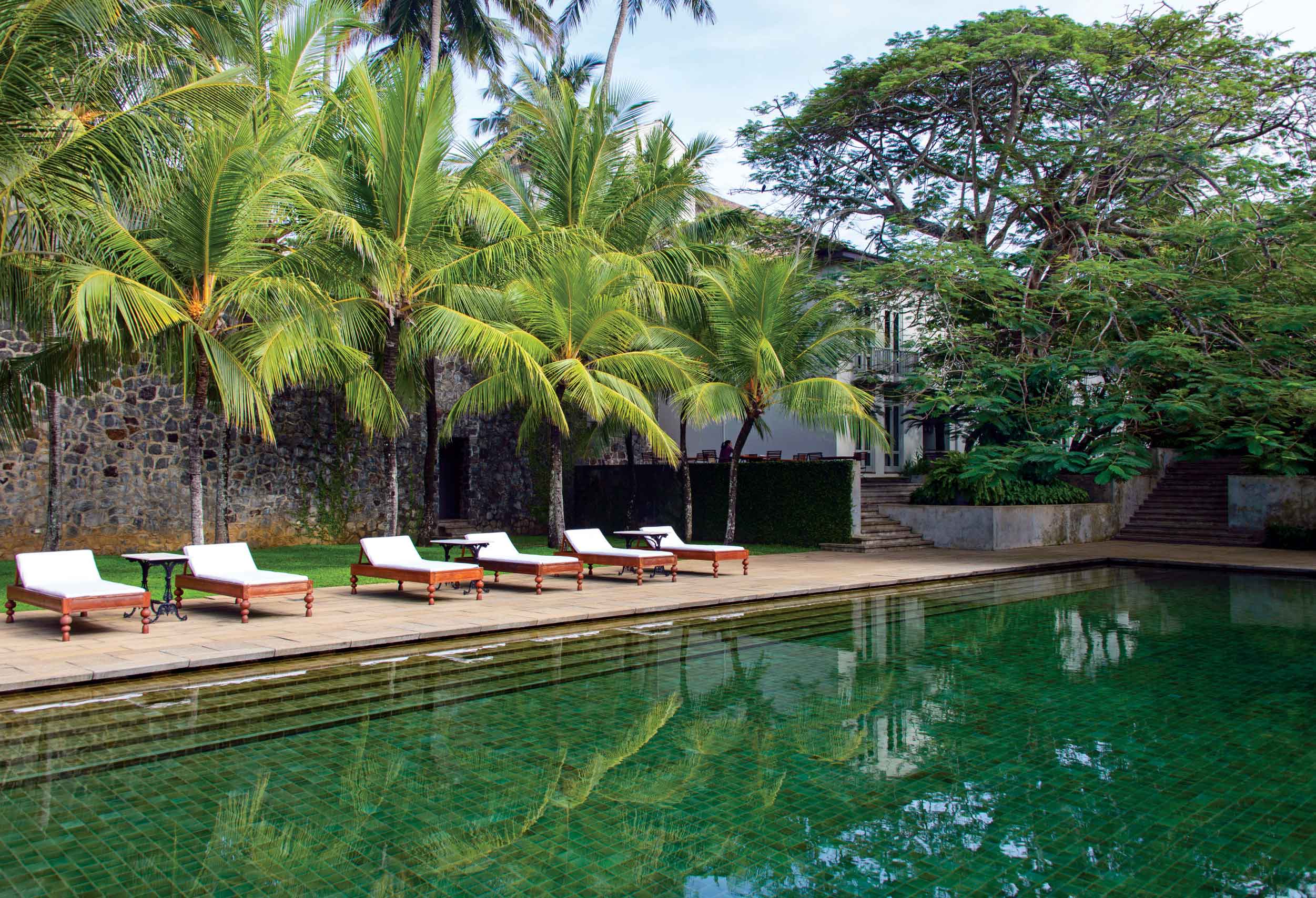 Elsewhere in the property are hidden pockets of space that guests can claim as their own, should the buzz of the main street become a little too frenetic.
There is the Sunset Balcony that overlooks the old tiled roofs of the fort, perfect for sundowner cocktails. The pool area and the library are great for reading or private alfresco dining.
Meanwhile, The Baths, which is Amangalla's spa complex, is where most would disappear to for a few hours, indulging in wellness rituals like Ayurvedic therapies, massages, or a luxurious dip in the hydrotherapy pools.
Amanwella
Tangalle, which is about a two-hour drive from Galle, is a quiet seaside town in Sri Lanka's southern coast. It would probably not be on most tourist itineraries, benefitting Amanwella and its guests who place importance on privacy and peace. Even finding the small alley that leads to the expansive resort is a challenge.
But as soon as you drive through a small residential road and reach the entrance of the resort, an impressive driveway and lobby open up to welcome you, where the design language of the late Kerry Hill is juxtaposed with the Tropical Modernism style that famed Sri Lankan architect Geoffrey Bawa is known for. Once you cross this terracotta-coloured portion of the property, gradated shades of beautiful blue take over – from the infinity pool, the ocean, and the sky.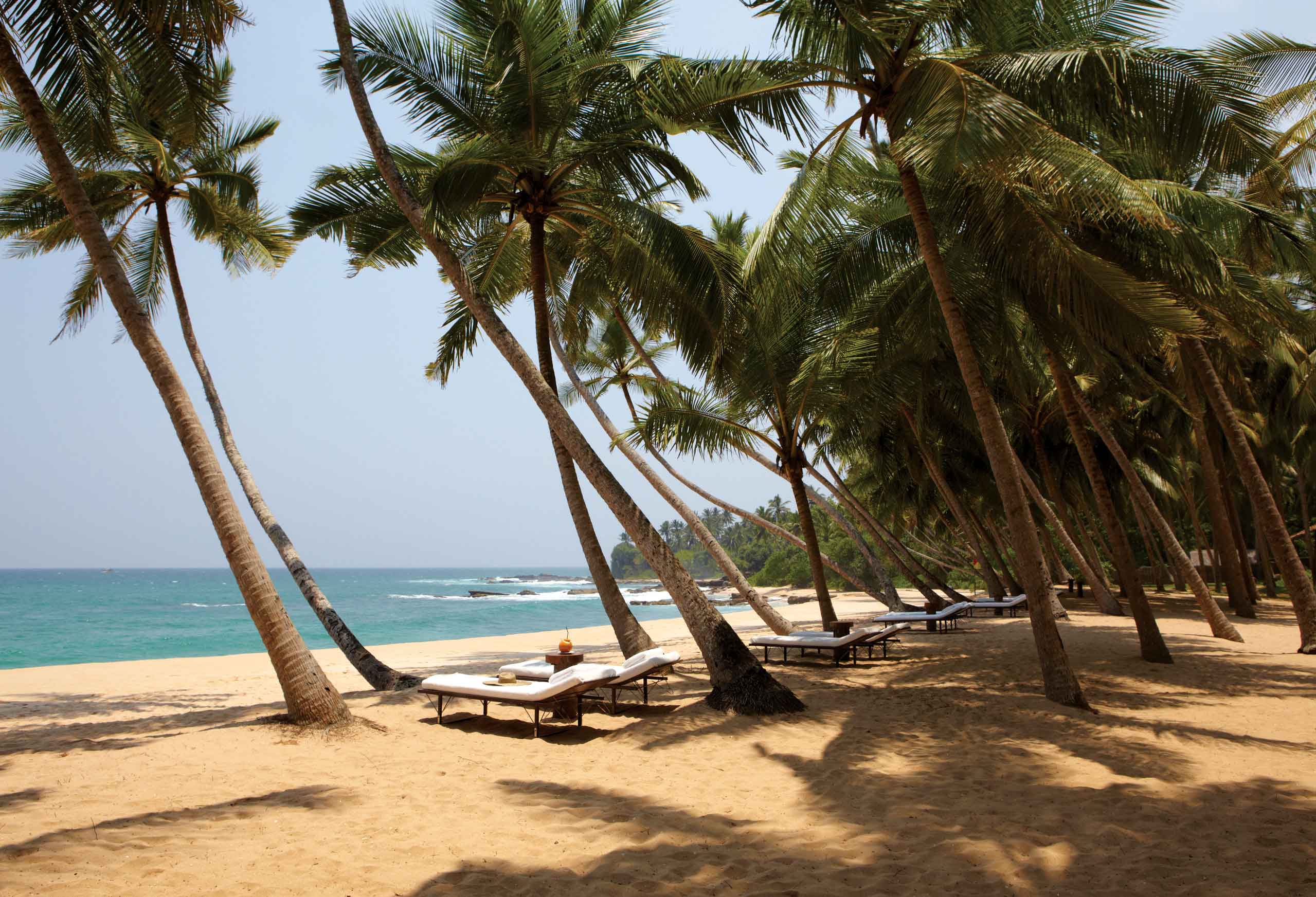 Where accommodation is concerned, there are a total of 30 suites in varying categories depending on the view – Garden, Ocean, and Ocean Hill. The spacious suites feature hand-hewn stone walls and terrazzo floors, an open concept that connects bedroom, living area, and bathroom. Each suite also comes with a six-metre pool and a long, spacious balcony.
Dining alfresco is mandatory at Amanwella, given the glorious tropical surroundings lined with majestic frangipani and coconut trees. The Restaurant, Lounge Bar, Pool Terrace, and Beach Club all boast traditional Sri Lankan specialties, as well as a fairly extensive Western menu.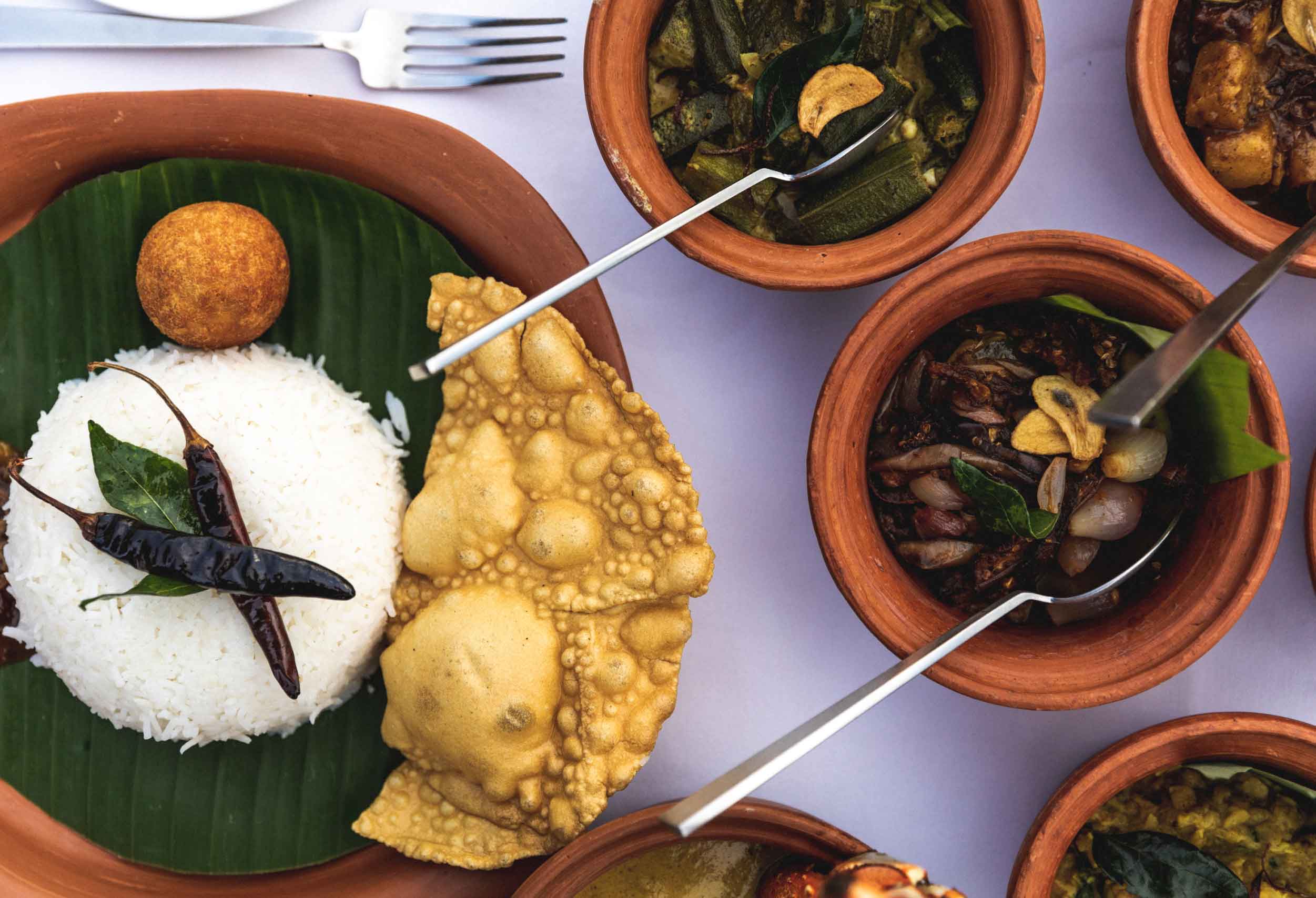 Beyond the resort's grandeur, what impressed me the most are the experiential activities that Amanwella had in store at neighbouring locations.
There was the early morning elephant safari at Udawalawe national park, which culminated in an unforgettable breakfast setup within the park. And to mark the end of our journey, there was a farewell dinner held in a traditional mud hut within the compound of a family home, where Amanwella's chef and staff prepared a hearty meal, ensuring that I left the country with both a heavy stomach and a heavy heart.
For more information, visit Aman's properties in Sri Lanka here.