There remain some fields where women seem to be making slow progress. In Asia, these include science, technology, engineering and mathematics (STEM).
A January 2018 report from Catalyst.org claimed that in Asia, women were scarce in the fields of scientific research and development. It also claimed that they were less likely to enter – and more likely to leave – careers in STEM. 
Experiences at work appear to have a direct bearing on women's decision to leave (STEM jobs). The study cited isolation, hostile male-dominated work environments, ineffective executive feedback, and lack of sponsors as reasons. 
While a few other studies have yielded similar results, women – and their male allies – are highlighting their achievements in STEM. One of them is Finland native Ms. Jenni Risku, founder and chief executive of Women in Tech (Asia), an organization that is championing the valuable contribution of women in these previously impenetrable fields.
"We have to highlight the positives," Ms. Risku suggests. "These include the role models and the tremendous opportunities that are available in technology."
She cites female entrepreneurs who are creating jobs in technology, as well as prominent women who are changing the face of technology as catalysts for a powerful realization of women's vital contributions in technology.
"In my microcosmos, women in tech are quite common. But it is also happening in Asia today. The country managers of Google and Facebook in Singapore are both women. Goldman Sachs has recently released US$500m to engage women-led tech business." 
Culture and education are known to have a strong influence on young people's decision to pursue particular career paths, a UN study on women and education emphasized. This being the case, encouraging girls to explore sciences and mathematics in school seems a good move in the light of low participation of women in STEM professions.
The following women in STEM have been honored by EmTech Asia.
DR. YVONNE Y. GAO
DR. KA YI LING
DR. DAWN TAN
DR. LYNETTE CHEAH
MS. VIVIEN CHUA
DR. LIM SIERIN
MS. STEPHANIE YAP
Dr. Yvonne Y. Gao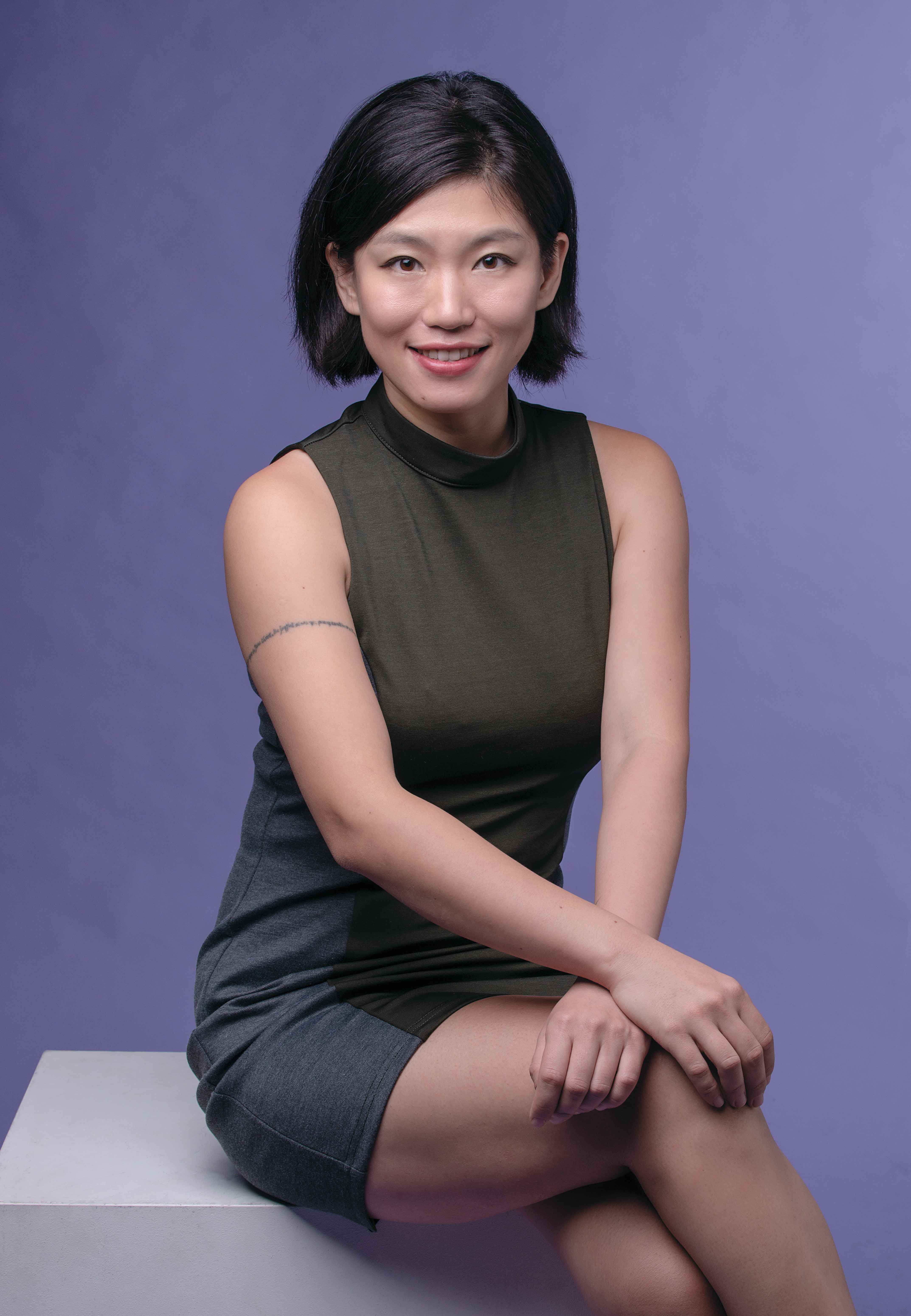 Portrait by George Reuben
Scientist/Assistant Professor
A*STAR/National University of Singapore
Field of Inquiry: Quantum Physics
Ms. Yvonne Gao is developing modular hardware for quantum computing. She was previously involved in the realization of an on-demand universal entangling operation, which paves the way for robust computation between protected bits of quantum information.
"I think gender bias exists but manifests itself mostly in subtle ways," says Dr. Gao. "For example, we often have to make a conscious effort to speak up and be assertive in order to get our opinions heard in professional discussions."
DR. YVONNE Y. GAO
DR. KA YI LING
DR. DAWN TAN
DR. LYNETTE CHEAH
MS. VIVIEN CHUA
DR. LIM SIERIN
MS. STEPHANIE YAP
Dr. Ka Yi Ling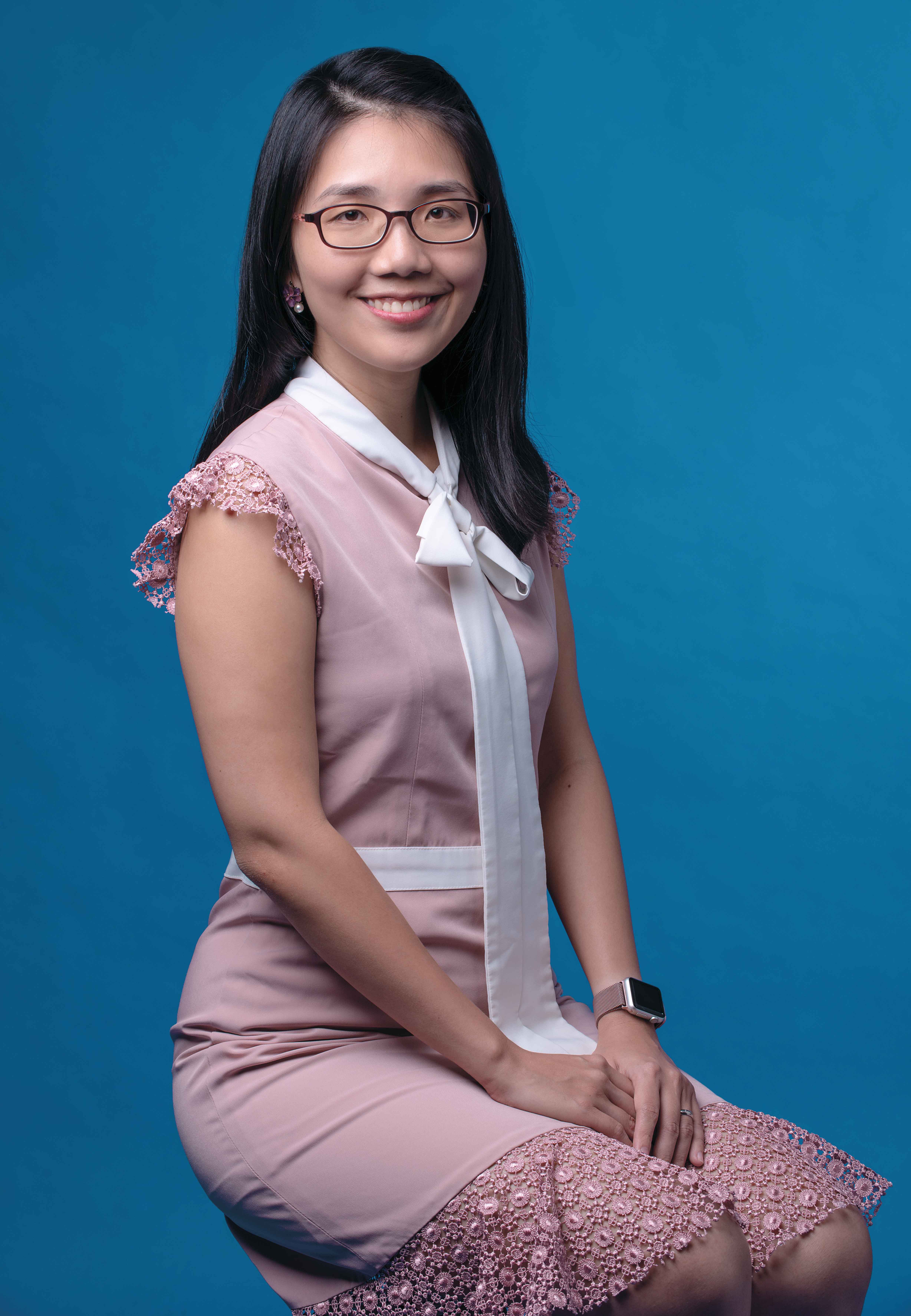 Portait by George Rueben
Chief Scientific Officer/Co-founder
Shiok Meats Pte Ltd
Field of Inquiry: Cell-based Crustaceans
Dr. Ka Yi Ling is at the forefront of developing cell-based crustaceans. Her current projects include the production of cell-based minced shrimp, shrimp with 3D texture, and cell-based lobster and crab – all for commercial sale and consumption.
Dr. Ling is credited for building the technology to make shrimp muscle stem cell lines from scratch, and for making a cell-based shrimp siew mai prototype in March 2019 – a market first. She has also raised US$5.8 million funding for R&D of making cell-based shrimp and crustaceans.
"There have been occasions when the value of our work has been questioned because of our gender. Whether we are mothers or scientists, it's the quality of our work that is more valuable. Gender bias in STEM does exist, but more so in other countries. It's worth pointing out that female founders are rare and tend to be very supportive of each other."
DR. YVONNE Y. GAO
DR. KA YI LING
DR. DAWN TAN
DR. LYNETTE CHEAH
MS. VIVIEN CHUA
DR. LIM SIERIN
MS. STEPHANIE YAP
Dr. Dawn Tan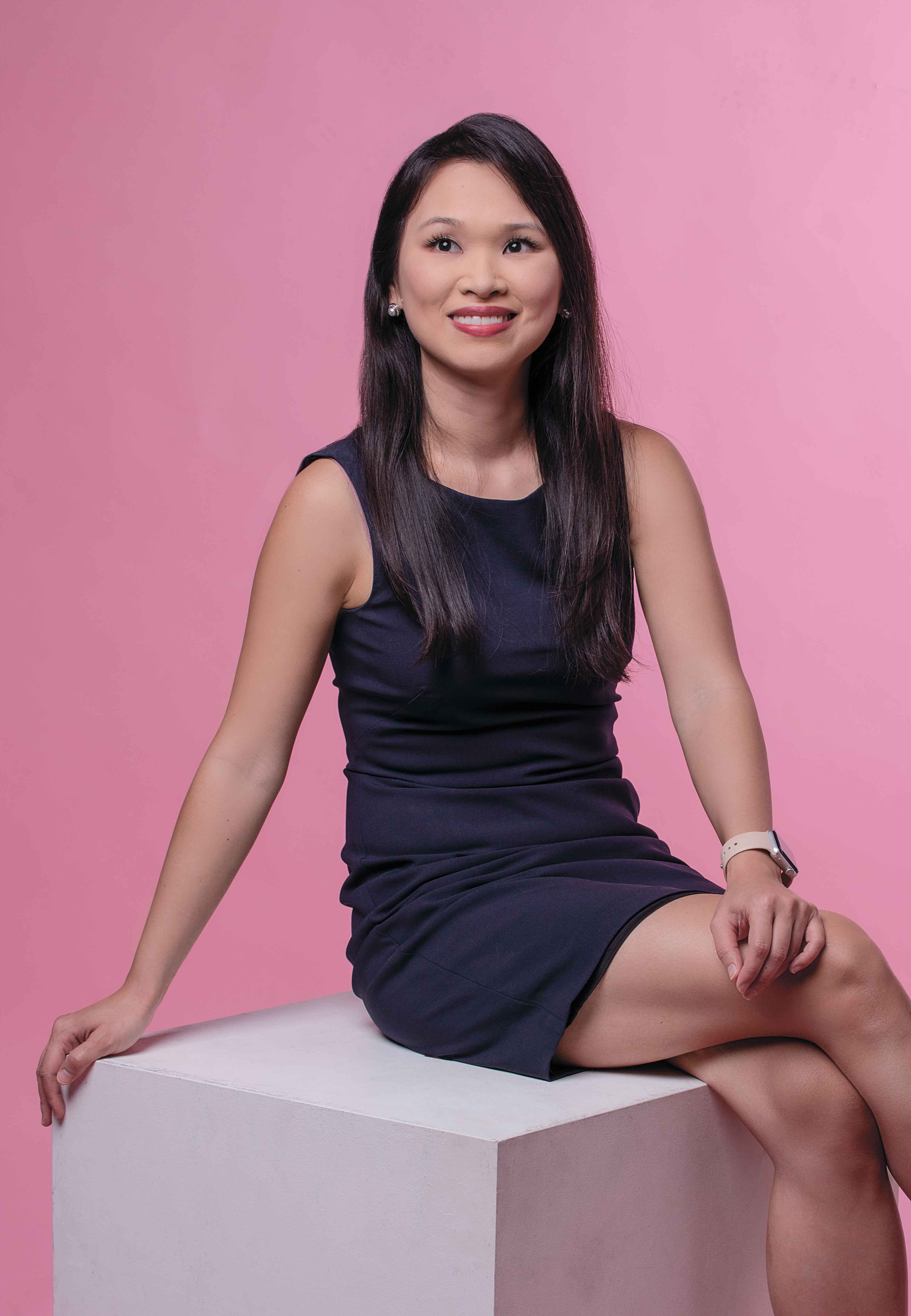 Portait by George Rueben
Associate Professor
Engineering Product Development, Singapore University of Technology & Design
Fields of Inquiry: Nanophotonics, Nonlinear Optics & Electrical Engineering
Dr. Dawn Tan is currently working on a number of projects but the two that will be easily understood by laymen are (a) generating optical solitons on a chip and (b) pushing the internet's limits.
Solitons are solitary waves that preserve their shape and energy over long distances, a characteristic that makes them ideal as information carriers that can be harnessed for ultrafast information processing and light generation.
Meanwhile, her other project looks into innovations towards increasing the speeds of internet networks. "We live in a 'cloud' society today where various cloud services from video streaming to social networking and multiplayer online gaming are part of our daily routine."
With the growth in cloud services, there is an increasing demand for increase in data speeds while maintaining cost efficiencies. This project aims to provide innovative solutions to this technological fabric and targets the 'last mile' of the data bit's journey to the data center where there is currently a bandwidth bottleneck.
"Photonics/electrical engineering has been traditionally male dominated. This is reflected in college enrollment statistics in electrical engineering programs, and it's also apparent if you look around the room at conferences. I worked in a tech startup in California after my Ph.D., and was the only woman in the Photonics design team at the time (I enjoyed it nonetheless).
"In 2017, I delivered a TEDx talk on the topic of gender parity in engineering, and in 2018 I co-organized the Women in Technology and Design conference. I also serve on the committee of the Women in Technology @ SG Special Interest Group under the Singapore Computer Society together with a group of like-minded and talented women.
"Together, our goal is to promote participation and better outcomes for women in the field. Hopefully by facilitating these conversations, it will seed positivity and encouragement towards the field."
DR. YVONNE Y. GAO
DR. KA YI LING
DR. DAWN TAN
DR. LYNETTE CHEAH
MS. VIVIEN CHUA
DR. LIM SIERIN
MS. STEPHANIE YAP
Dr. Lynette Cheah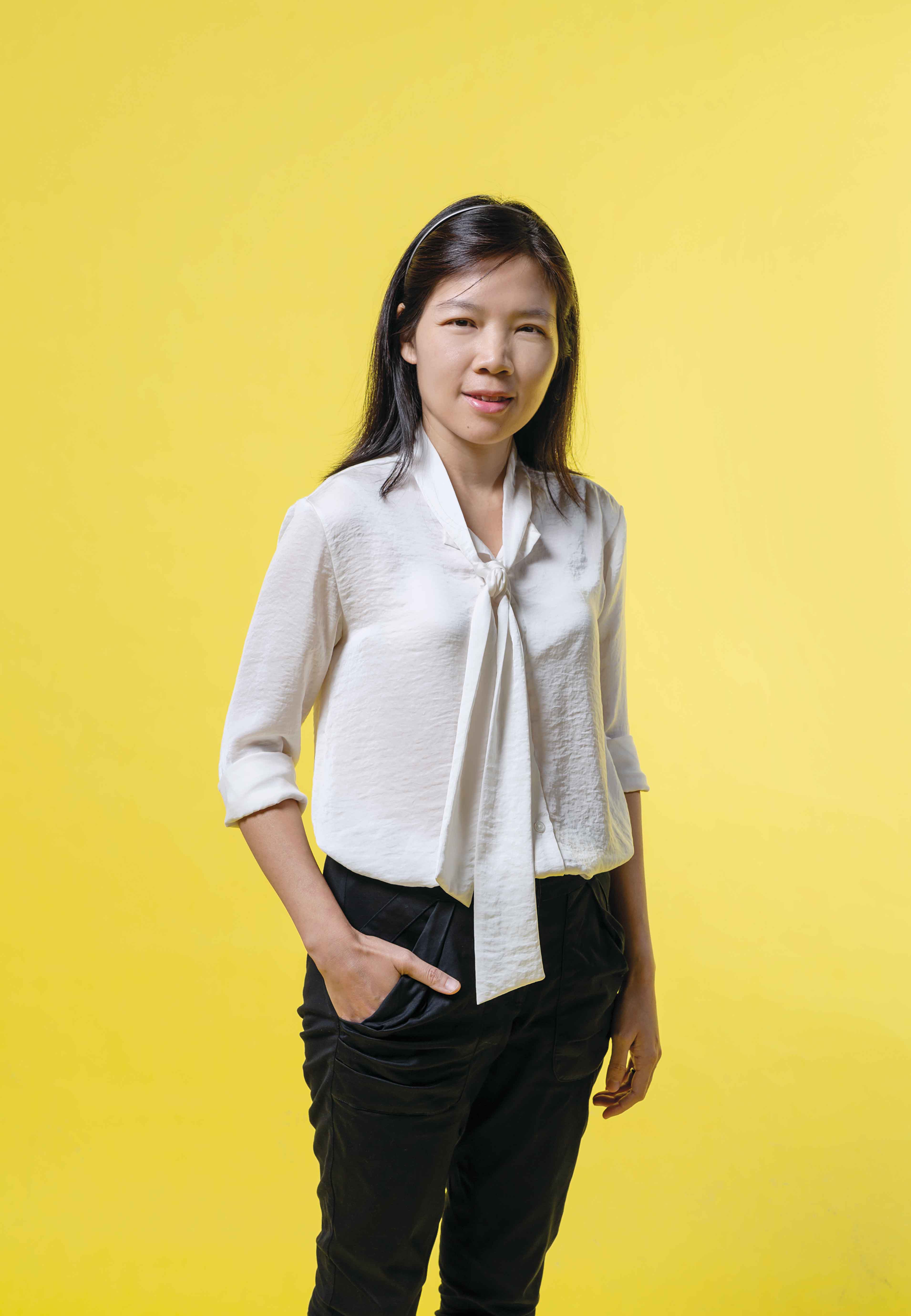 Portrait shot by Sherman See-Tho
Associate Professor
Singapore University of Technology & Design
Field of Inquiry: Civil & Environmental Engineering, focused on sustainable urban mobility
"Optimizing urban goods movement is a complex socio-technical problem that concerns transportation system and infrastructure planning," says Dr. Lynette Cheah, whose current project focuses on sustainable urban freight transport. Together with her team, she collects data and develops models that assess the traffic and environmental impacts of freight transport in this city.
Dr. Cheah also serves as a Review Editor for the next report of the United Nation's Intergovernmental Panel on Climate Change's (IPCC). Experts from all over the world participate in the preparation of the comprehensive report which will describe the science related to climate change.
In 2017, Dr. Cheah was a National Finalist for the ASEAN-U.S. Science Prize for Women that recognized her contributions to sustainable transport development. Seeing her students and researchers doing well in their work brings her much joy, as was the case when one of her students won a best paper award in an academic conference.
Last year, she started her term as a Public Transport Council member. "Public transport is one of the greenest forms of mobility in cities, and we'd like to make it the preferred transport mode."
"Gender bias sometimes manifests in small ways, such as being ignored or talked over by others. Both men and women can unwittingly harbor unconscious gender bias. Promoting awareness of possible unconscious bias can help."
DR. YVONNE Y. GAO
DR. KA YI LING
DR. DAWN TAN
DR. LYNETTE CHEAH
MS. VIVIEN CHUA
DR. LIM SIERIN
MS. STEPHANIE YAP
Ms. Vivien Chua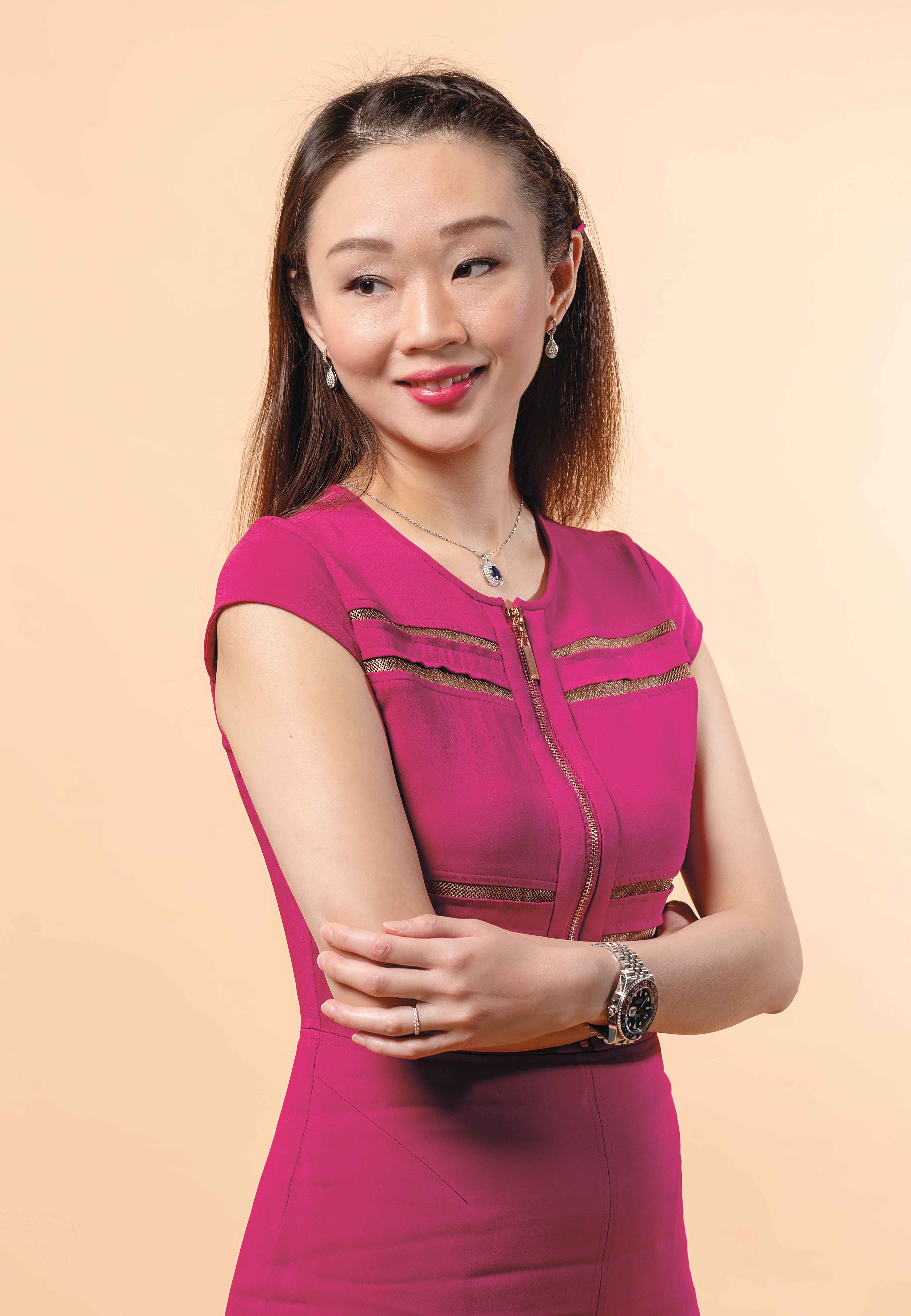 Portrait by Sherman See-Tho
Chief Technology Officer
Shenton Insurance Brokers
Field of Inquiry: Insurance/Reinsurance
Ms. Vivien Chua is currently working on digital distribution of personal and commercial insurance through an online portal that can complete the entire purchase process. This innovation leverages on modern technologies including artificial intelligence and robotics to connect brokers, insurers and policyholders.
It has the ability to automate business operations, such as manual data extraction, data entry and processing tasks. The portal employs informative data-driven insights to find upsell and cross-sell opportunities, and creates innovative micro insurance products so that consumers only pay for what they want.
Among Ms. Chua's accomplishments is finding a solution to providing affordable personal insurance with digital portal Shenton Brokers. Users can compare and buy from more than 20 insurance providers at prices that are lower than buying direct.
Ms. Chua is behind the creation of this minimum viable product, which was released to the market within three months, through which the company was able to record a 100 percent month-on-month growth, with highest customer satisfaction from customers who purchased on the portal.
"While insurance companies have made considerable headway in addressing blatant gender discrimination, there still lurks a degree of unconscious gender bias inherent in the corporate culture and traditions of many insurance companies which can hold women back.
"That is not to say the industry has not made progress, but more can be done actively to promote gender equality. Most clearly, women are still under-represented in C-suite levels and on executive and non-executive boards.
"It is heartening that many companies have made statements around commitment to diversity. However, changing our behavior and mindset to be inclusive is difficult and takes time. Change requires constant adjustment, flexibility and reinforcement."
DR. YVONNE Y. GAO
DR. KA YI LING
DR. DAWN TAN
DR. LYNETTE CHEAH
MS. VIVIEN CHUA
DR. LIM SIERIN
MS. STEPHANIE YAP
Dr. Lim Sierin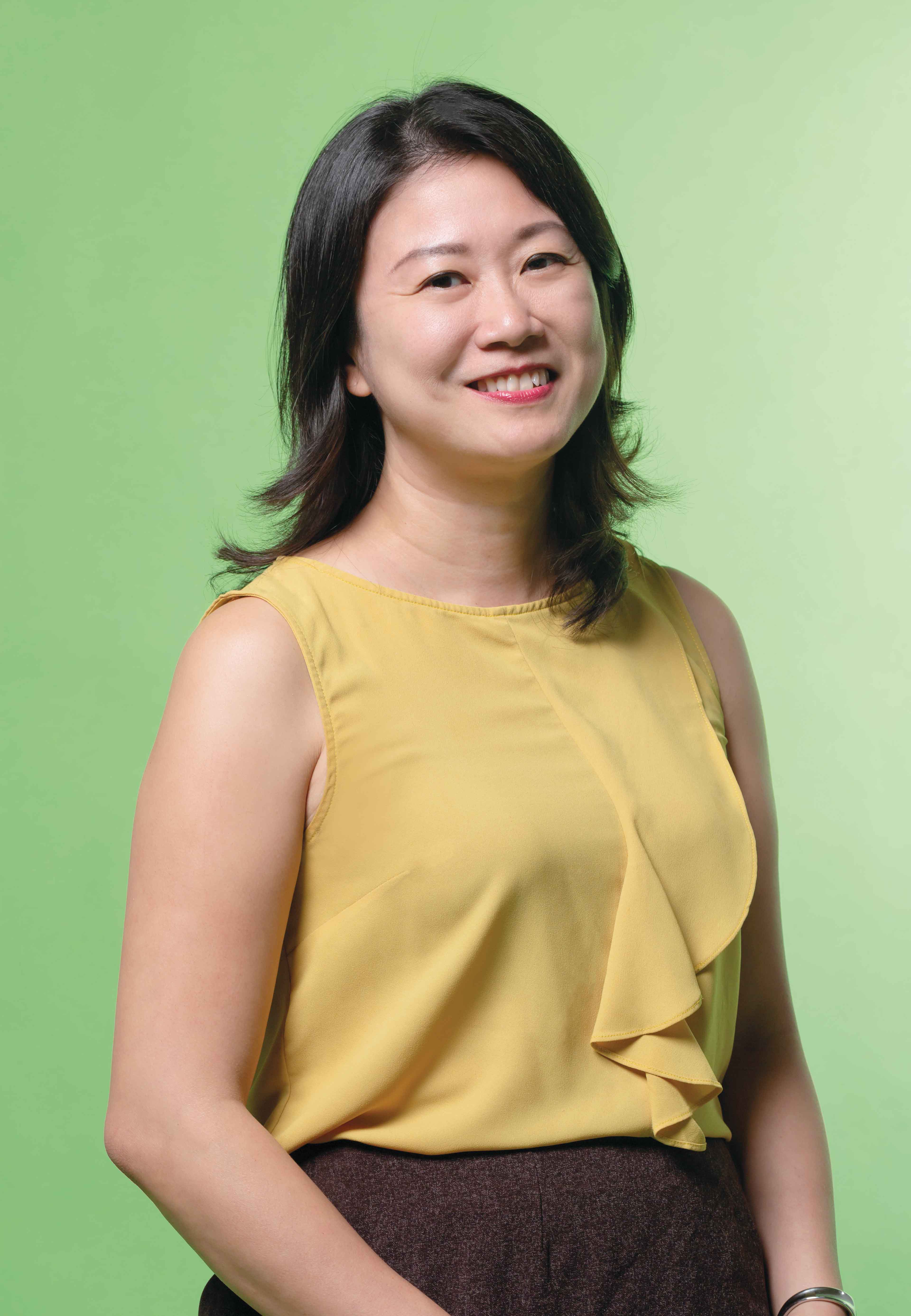 Portait by Sherman See-Tho
Associate Professor
Nanyang Technological University
Field of Inquiry: Bioengineering
Dr. Lim Sierin is currently involved in projects that utilize protein cages for the formulation of consumer products, as well as engineering enzymes and microbes to convert plastic bottles to value-added molecules. She was part of the first group that performed in-depth analyses and development of protein cage formulation beyond medical applications.
"Our group has been interested in applying protein cages in non-medical fields, particularly the formulation of skin care products. For these applications, intact protein cages are important for their function."
Many skincare products are composed of emulsion (oil droplet in water), Dr. Lim explains. The group looked at the structure of these protein cages at the oil-water interface.
"We found that the protein cages remain intact at the oil-water interface and served as a good stabilizer; we were the first to report this. Traditionally, proteins are understood to fall apart at the oil-water interface."
Her team further combined their ability to engineer these protein cages to go to specific parts of the skin layer and deliver active ingredients in a targeted manner. Recently, there are several companies that are interested in using the protein cage in their formulation. "These efforts translate basic scientific knowledge to applications."
In 2018, Dr. Lim and a colleague co-founded Women@NTU Initiatives, a culmination of efforts started by the Women in Engineering, Science, and Technology group. Previously, there were no concerted efforts to bring awareness and promote women roles particularly in STEM.
The initiative aimed to advance women's roles in academia, industry and society, as more people recognize that gender balance improves performance not only in academia but also in business.
These efforts have been recognized by the Ministry of Education through a grant on STEM & Innovation & Enterprise (SIE) Promotion Funding Initiative in 2020. The funding of the proposal, titled "POWERS: The Promotion of Women in Engineering, Research, and Science", will provide a three-year operating budget for various initiatives, including leadership trainings, mentorships and symposiums, as well as community outreach and engagement programs and science educator programs.
In 2019, Dr. Lim also organized the first all-ladies hackathon in collaboration with Xilinx and Garage@EEE.
"Bioengineering as a field has a relatively balanced female-male student population. However, we see similar trends with where the female-to-male ratio drops as students progress in their careers.
"In engineering, female students make up 30 percent of the cohort at the undergraduate levels, and about 22 percent at the post-doctorate level. Many efforts need to be made to promote and encourage young women to take up engineering, and at NTU we are working hard to make this happen."
DR. YVONNE Y. GAO
DR. KA YI LING
DR. DAWN TAN
DR. LYNETTE CHEAH
MS. VIVIEN CHUA
DR. LIM SIERIN
MS. STEPHANIE YAP
Ms. Stephanie Yap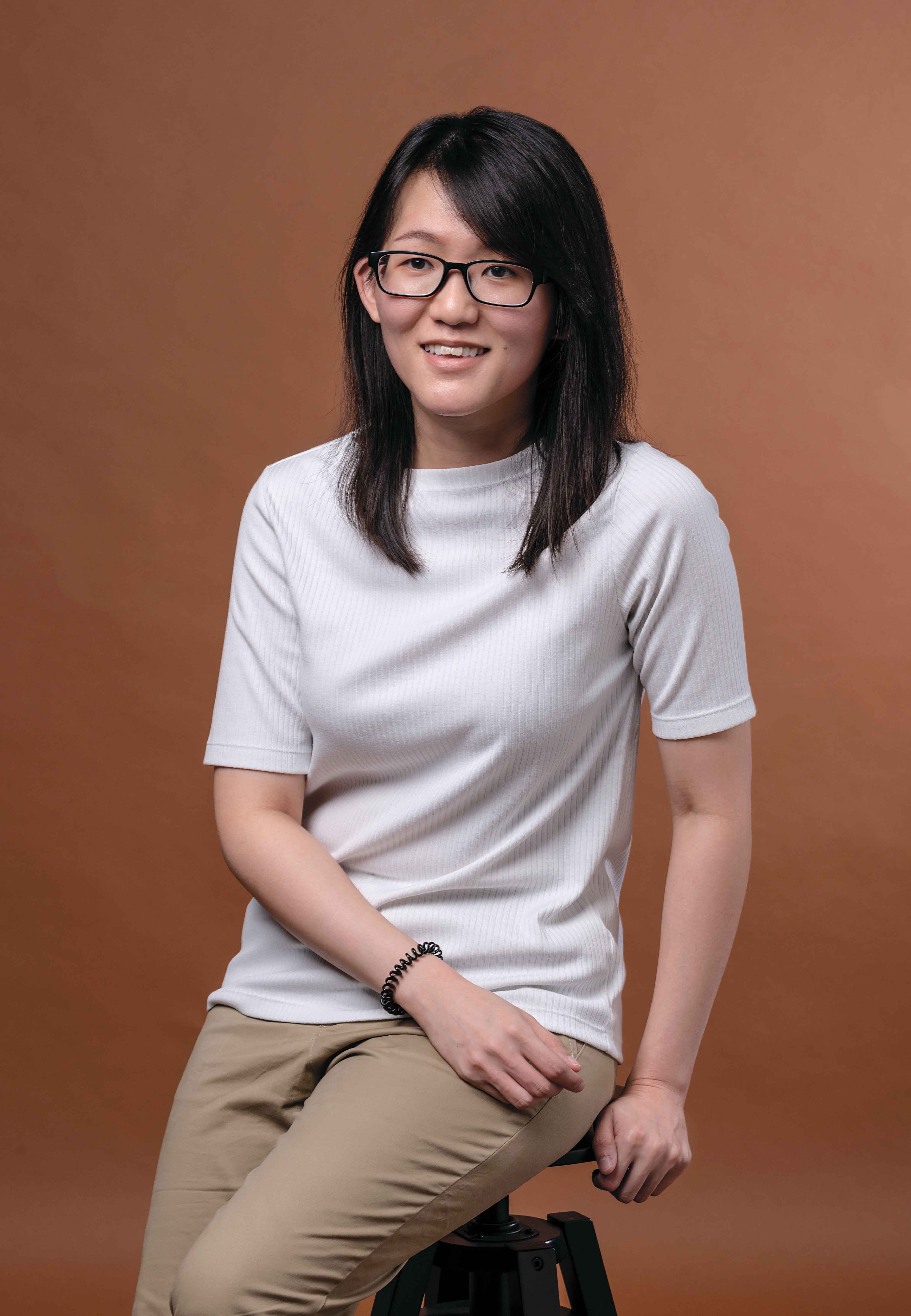 Portrait by Chino Sardea
Doctoral student
Nanyang Technological University
Field of Inquiry: Optical Fiber Sensors
Ms. Stephanie Yap, who is currently pursuing her doctorate at the Nanyang Technological University, is working on optical microfiber sensors for organic and biomolecules water contaminant detection.
Ms. Yap was cited by MIT Technology Review as an Innovator Under 35 Asia Pacific 2020, an early-career recognition that boosts her confidence and broadens her professional network. She has received a Gold Medal at the International Trade Fair Invention and an AFJ Gold Medal at 46th International Exhibition of Invention Geneva – both of which can go a long way in increasing her research visibility and impact.
"There is no gender bias in the field that I am working in. The female researchers are given equal opportunities as their male counterparts to showcase their works; recognition is given to any outstanding researchers regardless of the gender."