There's still a lot to be done. According to the World Economic Forum 'Global Gender Gap Report 2017', the disparity between men and women across the globe stands at 32 per cent – that's how far away we are from achieving universal gender parity. The areas covered by the report include health outcomes, educational attainment, economic participation, and political empowerment.  
But even without reference to statistical calculations, we still witness unfair treatment of women especially in the workplace in areas such as pay gap for the same type of work, access to opportunities for advancement and promotion, and decent treatment.   
Portfolio convened a roundtable to compare and discuss experiences of disparity between genders – as well as achievement in better treatment of women – in local workplaces.
ROUNDTABLE DISCUSSION PARTICIPANTS
WOMEN'S ROLE IN THE WORKPLACE
MEN DO THEIR PART
GOING BACK TO WORK
A PLACE FOR WOMEN
CAN WE HAVE IT ALL?
Roundtable Discussion Participants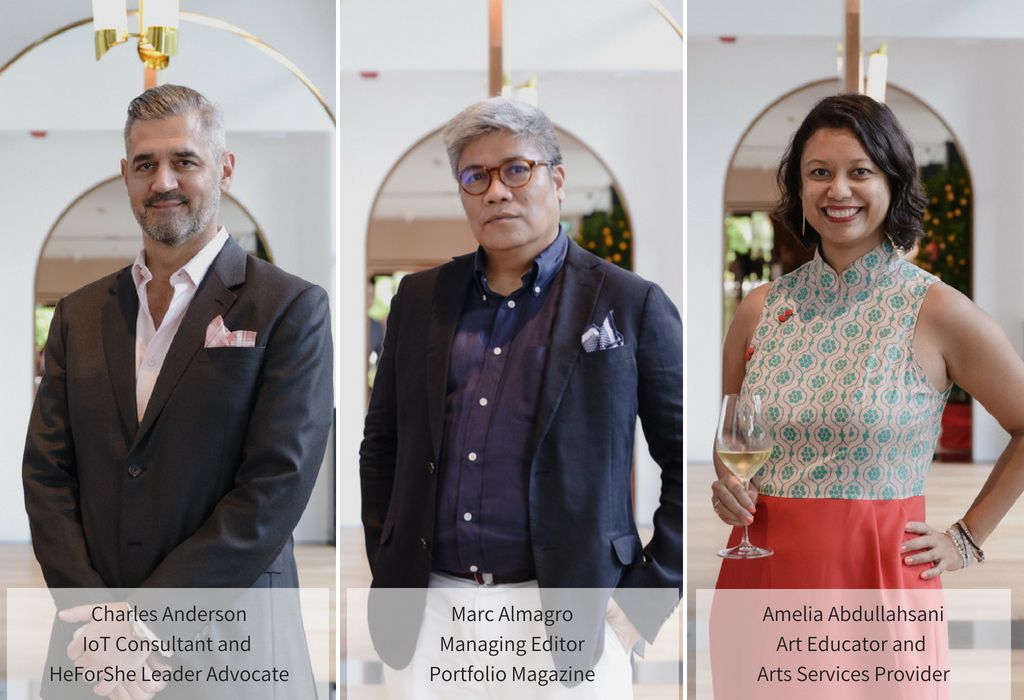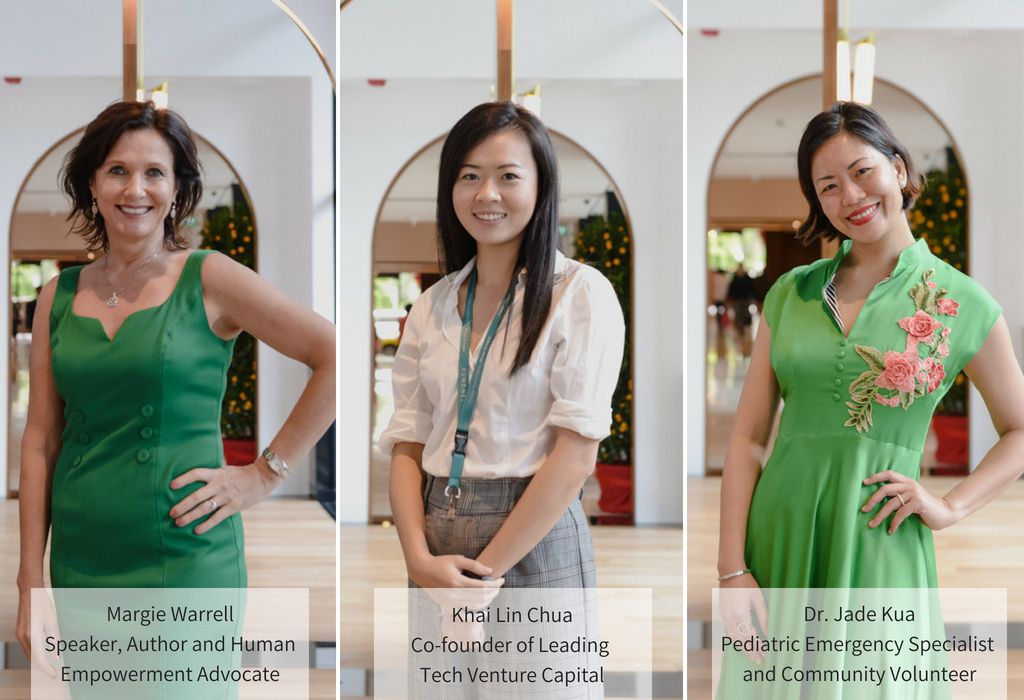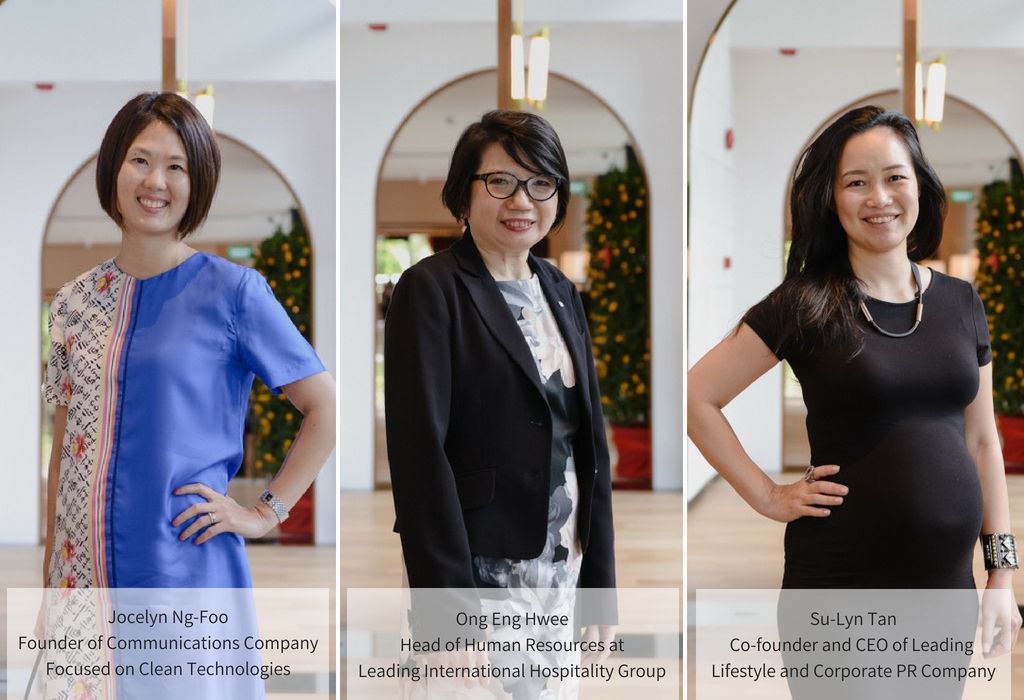 ROUNDTABLE DISCUSSION PARTICIPANTS
WOMEN'S ROLE IN THE WORKPLACE
MEN DO THEIR PART
GOING BACK TO WORK
A PLACE FOR WOMEN
CAN WE HAVE IT ALL?
Women's Role in The Workplace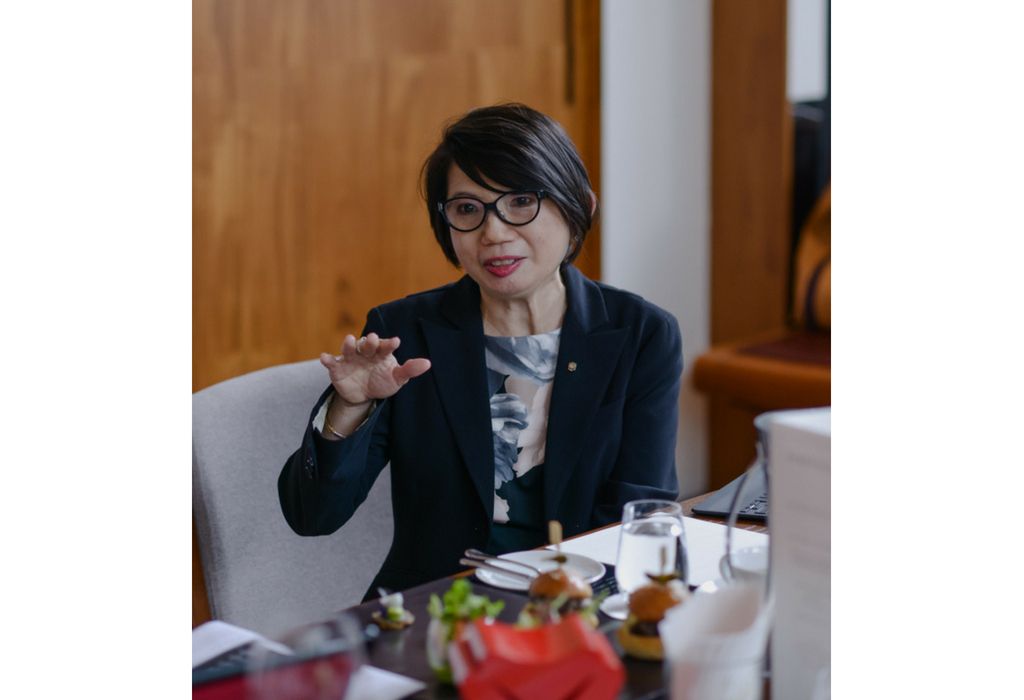 Ong: There is a study that says, in 2006-2016, women in the labor force has increased from 42.5 to 45.8per cent. The same upward trend has been observed in the past few years.
Ng-Foo: According to WEF Global Gender Gap 2017, Singapore slipped 10 positions to be ranked 65th out of 144. Economic participation and political empowerment were the two areas where we scored low. Women take up 59 per cent of lower level jobs, and 37 percent of managerial positions. This has an impact on the kind of pay they take home.
Warrell: Participation in the workforce is interesting, another one is what is called the 'leaky pipeline'. As you move up the ranks into more senior roles, even in industries where have strong women participation, often in hospitality but also in health, those in the more senior levels tend to be male. Why do so few women move up to more senior roles?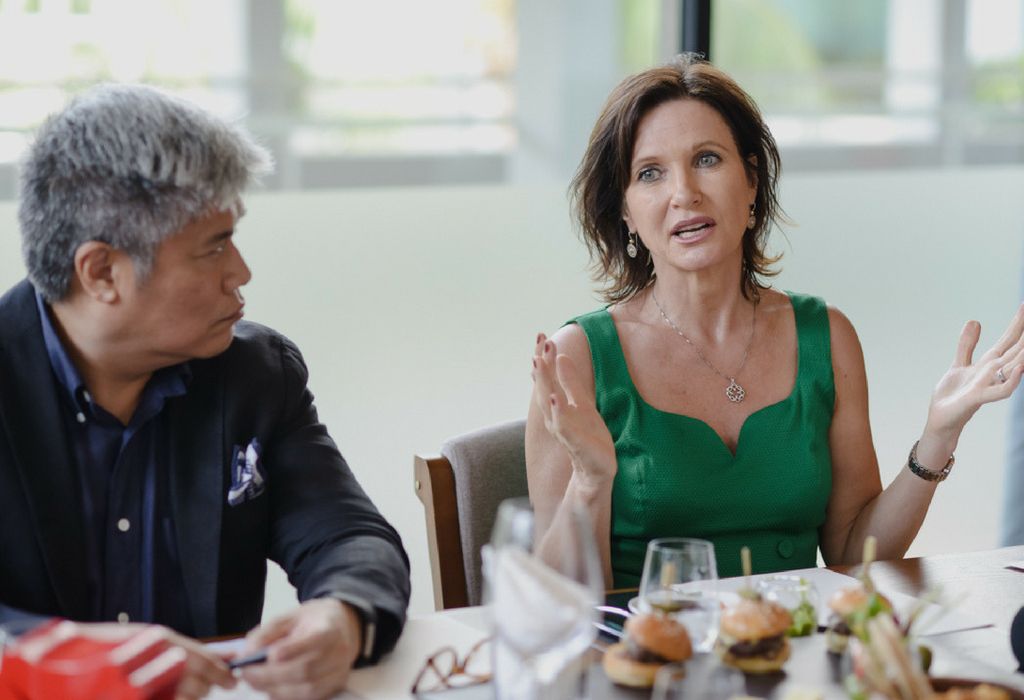 ROUNDTABLE DISCUSSION PARTICIPANTS
WOMEN'S ROLE IN THE WORKPLACE
MEN DO THEIR PART
GOING BACK TO WORK
A PLACE FOR WOMEN
CAN WE HAVE IT ALL?
Men Do Their Part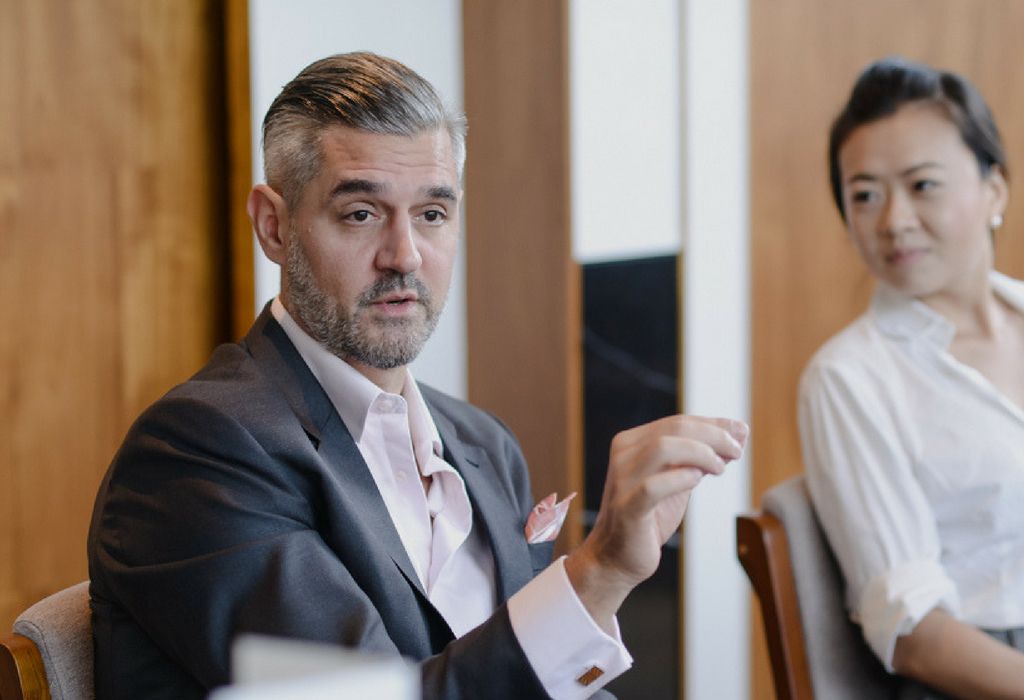 Anderson: It's easier for people who are far along in their career to take a hard line and not accept something, but if you're in your 20s and you've got your dream job and you're with someone who's older and who is behaving very poorly, what do you do? Do you actually stand up and put your job at risk? We identify what is not okay. You don't have to stand up and risk your job all the time, but when you see something wrong, don't condone it, don't participate in it, and try to be away from such situations in the future.
We're not there (at He For She) to fix it for women, but we want to fix men and the next generation of men by showing them what is acceptable behavior in the workplace.
Warrell: I've been following the Me Too movement since last year, which is like a global reckoning against harassment, but there is also a research from Lean In that shows many men are becoming uncomfortable about working with women in a room, and mentoring women. So, the unintended backlash of the Me Too is that men who can be great champions of women, many are quite nervous (working closely with women) because there's a risk to that.
Tan: In some ways I feel that getting in the organizational professional culture level is almost too late. It's great that we are doing this, but it's too late. I personally feel that mothers have the greatest chance to making the difference by raising their sons properly.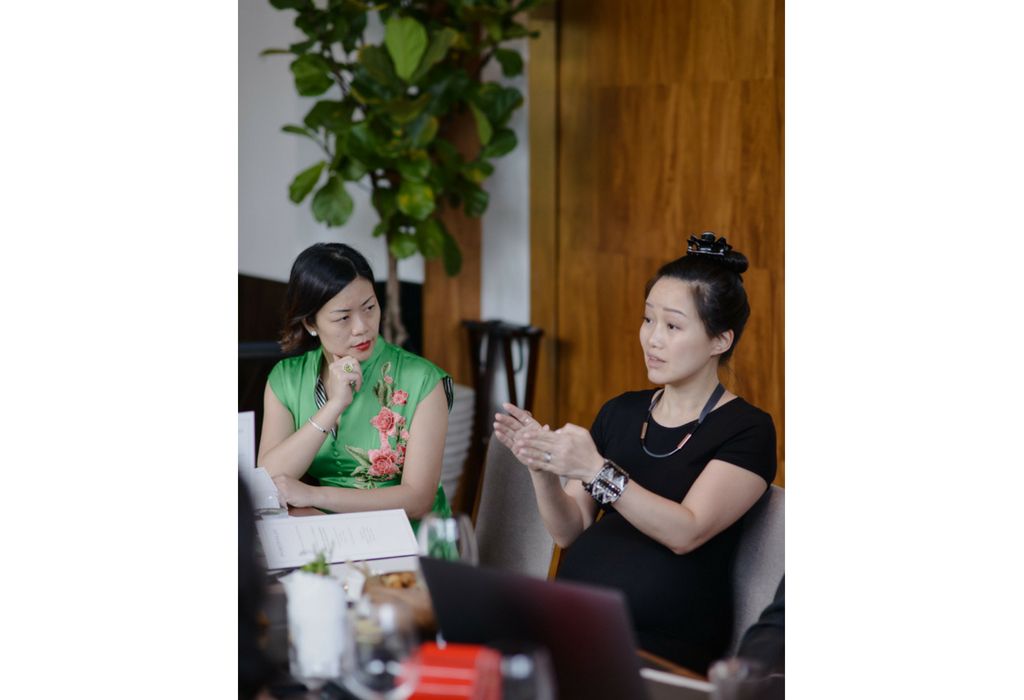 ROUNDTABLE DISCUSSION PARTICIPANTS
WOMEN'S ROLE IN THE WORKPLACE
MEN DO THEIR PART
GOING BACK TO WORK
A PLACE FOR WOMEN
CAN WE HAVE IT ALL?
Going Back to Work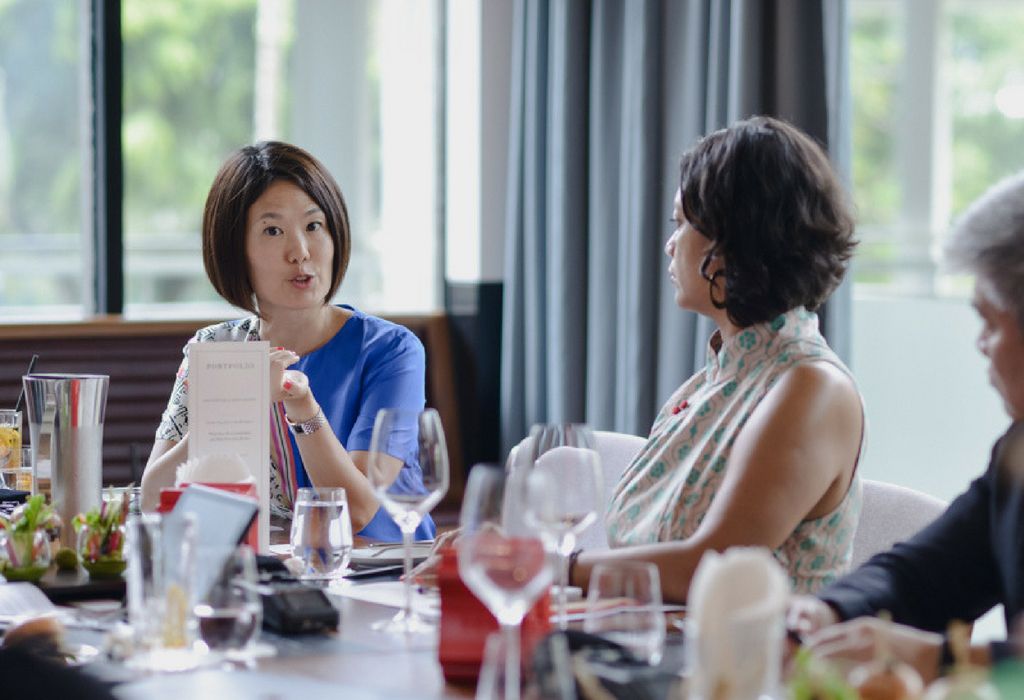 Tan: We were talking about why there is a drop in the participation of women in the workplace. It tends to be when women are in their 30s, around the time that they give birth. It impacts the career of women. Interesting question is why they do not come back to work after. The extra job scope that a woman carries with her gets brushed under the carpet. A lot of it the discomfort in the situation because the roles have changed. Women now have to manage the household and do well at work at the same time.
Ng-Foo: Some women want to return to work but they don't want to work full time. Sometimes it becomes an all-or-nothing situation where they must do overtime work to cope with the demands of the workplace.
Can employers step up and say men and women are both valuable talents in the workforce, but how do we retain and engage with women who are in this life stage – it is not permanent – but how can we be more flexible in different ways? Compressed workweek, reduced hours of part-time arrangement, telecommuting, flexitime, job sharing – all these schemes are scary for employers to implement. The team doesn't like it, the boss doesn't like it – I can't get hold of this person, where are they? – these come up so there's a lot of backlash against alternative working arrangements because they're not considered as the norm.
I think mothers have to push for change and be the changemakers. Employers also have to say we want to do this so we can make it happen.
Ong: We have encountered this among female colleagues. Some of them don't want to go back to work so we have to set up flexible hours. We're also exploring whether some jobs can be done from home. We're looking at, for example, dining reservation, which is technology based, being done at home so women can do them while attending to other chores at home.
This is not a high-level position, but at least it can keep women (participating) in the workforce. We have a big pool of stay-home mothers who can't go back to work because of lack of support in looking after the children. In hospitality we have working weekends and shift works so it's very difficult for them to come back.
Chua: I had an employee who was about to take a maternity leave for four months. In a small startup, you can do a lot of things in four months. It was a difficult decision for me, especially as a woman – should I replace her or should I wait for her to come back? In the end she decided not to work after giving birth. But I feel there should be some support for us (employers).
Singapore is one of the countries with the best benefits for women who have given birth.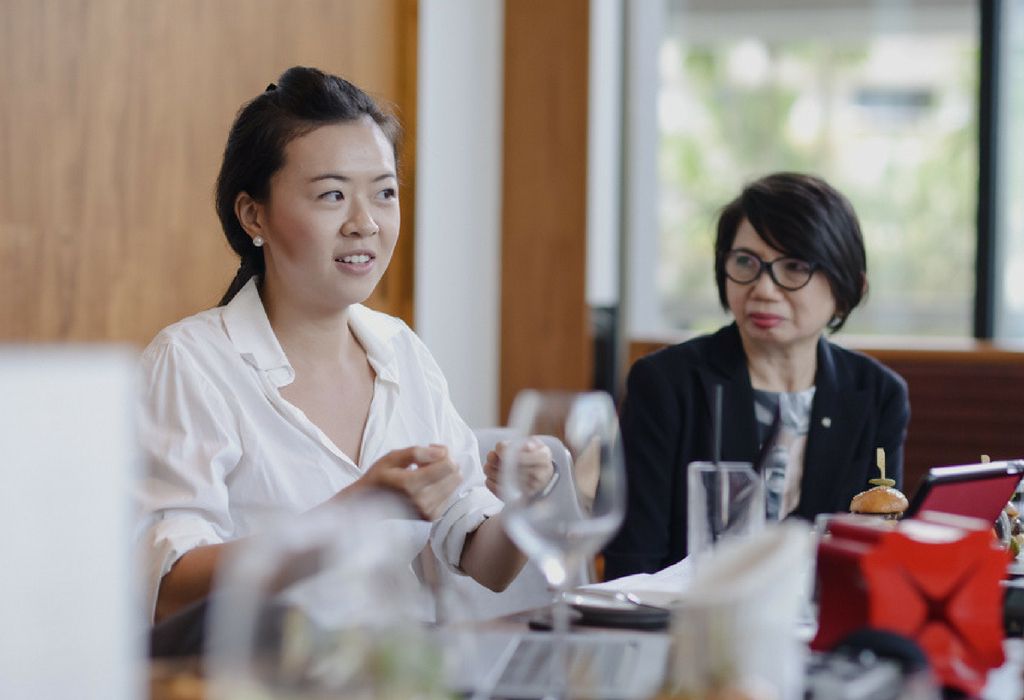 ROUNDTABLE DISCUSSION PARTICIPANTS
WOMEN'S ROLE IN THE WORKPLACE
MEN DO THEIR PART
GOING BACK TO WORK
A PLACE FOR WOMEN
CAN WE HAVE IT ALL?
A Place For Women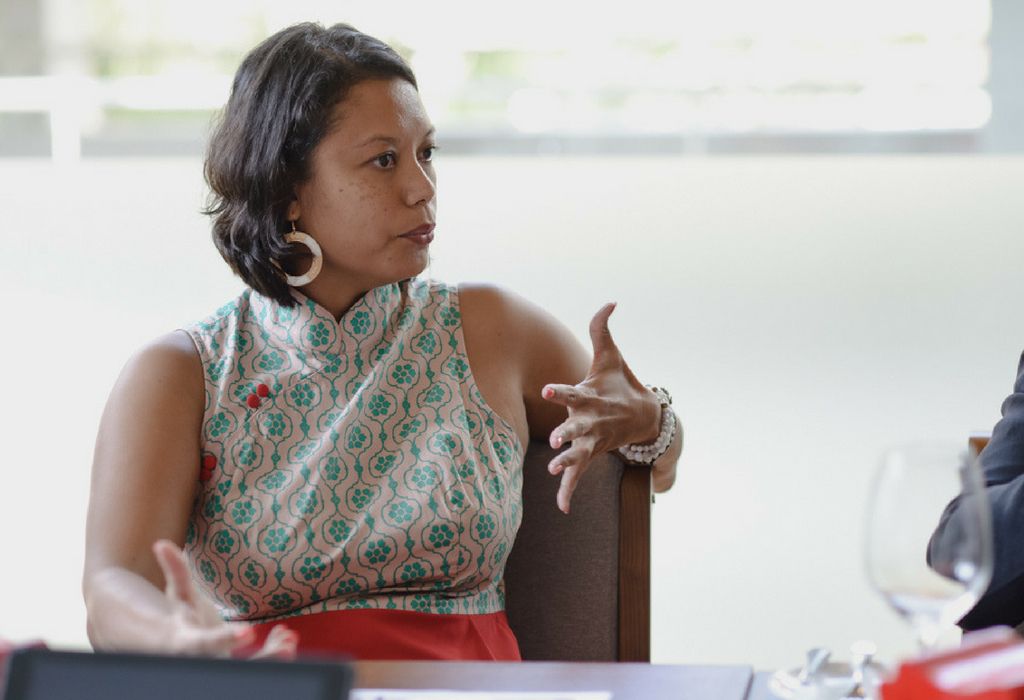 Ong: The hospitality workforce is shrinking, but we're not able to hire more foreigners, so we have to think of creative ways of engaging the workforce. One of which is engaging 'stay at home mothers'. We are now looking into the technology – how we can implement this. We might tie up with NTUC and different government sectors to say that we are now opening up these options. Because it's technology, women can do the job in their own homes.
Warrell: Technology is opening up opportunities for women empowerment and economic participation. The ability to run a home-based business off your website, for example. Women entrepreneurs, solopreneurs – there are so many ways that women can be employed other than showing up in the office every day. We didn't have that 20 years ago.
Anderson: The next generation coming through is flipping jobs every two to three years; getting talents is impossible right now. It's difficult to find people who can fill up the positions. Employers will be smart to engage women before they go on maternity leave and ask them, what do you plan to do? It must be done in advance because replacing that head count is a nightmare.
Abdullahsani: I run my own business by myself, so I can say that 100 per cent of my workforce is women. (Laughter from the group.) But occasionally I hire people for specific projects or to do specific jobs. I may not be aware of it, but I tend to hire women. My publicist is a woman, so is my web designer. I just like working with women.
Chua: Thirty per cent of our workforce is female. We don't have a fixed quota. Some companies have a fixed gender quota. For me feminism is where women are given equal opportunities as the men – not more not less. Therefore, having fixed quota can have backlash effect.
I have experienced this when I was working for a foreign investment bank. Sometimes women are being promoted based on gender and not merit and it has negative effect on the entire system.
Warrell: Not only can it be perceived as tokenism, but particularly when you get to the senior ranks, and women who don't have operational experience they funneled into non-operational roles such as HR and marketing. Suddenly, if you say we have to put this number of women on the board or in the C-suite, if they don't have the skills and support, they fail and people say I told you so. Quotas are a very precarious path.
Kua: If we are just talking about a scientific number, a proportion of people that have to be female, trying to treat people equally – which is a word that has come up a lot in our discussion – it might be difficult to arrive at the right solution to have more women in the right position. It may not be so scientific, it may not be about treating people equally, but rather treating people fairly.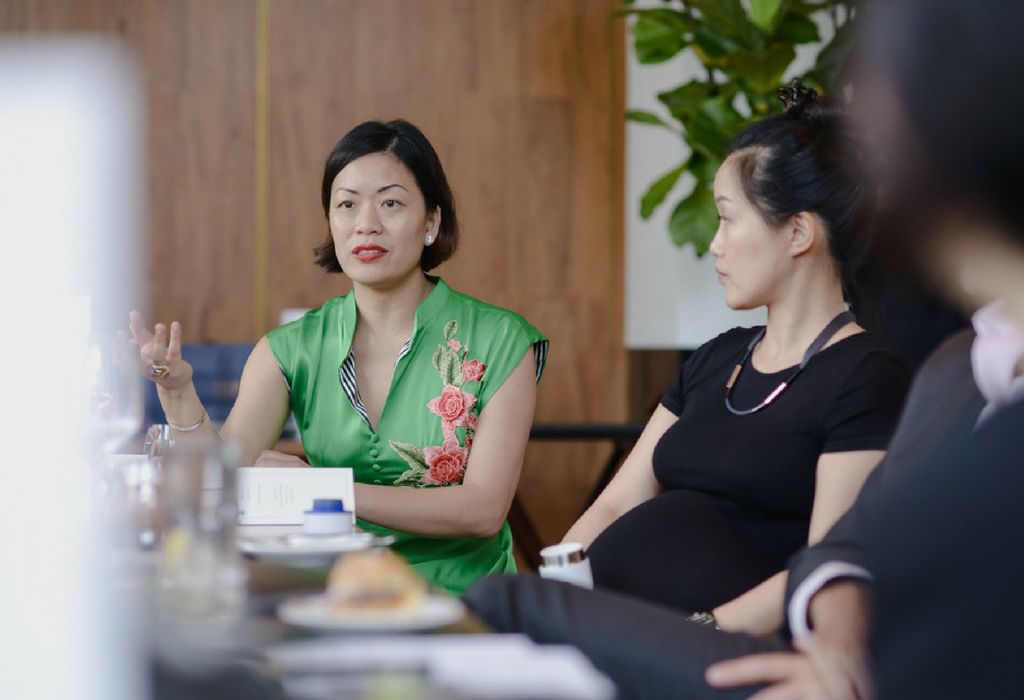 ROUNDTABLE DISCUSSION PARTICIPANTS
WOMEN'S ROLE IN THE WORKPLACE
MEN DO THEIR PART
GOING BACK TO WORK
A PLACE FOR WOMEN
CAN WE HAVE IT ALL?
Can We Have It All?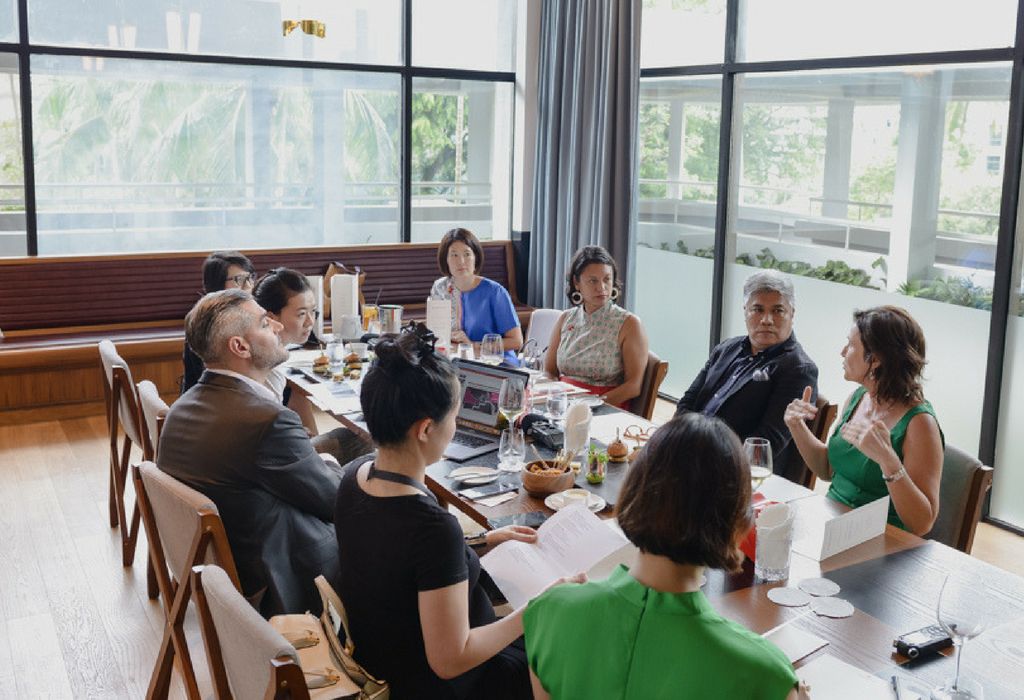 Tan: Some of us were born in the time when women are supposed to have it all. But that is not possible. It's important for women to acknowledge it that it is okay to not have it all. And there should be a support from the community. Be honest about what is achievable.
When you return to the workplace, do you ask for parity in pay, and where do you get that confidence to say that you deserve equal pay if you're already feeling inadequate because you can't manage the domestic front, and you don't know if you're as good (as the men) in the professional front.
Kua: It may be useful to follow the stories of some of these women who have made it to the board of directors or to the C-suite. We know that there are a few of them in Singapore who have achieved these coveted positions. We know what the problem is – the predominance of men in these positions, but we don't really know the solutions. If we follow the stories of these women, we might understand the combinations of factors that pushed them to these roles.
Just removing the biases that have stopped (a woman) from getting to that position might be a good step forward, whereas trying to treat people equally – we can't be equal because we're not the same. Men and women are not the same, you can play the same role in the office but you don't know what is happening at home.
Many genetic, medical, physical, physiological differences that make us just different. In our effort to treat men and women equally at work sometimes we may be working against the natural order of things.
I understand why the quotas are there – to support women and demonstrate that they can handle positions of leadership. But some days there might be a bumper crop of great women, so their representation in the board may go up to 80 per cent, but sometimes it may just be 20 per cent.