FRESH PERSPECTIVES
Fresh Eyes: Part 2
Text by Marc Almagro
Illustration by Rachel Fong
02 Jan 2020
We spoke to 6 individuals that offer articulate, clear and forceful views that examine familiar challenges from a different perspective. For part 2, we feature Voranai Vanijaka, AJ Dimarucot and Erza S.T.

PROFESSIONALIZING THE DESIGN TRADE: AJ DIMARUCOT
FINDING SOLUTIONS THROUGH CONVERSATIONS: VORANAI VANIJAKA
BRIDGING A CULTURAL DIVIDE: ERZA S.T.
Professionalizing the Design Trade: AJ Dimarucot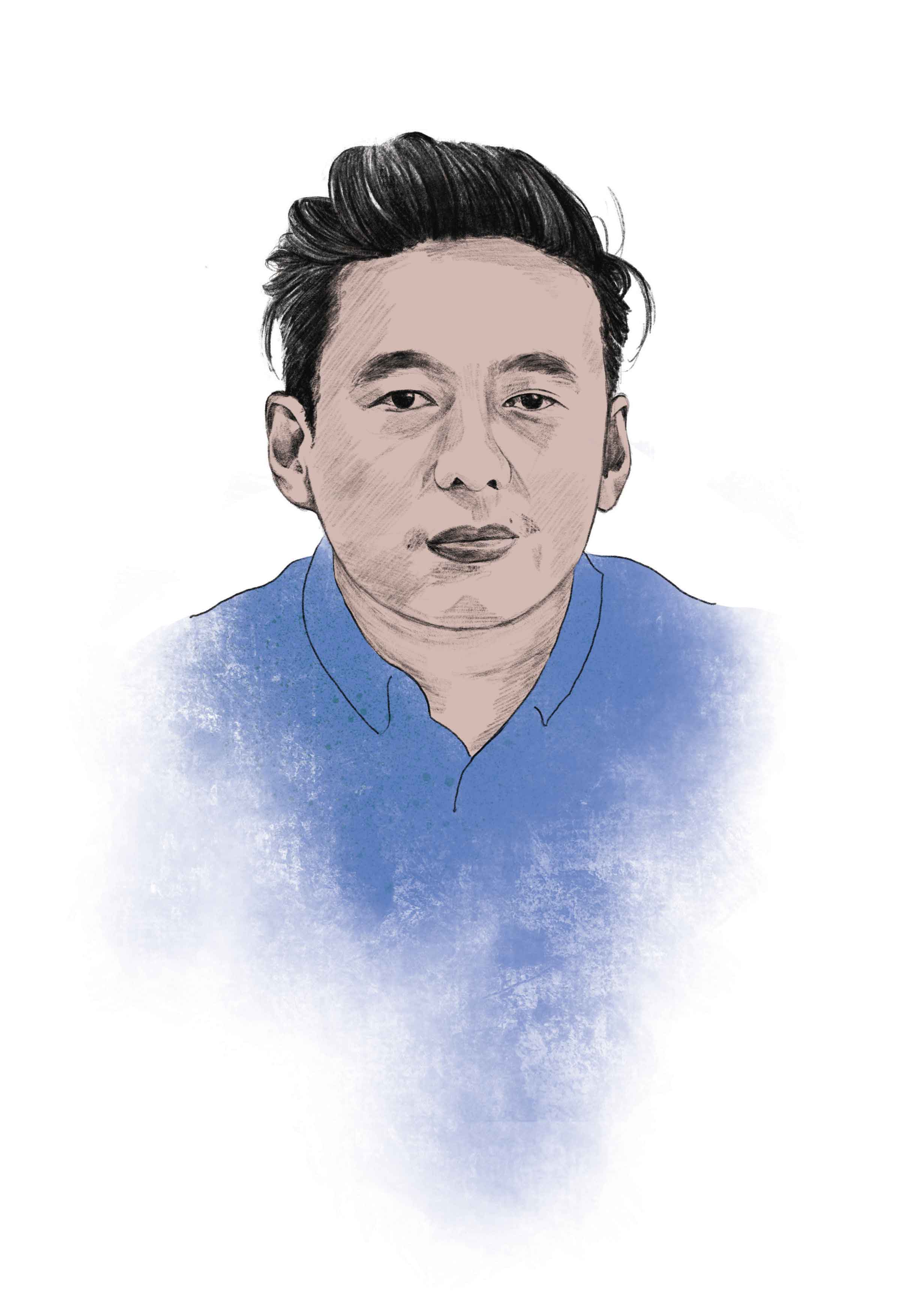 Independent Graphic Designer & Creative Entrepreneur; Love & Madness Clothing Corp.
For over a decade now, Mr. AJ Dimarucot, 44, has been supplying highly evocative designs to U.S.-based global apparel brands. "Evocative" is not a perfunctory description of his work, which mostly consists of surface design for a range of athleisure and active wear, but an apt characterization of his output.
With calligraphic precision, he emblazons T-shirts, leggings, and swimwear not only with the brand ID but also, and more importantly, the brand attitude.
On top of being an inspiration to peers and younger designers in his home country, Mr. Dimarucot is pushing to professionalize the design trade. Observing how many local talents go underrepresented and underpaid, he is helping to impose a professional structure and status on design.
"The commodification of design work has resulted in a race to the bottom in terms of fees. As more platforms offer dirt-cheap rates like US$5 for a logo design, and have designers actually taking up such jobs, the entire design industry becomes devalued.
"My position is that you can always find clients somewhere in the world who will value design and offer rates that will allow designers to make a decent living."
He has created a group to help Filipino designers find decent and well-paying clients. "I've created a workshop to help Filipinos give value to their talent, and price them accordingly. I'm also going to be a part of an online platform that will bring together clients and designers in a marketplace."
Mr. Dimarucot benefits from the disparity between the cost of living in the Philippines, where he works, and the United States, where his clients are based. (The current exchange rate is 50.82 Philippine peso to 1 U.S. dollar.)
By charging the U.S. international rates and spending in local currency, he is able to support his family of five and, when necessary, pay his collaborators very decent fees. "I invest time and money on my own creative talents, as well as tap local creative professionals when a project or client's needs go beyond what I can offer."
Technology allows him to maintain this work system. "The Internet is a game-changer for creatives like myself.
"I work for myself without having to deal with the traffic situation in Metro Manila. I also take advantage of some platforms to find clients, jobs, and projects.
"The beauty of it is that I don't have to deal with clients synchronously; there are email, chat and project management platforms where it is possible to service clients anywhere in the world without meeting with them face to face or communicating with them at the same time. The core of my work is being able to work wherever and whenever I want."
Mr. Dimarucot has parlayed his early US$10,000-win at t-shirt design contest sponsored by Designbyhumans into a sustainable full-time design career. Today, he works with Adidas, Nike and its Air Jordan brand, among others.
Michael Jordan himself approves some of his designs for the label, and before fights, boxer Manny Pacquiao dons the T-shirts Mr. Dimarucot designed for Nike.
"Communicating a brand message is more critical today, in the age of social media, as consumers are more aware of the company's intentions. Every message now comes under scrutiny and people have a better gauge of a brand's intention," declares Mr. Dimarucot.
"People have become more adept at spotting fake messaging. Subverting the truth is a strategy that is destined to fail as more consumers become smarter and want to align themselves with brands with whom they share the same values."
Apparel is not the only beneficiaries of his design. He has created the brand ID for Shot In The Dark film production company, art-directed app-based illustrations for AKQA/NBA, and designed licensed Star Wars posters for FanPrint.
His cover art for Cyrus Copeland's Off the Radar, published by Blues Rider Press/Penguin, was chosen among AIGA/DesignObserver 50 Covers Selection in 2015.
"Accolades give me a bit of street cred, which helps with getting more clients and charging rates that I feel I deserve. This counters the notion that Filipinos who work with clients abroad must be 'cheap', or should charge less."
PROFESSIONALIZING THE DESIGN TRADE: AJ DIMARUCOT
FINDING SOLUTIONS THROUGH CONVERSATIONS: VORANAI VANIJAKA
BRIDGING A CULTURAL DIVIDE: ERZA S.T.
Finding Solutions Through Conversations: Voranai Vanijaka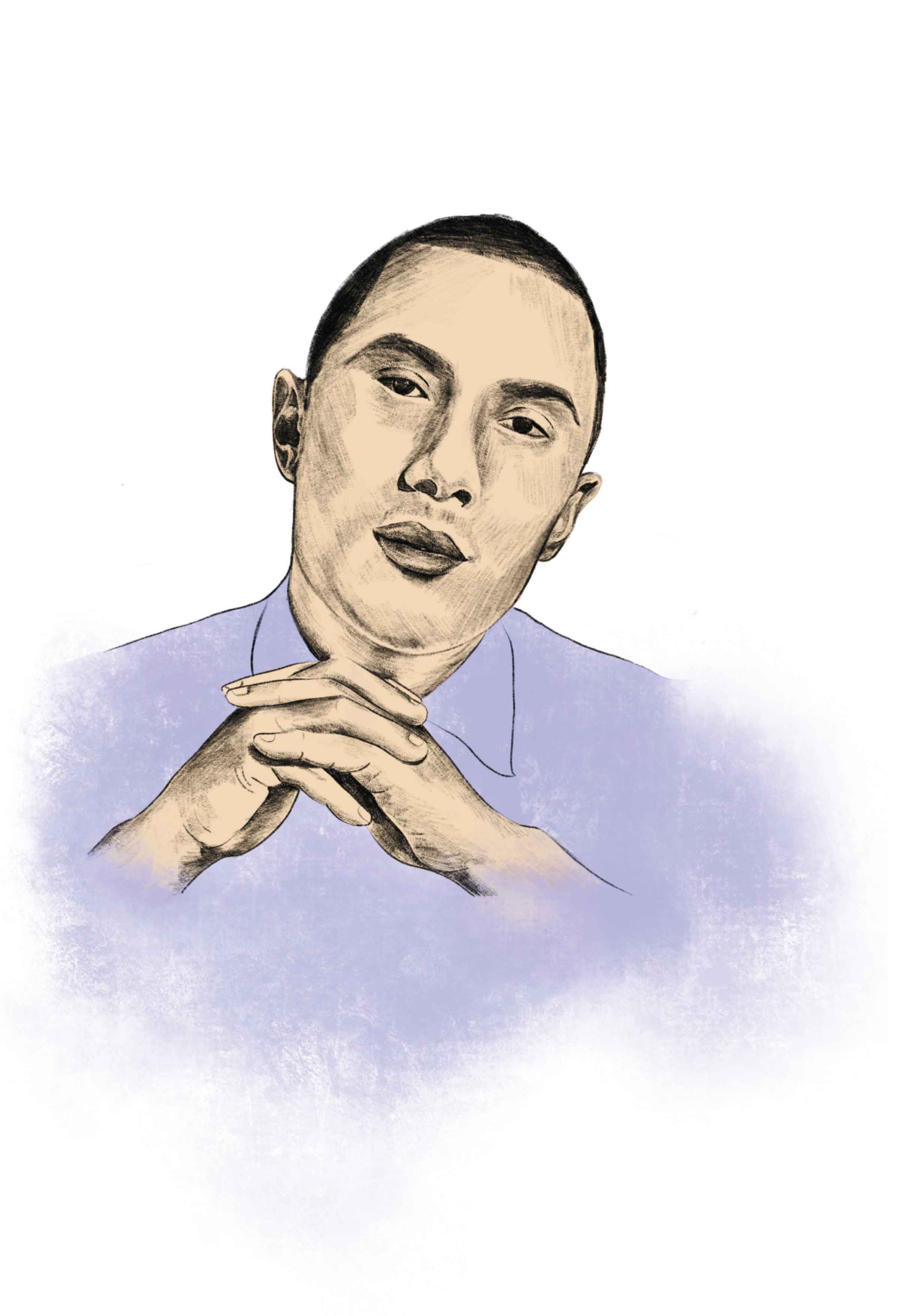 Journalist; text by Voranai Vanijaka
Unlike every other country in this region, Thailand was not colonized by a Western power, but the modern Thai culture is heavily influenced by Western culture. During the colonial era, when the country was sandwiched between French colonies to the east and British ones to the west and the south, it became the norm among the Thai nobility to send their children abroad for a Western education, in an effort to modernize Thailand.
As such, the Thai nobility was the first to adopt Western culture.
Later, this Westernization would lead to the 1932 revolution that transformed Thailand from an absolute monarchy to a constitutional monarchy. Culture has a way of changing society, to the extent of turning it upside down.
Under his military dictatorship in the 1930s and 1940s, Field Marshall Plaek Pibunsongkram took the country through a Westernization process that changed daily lives – for example, the practice of wearing suits and hats and eating with utensils instead of fingers and, of course, the importation of western popular culture via movies and music.
Ask an elderly Bangkokian who his favorite singers are, and Frank Sinatra would easily make the top three. Where young Thais dance to electronic music composed by Western DJs, the older generation rock 'n' rolled to Elvis Presley.
During the Cold War, Thailand continued to be heavily influenced by the West, specifically the Americans, who made the kingdom their headquarters in its Southeast Asian wars against communism. The influx of U.S. and U.N. servicemen brought with them more Western culture.
In modern times, pop culture is by far the most potent influence on the Thai way of life, especially in the digital age where the entire world is literally in the palm of your hand. From Hollywood to Korean pop, as well as Chinese and Japanese pop, these heavily influence the Thai cultural mindset, and as such, Thai art and culture today.
Thai cultural identity was never distinct, but merely a shared culture common to Southeast Asia. To the Western eye, it might seem more distinct, but that is because Thailand has been open to Western eye for the last century, while Laos, Cambodia and Myanmar were, until recently, closed due to fascism and communism.
The modern trend in Thailand is much like any country in the world. With globalism and social media, the cultural identity is becoming more and more shared, as the younger generation embrace modernity.
A millennial Thai very likely has more in common with a millennial Westerner, than with an elderly Thai. Whether this is a good or a bad thing depends entirely on who you ask.
The ability to adapt and assimilate has always been a part of the Thai character, and this very much has to do with religion. Buddhism is a tradition of not just tolerance, but also acceptance, unlike monotheistic religious traditions that view the world as black and white, i.e., there is one God, one salvation, and one path, and the rest is the work of the devil.
In addition, this culture of tolerance can be viewed negatively. Many westerners living in Thailand view the masses as 'docile peasants'.
Key to this perception is the cultural attitude of mai pen rai, which literally means 'never mind'. It has roots in religion and the belief in karma: Your lot in this life is simply the result of your deeds from your past life, there isn't anything you can do about it, so never mind.
As to the question of advocating to protect indigenous culture or to safeguard Thai culture, perhaps the better question is, is there anyone out to destroy indigenous or Thai culture?
The answer is no.
Evolution is a fact of humanity. Culture is a part of humanity. Therefore, cultural evolution is simply human progress. Every new generation is in pursuit to form its own culture and identity.
As such, a 60-year-old Thai person would have a different identity from a 20-year-old Thai person. The same can be said with any society in the world, except for North Korea and the like.
The more pertinent issue to a country like Thailand is how to achieve rights and equality, rather than how to safeguard traditions. This is because it is those people who are intent on safeguarding traditions that are the quickest to deny others their rights and equality.
The solution begins with a conversation that makes sense of things, rather than a shouting match to see who can scream the loudest. A conversation that makes sense of things is like what has been written here: to comprehend the present we must first understand the past, then and only then can we build a future together.
PROFESSIONALIZING THE DESIGN TRADE: AJ DIMARUCOT
FINDING SOLUTIONS THROUGH CONVERSATIONS: VORANAI VANIJAKA
BRIDGING A CULTURAL DIVIDE: ERZA S.T.
Bridging a Cultural Divide: Erza S.T.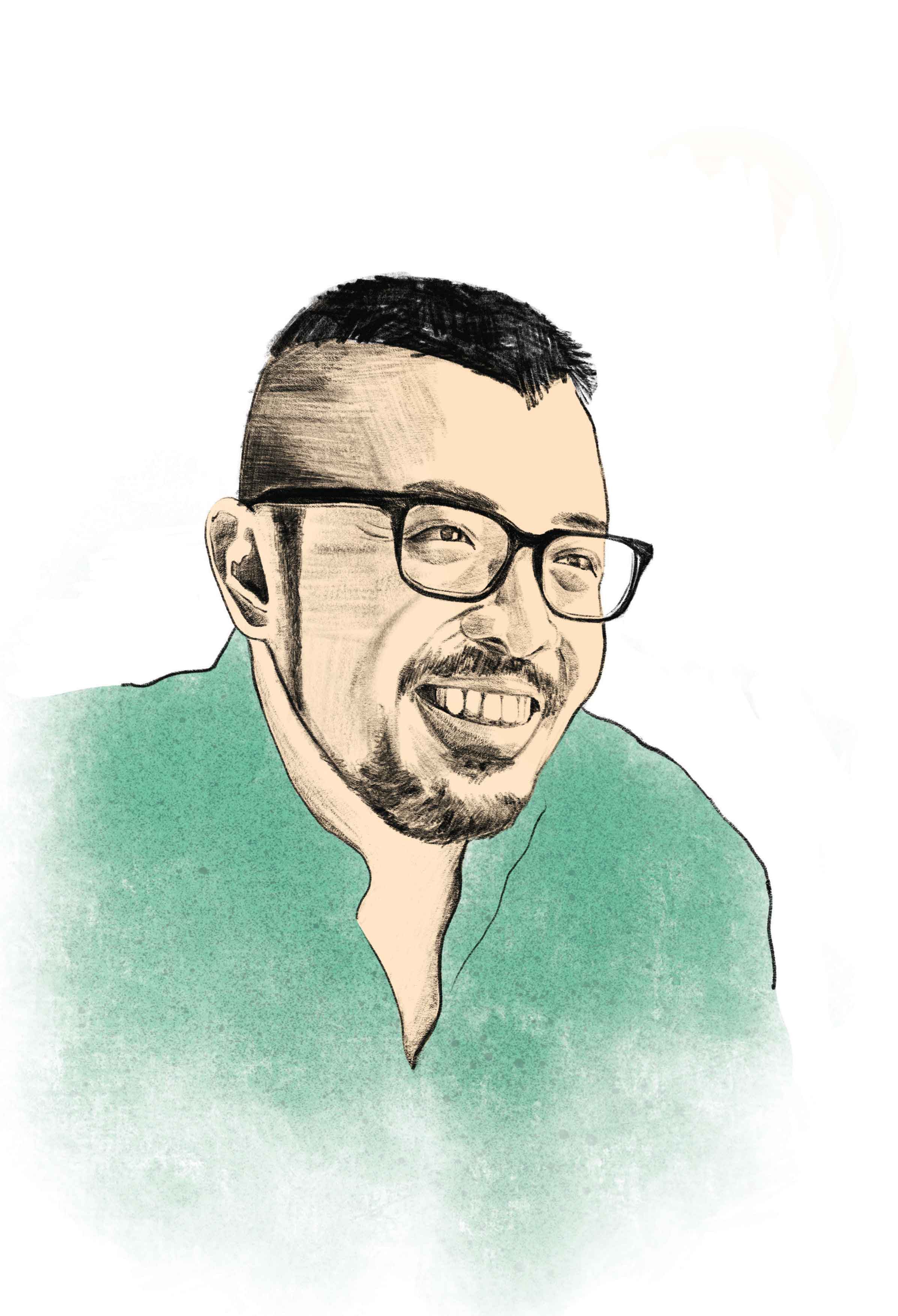 Founder & Executive Producer, Indonesia Opera Society (IOS)
Mr. Erza S.T., 39, grew up listening to a steady stream of classical symphonies and operatic arias, as well as the music of Umm Kulthum, Nana Mouskouri, and Dalida, among others. When he was 15, his aunt, a cultural counsellor at the Australian Embassy in Indonesia, invited him to a performance of "Carmina Burana", a cantata by Carl Orff.
"I was so impressed by the whole production that I went home that night and told my father I wanted to do something like that." In 2000, he joined the PPIA (Persatuan Persahabatan Indonesia Amerika) Choir, and worked with the same team behind the "Carmina Burana" production.
Marijke Ten Kate, the lead soprano, became his singing teacher, and the principal dancer, Chendra Panatan, is now a constant collaborator in many of his opera projects.
Mr. S.T. mounted his first production in 2000, a fundraising project for Rotary Club Jakarta, following it up with a few others before deciding to pursue producing operas as a career. "In 2005, I was talking to Anthony and Mari Moody about establishing an opera organization in Indonesia.
"They gave me the encouragement I needed, and in May 2006, I launched IOS with its first series featuring Pergolesi's 'La Serva Padrona', and an operatic soirée with London-based pianist Geoffrey Saba and renowned Indonesian soprano, Aning Katamsi."
Fourteen years later, IOS is the foremost producer of operas and classical music concerts in Indonesia. Besides being co-founder, along with Mr. & Mrs. Moody, Mr. S.T. has been its executive producer and chief creative consultant since its foundation.
Success notwithstanding, Mr. S.T. still finds himself assessing the value of promoting a foreign art form in the midst of easily accessible popular culture. Indonesia is rich with a cultural heritage that is remarkably intertwined with its folkways to this day.
"It is definitely not easy to promote western-style classical music and operas in Indonesia. However, if you look closely, the operatic form not is so foreign after all in my country.
"Our dance-drama, sendratari, based on the Ramayana or the Mahabharata epic, follows a very similar concept as a Western opera. The melodies and languages are different, but the musical concept is literally similar in that they have an overture, a recitative dialogue, and arias just like in an opera.
"This similarity is important, and a great source of inspiration, for the future of any modern operatic compositions. We are a country that has a rich culture, blessed with various traditional music instruments, from the Saluang from Padang to the Sasando from Rote Island, all of which have an iconic sound.
"These are great materials for any opera composers to work with and create new compositions."
Today, more corporate organizations are keen to support the opera in order to improve their public image, Mr. S.T. observes. "It is changing, but we still have a long way to go before we achieve an active [opera] scene like the ones in Hong Kong or Japan."
Mr. S.T. uses all opportunities to create opera productions. He is expanding its market through various collaborations.
He has worked with Ismaya's Dragonfly night club on an operatic performance of a live mashup between a soprano, a string quartet and a DJ on Mozart's music. He has recently produced a Viennese soirée of waltz music by Strauss, Lincke and Stolz with the Austrian Embassy to commemorate the anniversary of the bilateral relationship between Indonesia and Austria.
In 2011, the Society launched its first gala concert, which has evolved into a highly successful annual event featuring international stars. "With these approaches, we hope to give a new perspective of classical music and opera."
As a non-profit, IOS relies on sponsorships from corporations and foreign embassies to fund its two to three by-invitation productions per year.
Mr. S.T. sees opera as putting life's drama on the stage. "Indonesia has fascinating dramas to share that will captivate the world!"