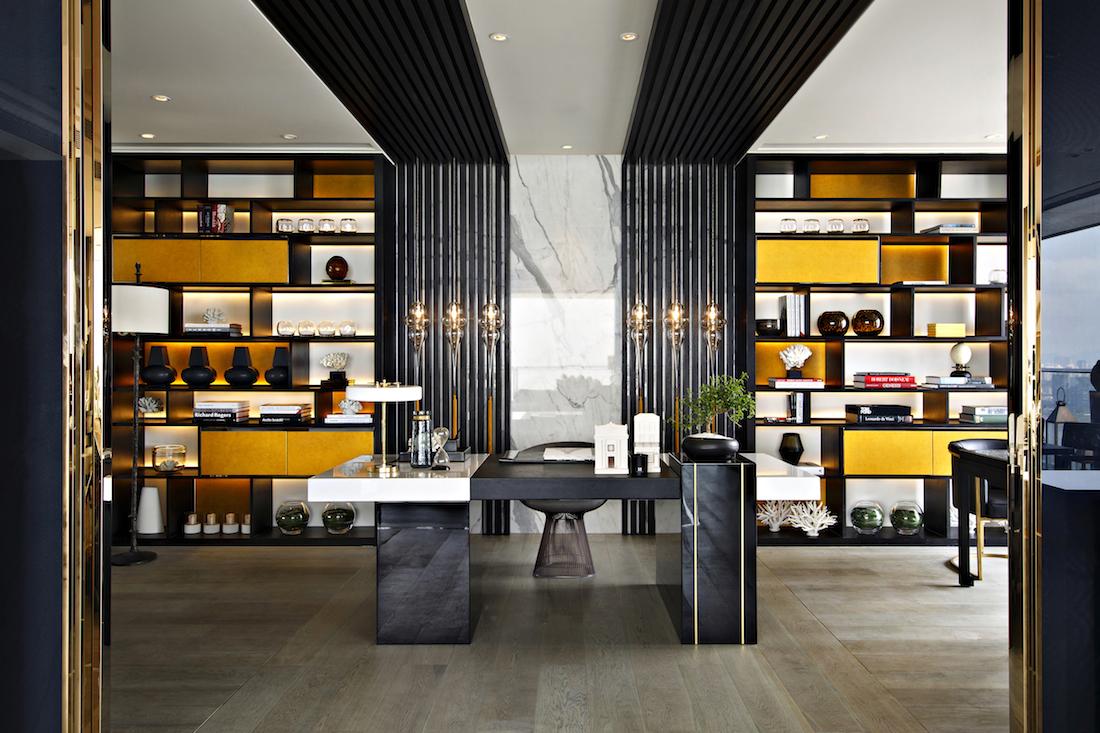 KELLY HOPPEN IN SHENZHEN
STEPHANIE COUTAS IN PARIS
KATHRYN IRELAND IN NORMANDY
Kelly Hoppen in Shenzhen
Architect Steven Leung and interior designer Kelly Hoppen have collaborated on One Shenzhen Bay, a new development by Shenzhen Parkland Real Estate Development Co., Ltd. The result is an expression of a new direction in urban luxury residences.
Four themed show flats corresponding to great cosmopolitan cities – Paris, Hong Kong, New York and London – reflect the development's vision of luxury in one of Shenzhen's most coveted addresses.
For the Paris show flat, Hoppen gathered the sophisticated details of the couture houses of Christian Dior, Yves Saint Laurent and Celine. For Hong Kong, she used bold contrasts as suggested by the city's mountainous landscape and towering skyscrapers. She turned eclectic with the New York show flat, embellishing the modern space with art and collectible furniture. Classical and heritage elements distinguish the London show flat, but with the requisite quirky twists.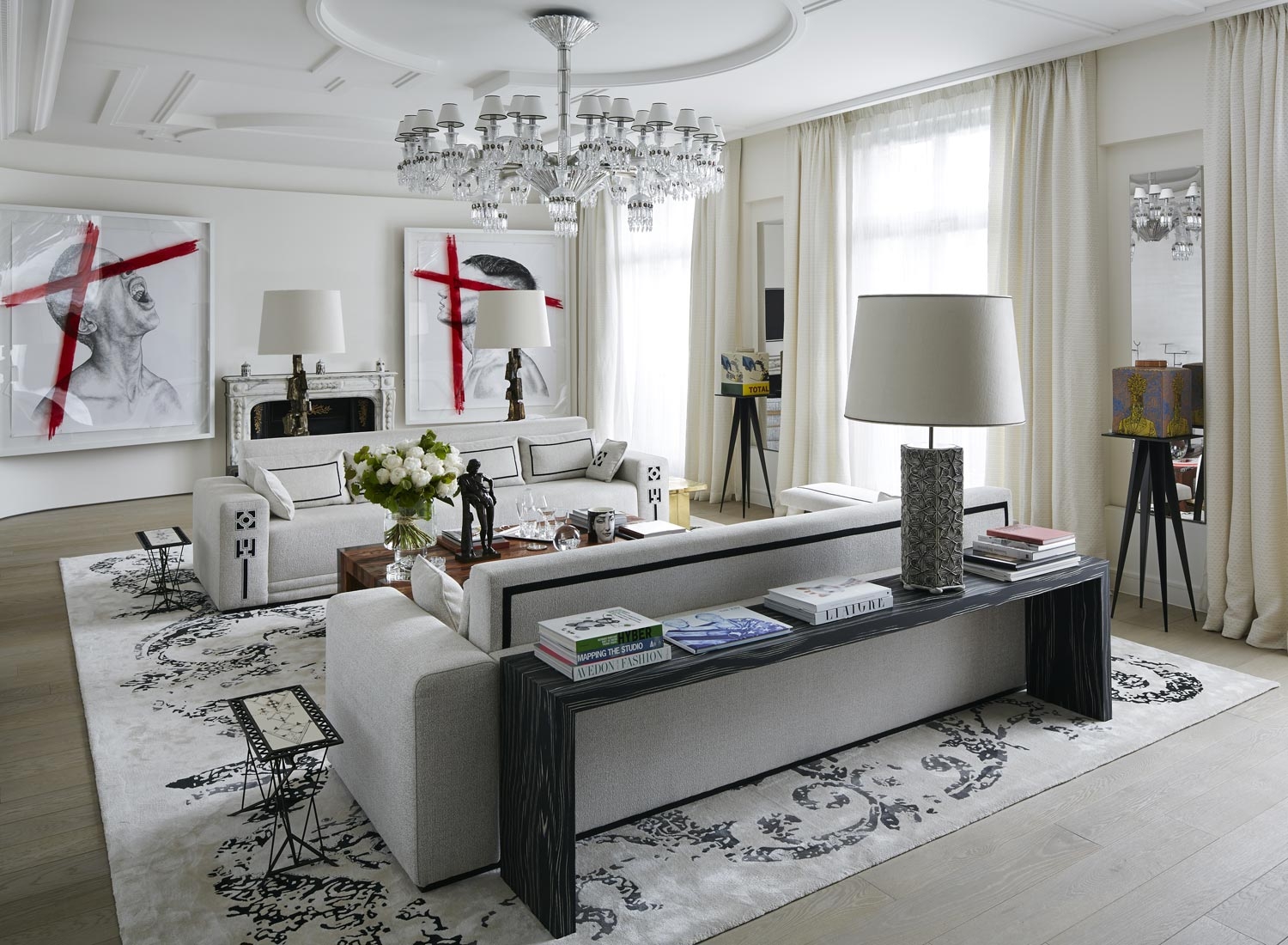 KELLY HOPPEN IN SHENZHEN
STEPHANIE COUTAS IN PARIS
KATHRYN IRELAND IN NORMANDY
Stephanie Coutas in Paris
Stephanie Coutas has completed the full renovation and design of a Parisian apartment. The designer's extensive and impressive art collection has naturally taken center stage, beginning with two large portraits that inspired the design of the project.
Coutas also employed a range of materials and luxury finishes including leather, silk, wood, velvet, marble, bronze, and semi-precious stones. Some of the designer's bespoke pieces, including the breathtaking 'Paris' chandelier, executed by Baccarat based on the Coutas' original design, are highlighted in the space.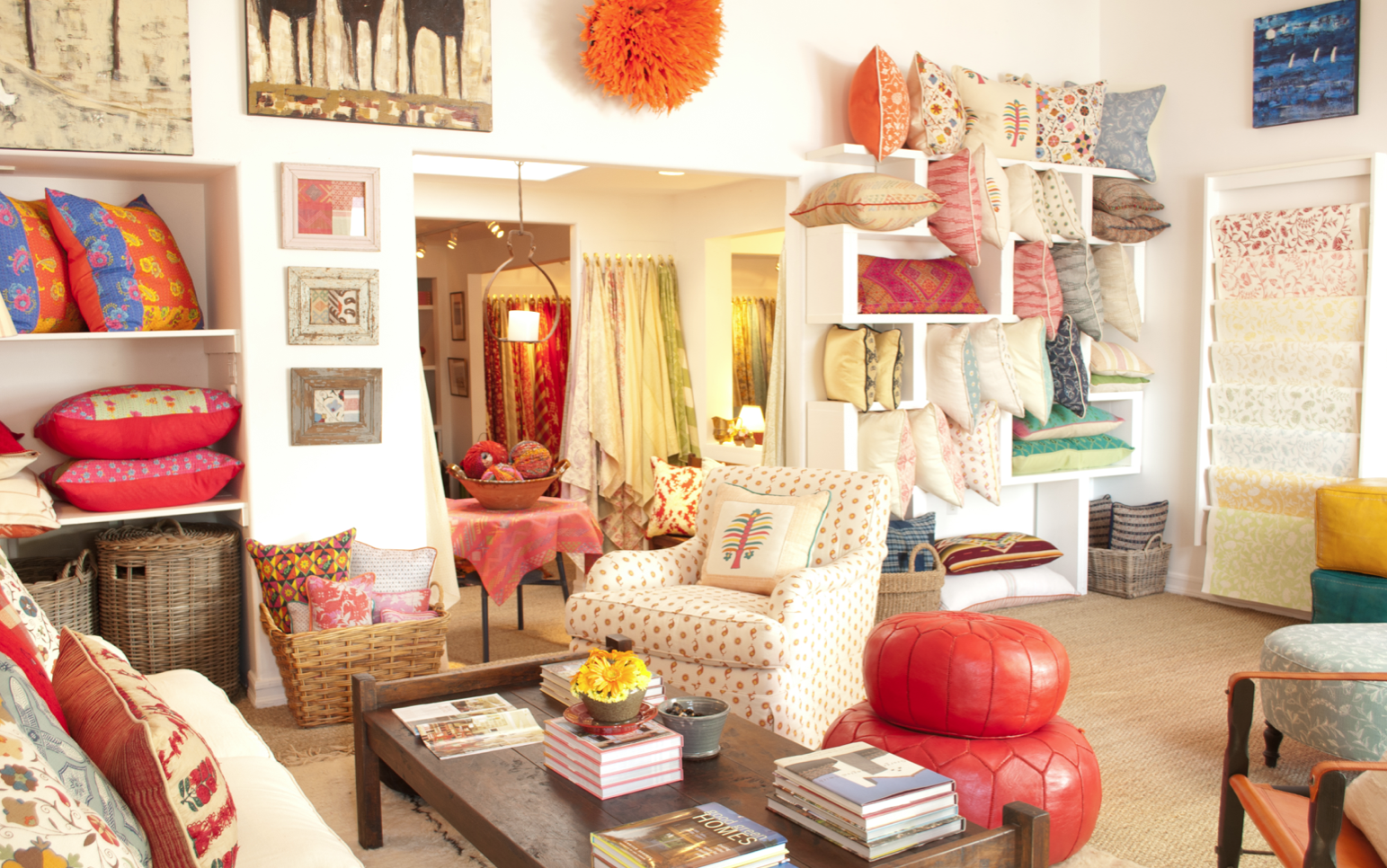 KELLY HOPPEN IN SHENZHEN
STEPHANIE COUTAS IN PARIS
KATHRYN IRELAND IN NORMANDY
Kathryn Ireland in Normandy
Closely associated with legendary restoration of landmark homes and hotels, as well as the creation of extraordinary homes for the Hollywood elite, Kathryn M. Ireland has been pairing relaxed California chic and grand European sensibilities for a style that is all her own.
Her two-decade career has produced noteworthy projects and accolades from her peers and the design media. She has also written six bet-selling books on design and entertaining, including her latest Kathryn At Home: A Guide to Simple Entertaining.