Planning to tie the knot soon? With its easy accessibility, magnificent landscapes, and top notch hospitality, Switzerland has all the ingredients for the perfect destination wedding. This is something that Jessicacindy can attest to; in January 2019, the Singapore-based internationally acclaimed gown designer held her wedding at Le Grande Bellevue hotel in Gstaad, and she has only positive things to say about the experience. "From the serene majesty of the Swiss Alps, which made for the ultimate picture-postcard backdrop for the wedding, to the comfortable train rides offering guests amazing views of the untouched natural surroundings, Switzerland was a perfect choice," she shares. In fact, she was so enamoured that she returned to Switzerland a few months later to explore more wedding venues. 
Here, we highlight why Switzerland is the ideal destination for your big day.
GREAT TRANSPORT LINKS
SCENIC SETTINGS
EXCEPTIONAL HOSPITALITY
MEMORABLE EXPERIENCES
Great Transport Links
With its central European location and numerous flight connections — Zurich Airport alone has flights to a whopping 184 destinations in 66 countries – Switzerland offers easy access for international guests. It's also a breeze to get around the country, thanks to its compact size and excellent public transport infrastructure — a comprehensive network of trains, buses, and boats. "Transportation was not an issue as the trains, and the SBB Mobile app made commuting easy and hassle free," remembers Jessicacindy. This means that your guests can spend less time commuting and more time enjoying your special day.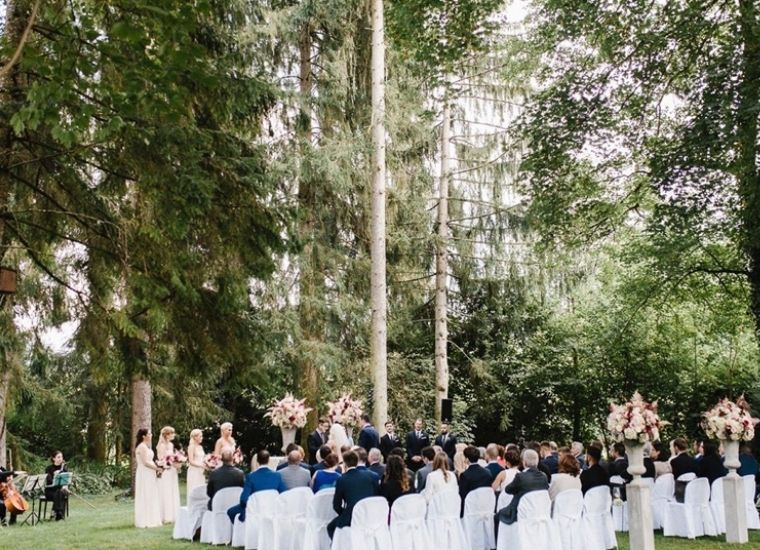 GREAT TRANSPORT LINKS
SCENIC SETTINGS
EXCEPTIONAL HOSPITALITY
MEMORABLE EXPERIENCES
Scenic Settings
Snowy peaks, lush meadows, picturesque lakes — Switzerland's splendid landscapes look straight out of the pages of a fairy tale. What's more, you can recite your vows in all sorts of unusual venues — in a historic castle, on a boat, in a mountain hut, or even on a cable car!
"The sights of Switzerland never disappoint. We didn't need many decors for our wedding as nature was already the perfect backdrop," says Wan Long, Jessicacindy's husband. "Also, the snowfall added a magical touch to our special day."
While many couples, such as Jessicacindy and Wan Long, opt for a classic winter wedding (best held between mid-December and end-March), the other seasons have their own charms, too. For instance, intrepid types can opt for an adventure wedding in the summer, spicing up their special day with high-octane outdoor activities such as hiking, biking, climbing, and sailing.
GREAT TRANSPORT LINKS
SCENIC SETTINGS
EXCEPTIONAL HOSPITALITY
MEMORABLE EXPERIENCES
Exceptional Hospitality
Planning for a wedding can be stressful, but Switzerland's world class hospitality will make the process a whole lot easier — and ensure that your guests are well taken care of. "Right from the moment we started the planning process for our wedding, we were treated to the exceptional standard of Swiss hospitality. Liaising with the hotel representatives was smooth and efficient, and really eased a lot of the anxiety that comes with planning a wedding in a foreign land," says Wan Long.
You can also enlist the help of a professional wedding planner to organise your big day, right down to the smallest details.
Find the right planner for you at myswitzerland.com/weddings for more details.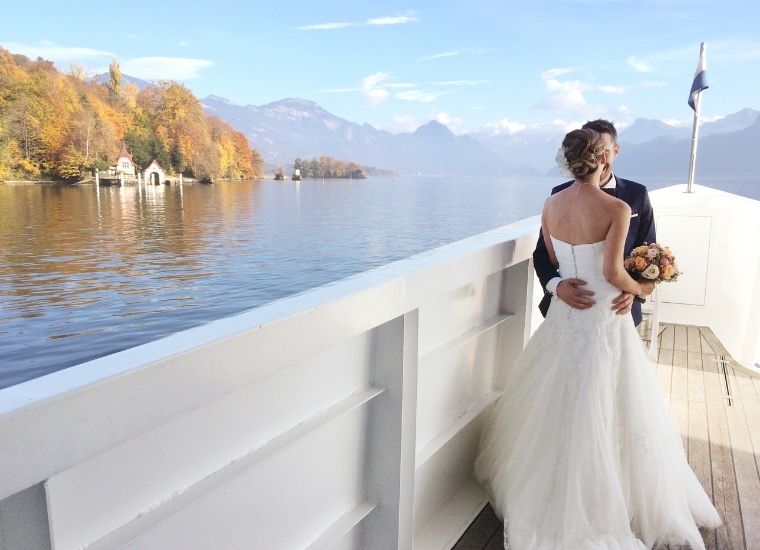 GREAT TRANSPORT LINKS
SCENIC SETTINGS
EXCEPTIONAL HOSPITALITY
MEMORABLE EXPERIENCES
Memorable Experiences
Whether you have a massive wedding extravaganza or a smaller ceremony in mind, Switzerland has something to suit your needs.
For an exceptionally lavish wedding bash, you can rent an entire hotel; this also guarantees your nuptials a high degree of exclusivity and privacy. There are numerous properties with varying capacities available for hire, including the 164-room Kulm Hotel St. Moritz, the 97-room Hotel Schweizerhof Bern & Spa, and the eight-room Ultima Geneva, to name a few. Alternatively, for a ceremony quite like no other, you can charter a train or saloon coach – how about saying "I do" on the historic Red Arrow Churchill or the modern Le Salon de Luxe while zipping through the scenic Swiss countryside?
When the party's over, Switzerland has plenty to keep your guests entertained, whatever their interests. For instance, foodies can try their hand at making cheese or take a tour of a chocolate factory, while active types can head to the hills for some skiing or snowboarding. There are traditional activities such as flag throwing and yodelling on offer for a dose of Swiss culture.
If you're looking for something more intimate, consider an elopement-style wedding instead. Such weddings are growing in popularity as they are much easier to plan and execute, especially amid these uncertain times. All you'll need is a celebrant and – if you'd like to document the ceremony for friends and family – a professional photographer or videographer. Then, treat yourself and your other half to a memorable stay at a romantic hotel such as the Iglu-Dorf in Gstaad, which features cosy igloos complete with lambskin-lined sleeping bags and unparalleled views of the surrounding mountains. It's a great way to round off your special day.
Check out more wedding inspirations at @myswitzerlandweddings on Instagram.