SECRETS OF PRODUCTIVITY
5 Productivity Tools for Work and Play
by Anton D. Javier
24 May 2022
Whether it's fitting in a spa session in the middle of a busy day, better managing your home, or easing the burden of writing for work, these productivity tools just might be the best kept secrets in the arsenal of the busy 21st century individual

DAYAWAY
GREATER
XPLR ME
STORYBUDDY
MINISTRY OF HELPERS
DAYAWAY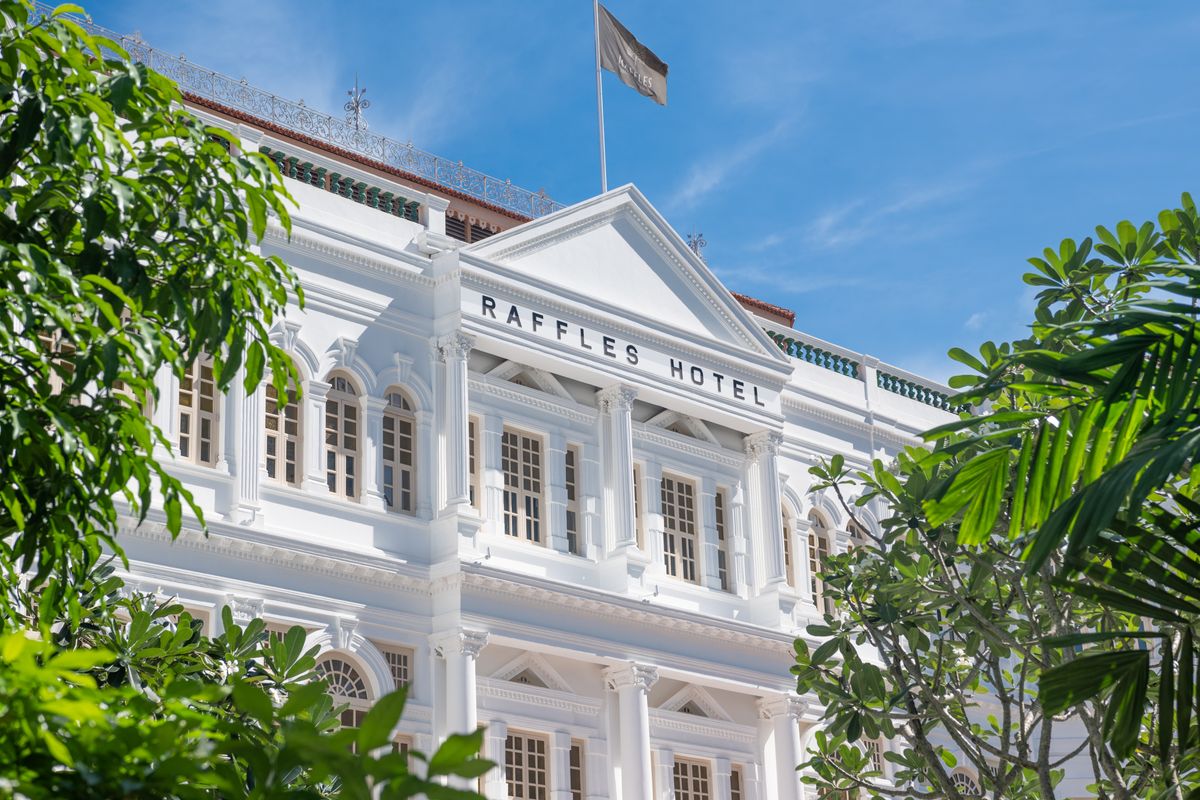 The DayAway online platform, which will soon evolve to introduce the mobile app, was created to meet the needs of individuals looking for unique, engaging, and restorative daytime experiences. Whether it's a spa and swim wellness experience or just to escape and work in peace from a beautiful hotel suite, DayAway connects people with accessible, enjoyable experiences that allow for relaxation and a quick recharge. DayAway was first launched in Singapore in 2021 and soon popped up in neighboring countries like Thailand and Hong Kong. It was later awarded the Skift IDEA Award Winner 2021 for Tech & Innovation.
The list of DayAway's ever expanding hotel partners in Singapore include Andaz Singapore, Duxton Reserve, Fairmont Singapore, InterContinental Singapore, Parkroyal Collection Marina Bay, Marina Bay Sands, Pan Pacific Singapore, Parkroyal Collection Pickering, Raffles Hotel, The Capitol Kempinski Hotel Singapore, and Ritz-Carlton Millenia.
DAYAWAY
GREATER
XPLR ME
STORYBUDDY
MINISTRY OF HELPERS
GREATER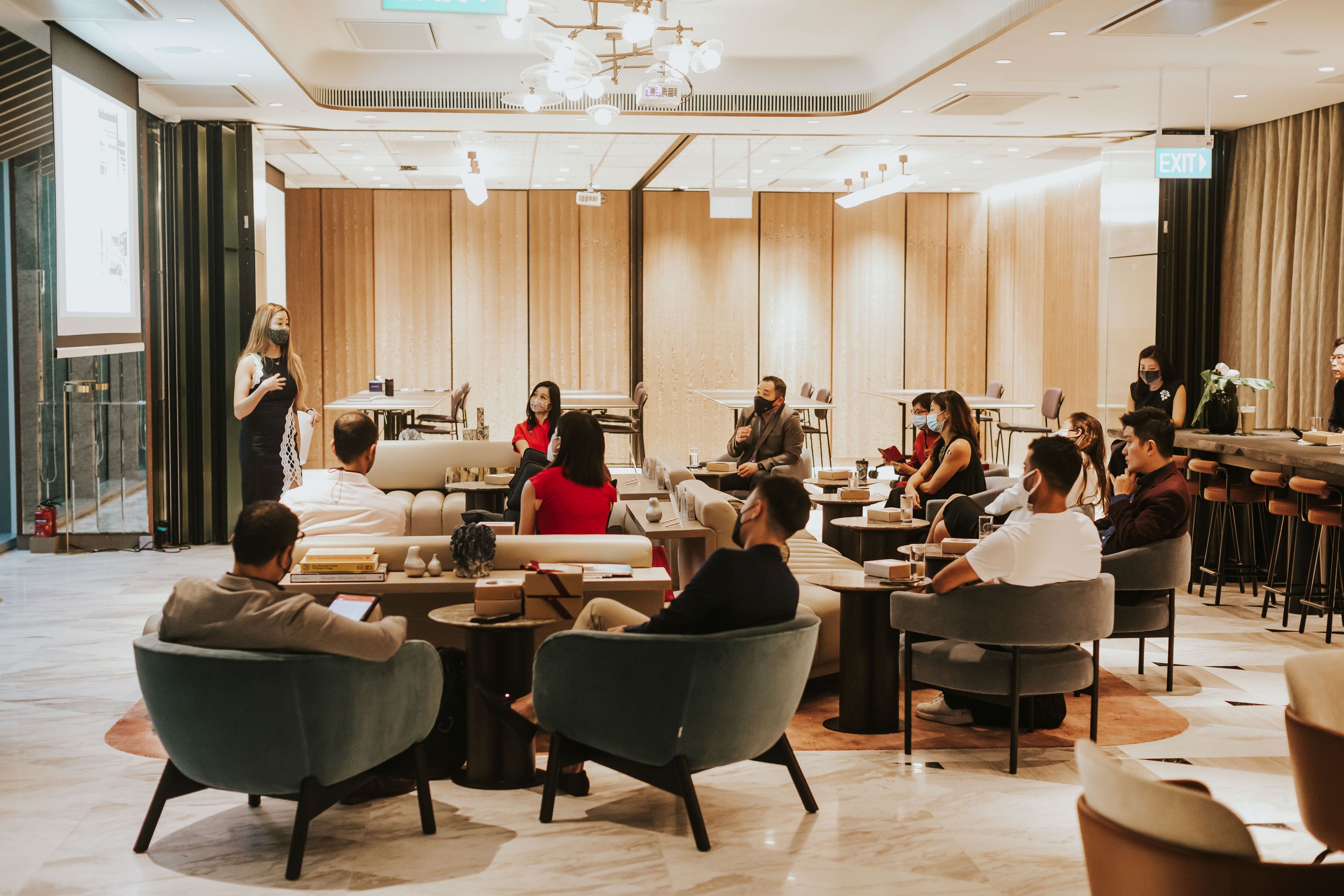 Premium coworking space operator The Great Room recently launched Greater, a next-generation business club of leaders in Asia Pacific. Beyond being a business club, it also aspires to be a home to a vibrant network of professionals forging meaningful connections within and beyond its community. Members can expect over 50 digital and physical events, access to world-renowned speakers and experts, a calendar of immersive networking socials, and more over the next year. Purpose-lead programing weaves in Greater's wider mission of active community engagement, and will also include CSR activities.
According to Perng Aw, General Manager of Greater, "One of our key pillars is embracing lifelong learning, knowledge-sharing, personal and professional growth. We are confident that the growing community of Greater members will deliver resounding and meaningful impact, and will be met with even more enthusiasm in the next few months."
DAYAWAY
GREATER
XPLR ME
STORYBUDDY
MINISTRY OF HELPERS
XPLR ME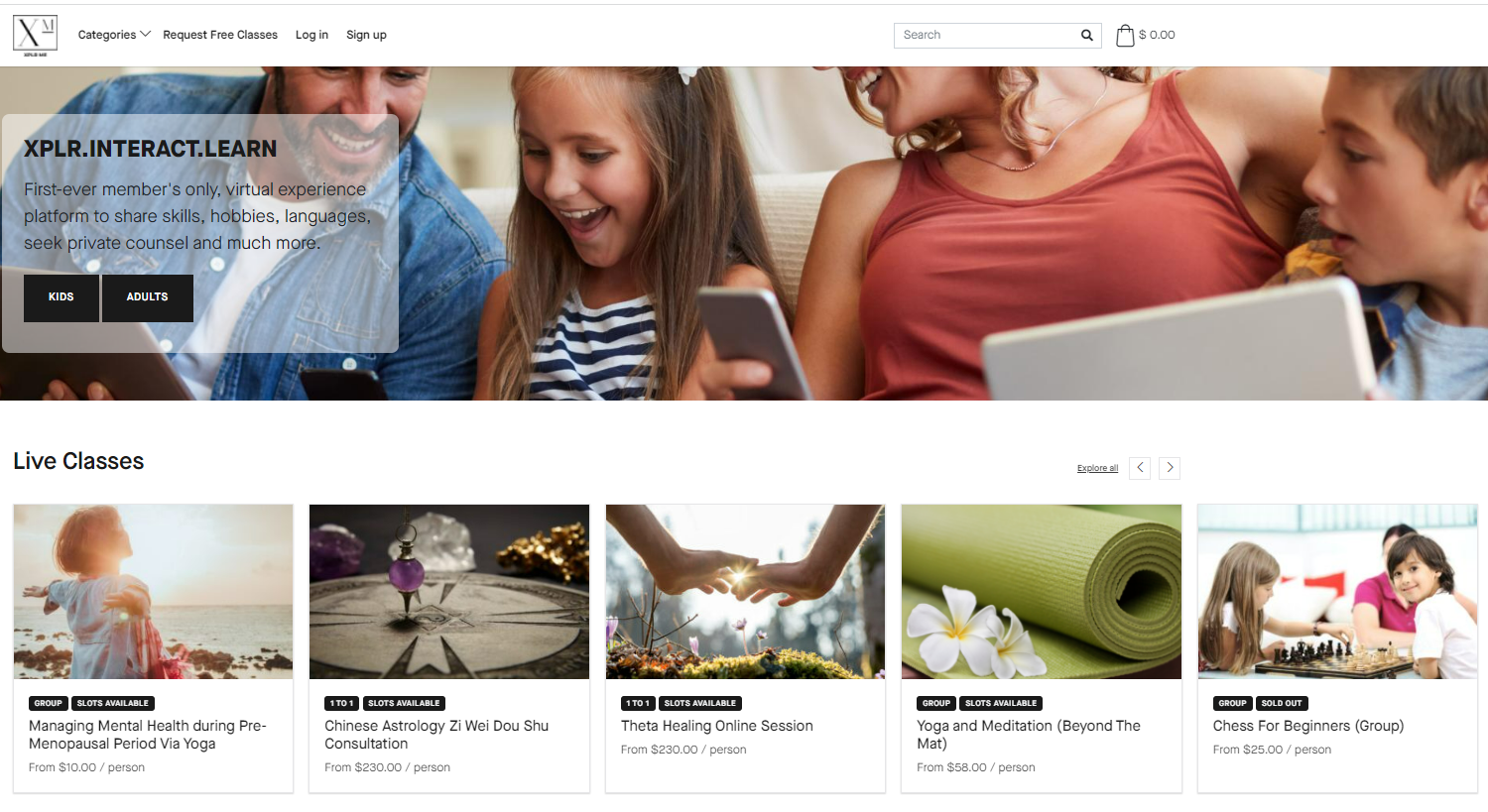 Founded by Nirali Mehta in 2021, Xplr Me was born out frustration of having to find teachers and mentors for herself and her two kids. Today, the digital platform connects students to tutors, life coaches, and mentors from anywhere in the world, allowing them to pick up a new hobby, learn a new skill, or simply understand oneself better through the assortment of classes and courses offered.
Xplr Me features a variety of classes, ranging from academics to alternative healing, mentorship, counseling, photography, and even crochet. Mehta's goal for the platform is to empower not just students, but everyone who is looking for new learning opportunities without feeling constrained by geographical locations.
DAYAWAY
GREATER
XPLR ME
STORYBUDDY
MINISTRY OF HELPERS
STORYBUDDY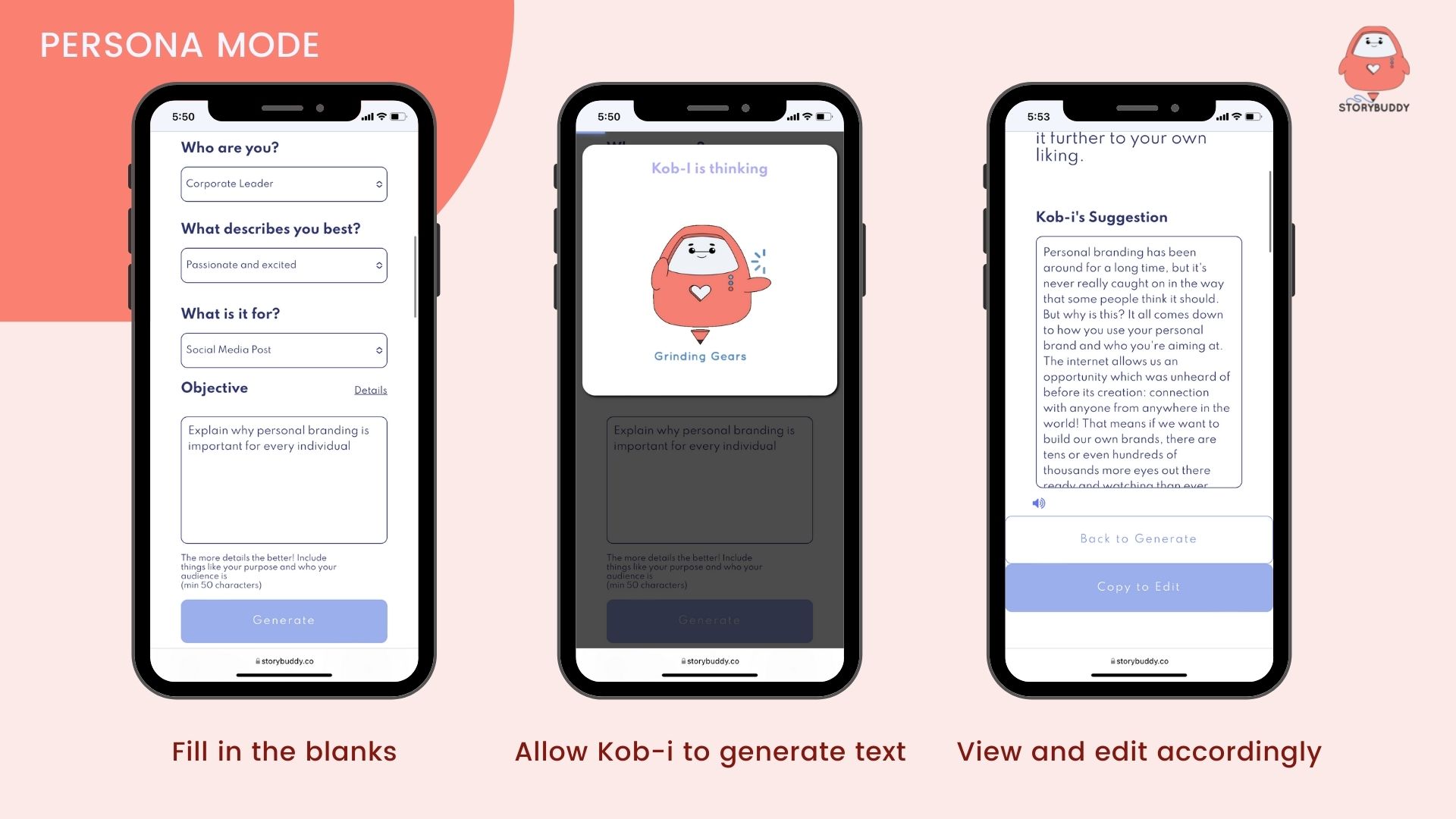 StoryBuddy was launched in August 2021 by Sam Neo, a serial Singaporean entrepreneur behind companies like People Mentality Inc. and Stories of Asia. The latest venture is an AI-powered storytelling bot that helps people write their stories, as well as find their voice. StoryBuddy is growing rapidly with users in over 40 countries and partnerships with companies like Under Armour SEA and Diageo.
In addition, StoryBuddy is a platform that helps people and businesses scale their productivity or even content marketing quickly by helping them overcome writer's block – crafting short- and long-form content and generating it two to three times faster. What's more, users can expect StoryBuddy to have a collaborative mode for teams, a mobile app, and a language module in Bahasa Indonesia, all slated for launch by late 2022.
DAYAWAY
GREATER
XPLR ME
STORYBUDDY
MINISTRY OF HELPERS
MINISTRY OF HELPERS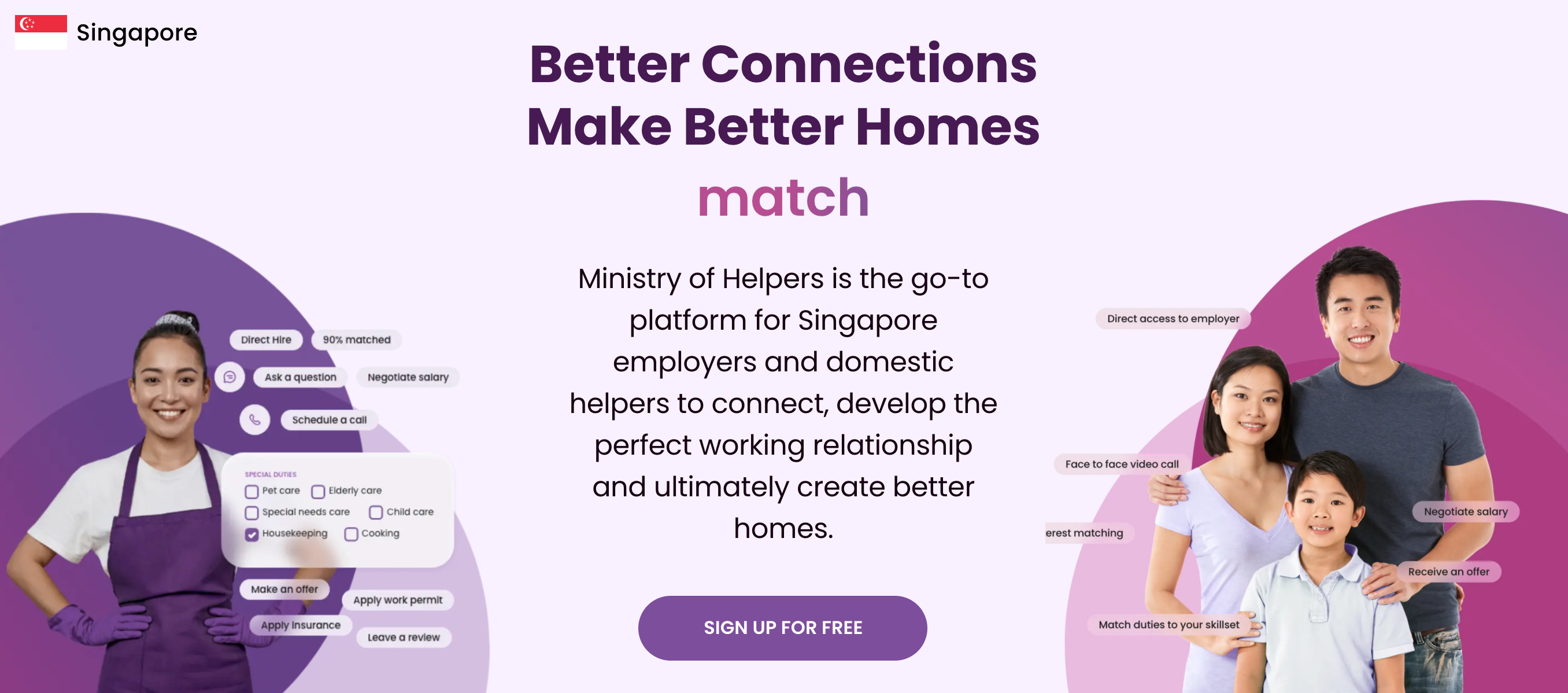 Ministry of Helpers was recently launched in March 2022 and is a dynamic, inclusive, one-stop e-platform developed to better serve the needs of both employers and foreign domestic workers. Having discovered that almost 50% of helper/employer matches did not survive past one year, the founders behind the platform realized the need to overhaul the sector and its processes to weed out inefficiencies and non-transparency.
With hundreds of profiles to choose from, Ministry of Helpers has a search filter for preferences, shortlists for matches, and an interview system to speed up the process of engaging the right connections and making informed decisions. According to Dirk Van Motman, Co-Founder of Ministry of Helpers, "We want to eliminate inequality, inefficiency, and create longer lasting and enjoyable relationships. Residents in Singapore can look forward to a more efficient, effective, and transparent way to manage their homes."